ERE: This is the distribution of CaixaBank's labor adjustment by provinces | Companies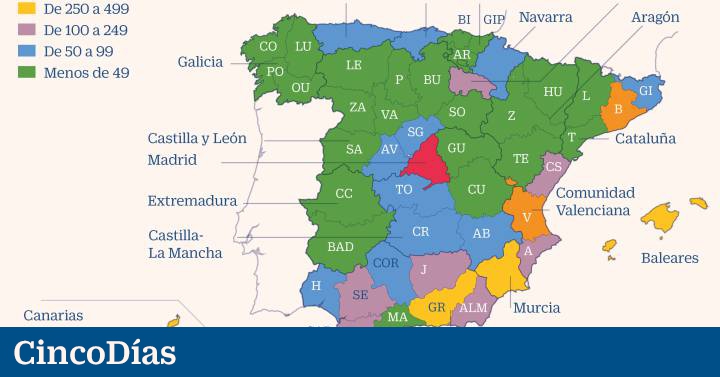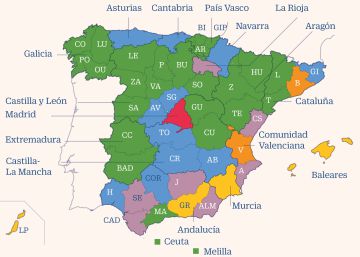 CaixaBank is going to carry out the largest restructuring carried out to date in the Spanish banking sector, with the dismissal of 8,291 people (18% of the workforce) and the closure of 1,534 offices (27% of the current network). It is the largest job cut in Spain for more than 20 years, only behind the one made by Telefónica in 1999 (that year the operator presented an ERE for 10,800 employees).
Of the total proposed layoffs, up to 5,742 of them will be applied to branches and about 688 to subsidiaries; while 1,611 jobs will be cut in central services and up to 250 of them in territorial departments.
Madrid is the province most affected by departures, with 1,511 dismissals, followed by Barcelona, ​​with 595 departures, followed by Valencia, with 528.
Thus, the distribution is as follows:
A Coruña: 39
Alava: 24
Albacete: 50
Alicante: 253
Almeria: 105
Asturias: 65
Avila: 61
Badajoz: 40
Barcelona: 595
Burgos: 34
Cáceres: 20
Cadiz: 125
Cantabria: 51
Castellón: 161
Ceuta: 16
Real City: 72
Cordoba: 72
Basin: 13
Girona: 85
Grenada: 279
Guadalajara: 37
Guipuzcoa: 22
Huelva: 89
Huesca: 8
Balearic Islands: 358
Jaen: 105
La Rioja: 123
Palms: 293
Lion: 47
Lleida: 38
Lugo: 8
Madrid: 1511
Malaga: 39
Melilla: 3
Murcia: 410
Navarra: 66
Orense: 17
Palencia: 10
Pontevedra: 26
Salamanca: 21
Tenerife: 19
Segovia: 85
Seville: 237
Soria: 4
Tarragona: 36
Teruel: 2
Toledo: 63
Valencia: 528
Valladolid: 24
Biscay: 23
Zamora: 0
Zaragoza: 43