'Equipo 112', witness of a wide deployment of media in search of a hiker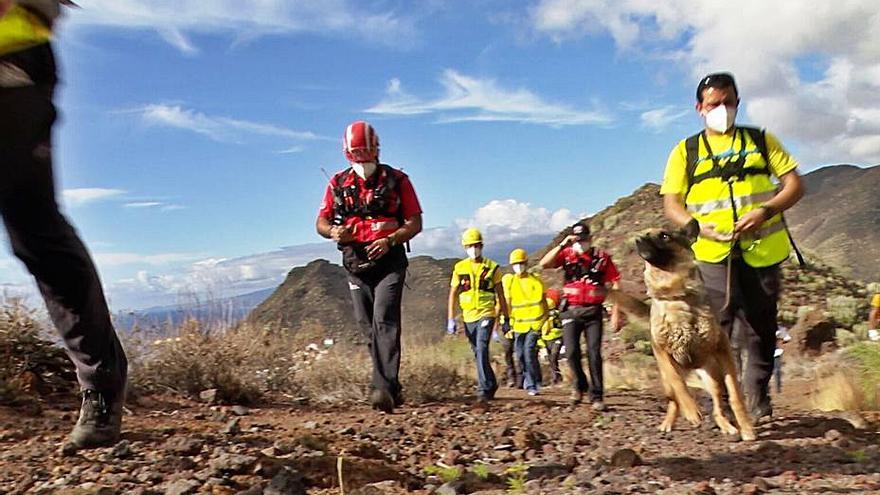 The program Team 112 returns this Tuesday, at 11:15 p.m., to show the work of the teams of the ground unit of the Emergency and Rescue Group (GES) of the Government of the Canary Islands in the search and location of a hiker with the deployment of various means such as drones , trained dogs and the support of one of their helicopters.
The reporters accompany these ground troops in the search of a wide area of ​​forest after receiving the notice of the disappearance of a person who had not been located for several hours and who was injured after a fall. What's more, Team 112 goes together with the firefighters of the Tenerife Consortium to assist the victims of a car overturning after suffering an accident. They also successfully rescue another car that was tilted on the edge of a ravine avoiding its cliff.
For their part, teams from the Military Emergency Unit (UME) in Gran Canaria carry out a rescue drill in the event of a building collapse. These troops, specially trained for this type of incident, proceed to extract a victim trapped in the subsoil.
The program of this eighth edition also includes other stories, such as the help of the 1-1-2 room of an injured person by a fall of several meters, the rescue of an injured woman by a GES helicopter in the vicinity of the Roque Nublo and the action of the Arona Local Police after a complaint for reckless driving.