Equality wants to reduce VAT on feminine hygiene products and diapers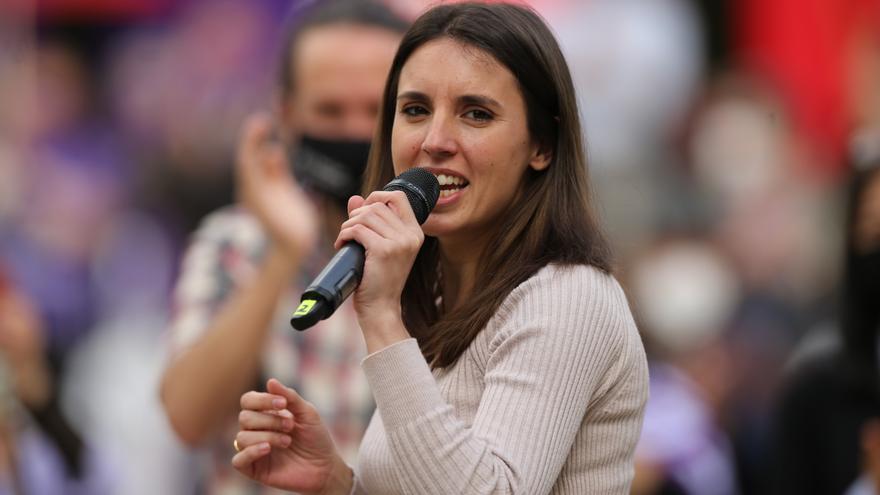 The Ministry of Equality wants to include in the negotiation of the General State Budgets for 2022 a "purple rate" to reduce the VAT of the feminine hygiene products, diapers and other hygiene products for the elderly, minors and dependents.
Sources of the department he directs Irene Montero They have explained to Efe that they intend like this standardize these essential products to a minimum, that are linked to the gender gap, since care falls mainly on the shoulders of women and this has an economic impact on their lives.
Pads, tampons, menstrual cups, diapers, and other hygiene products for dependents they would be included in this purple rate.
"Menstruating is not a choice and neither is it that a baby uses diapers during their first years of life or that an older person also needs them, "the same sources have argued.
From Equality have highlighted that the pay gap between women and men also implies a lower income available for the consumption of these staple products.
In his opinion, this purple rate would be "a slight change" that would report great well-being and improve family economies.
"The next budgets should be budgets for the reconstruction of the country in a feminist key. This also implies another tax system that does not punish women or the tasks they undertake, "they have defended.
Ministerial sources have recalled that the reduction of VAT on feminine hygiene products is part of the coalition government agreement, since it is "indirect discrimination based on sex."