Equality hangs the trans flag at its headquarters: "Pride of All, All, All"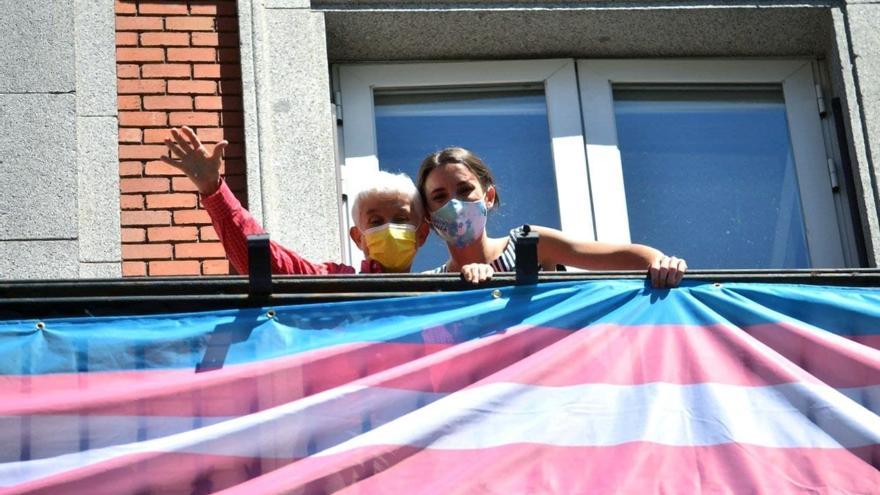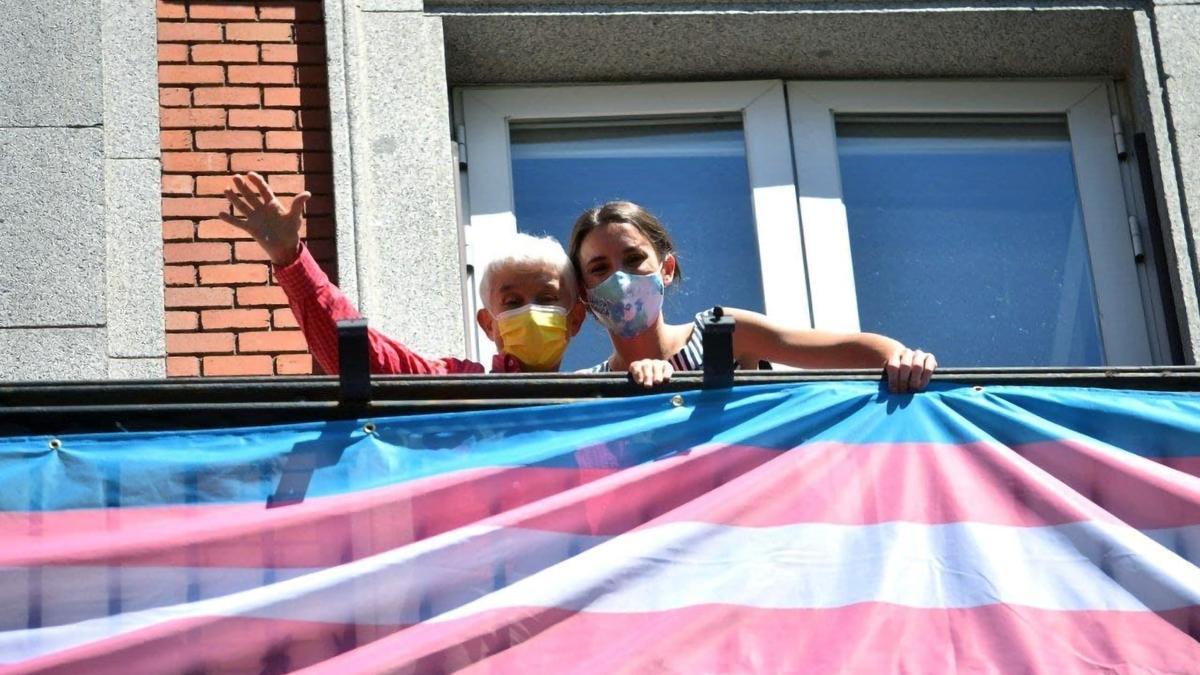 The Minister of Equality, Irene Montero, and the general director of Sexual Diversity and LGTBI Rights, Boti Garcia, have hung this Thursday the trans flag on the facade of the Ministry before the week of Pride, which they will celebrate with the slogan "Pride of All, All, All. For a feminist and diverse Spain".
It is the slogan of the Equality poster for this Pride 2021, with a illustration by artist Lara Lars who wants to honor LGTBI activism throughout history.
In the center of the image, explains Igualdad, are the protagonists of the photo with which the photographer Colita immortalized the first demonstration for sexual freedom that took place in Spain, in Barcelona in 1977.
Pedro Zerolo also appears on the poster, a great defender of the rights of LGTBI people from the PSOE and social activism, and Sylvia Rivera and Marsha P. Johnson, who participated in the Stonewall riots and became world leaders in the struggle for trans rights.
International Pride Day is celebrated next Monday 28 and Equality wants to commemorate it with the trans flag on its facade, as an act of vindication of the rights of trans people explains.
After lengthy negotiations between the Ministry directed by Montero, Justice and the First Vice Presidency, it is expected that the Minister council On Tuesday 29, approve the draft of the LGTBI law that will include the right of trans people to change their sex in the registry without the need for medical reports or witnesses, known as free gender self-determination. EFE