Equality begins the participatory process to modify the abortion law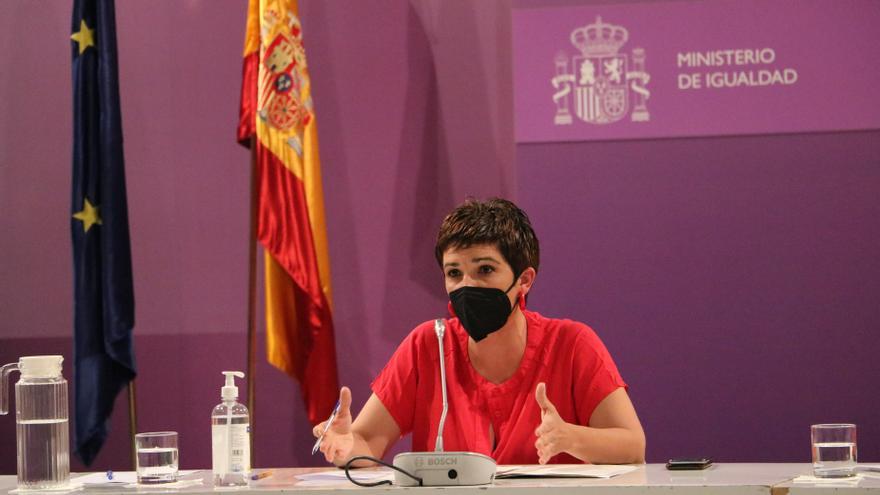 The director of the Women's Institute, Antonia Morillas, has chaired this Tuesday the first meeting with associations with which he begins the participatory process for the reform of the Law on Sexual and Reproductive Health and the Voluntary Interruption of Pregnancy.
Among the associations with which he has been interviewed are the members of the Council for the Participation of Women, who have agreed on the need to modify this norm and reverse the "restrictive" reforms promoted by the PP in 2015, which introduced the Need for parental consent for minors between the ages of 16 and 18.
During his meeting with more than 30 state-level organizations, Morillas highlighted the need to identify the obstacles that hinder the exercise of the right to freedom. Voluntary termination of pregnancy, like the territorial inequalities, the lack of regulation of conscientious objection or harassment situations in clinics.
The Ministry of Equality wants to address a reform of the law on sexual and reproductive health and eliminate the need for parental consent in minors under 16 and 17 years of age and the three mandatory days of reflection before proceeding with a voluntary interruption of pregnancy (IVE) .
In addition, they want to ensure that accredited pregnancy termination clinics and their environments are safe places for women and toilets, thus harassment will be penalized.
Regulate conscientious objection so that it is not an obstacle access to recognized rights and sexual education with a feminist perspective will be strengthened.
The reform of this law also contemplates the recognition of surrogacy as a reproductive exploitation and wants to articulate a guarantee legislation with the rights of pregnant women and inform families who choose this route of the situation of mothers and how intermediary agencies operate.
In addition, it will study sanctions and wants to prohibit the activity of companies and agencies that promote it and their advertising.