Epidemiologists, in favor of isolating positives even if they have no symptoms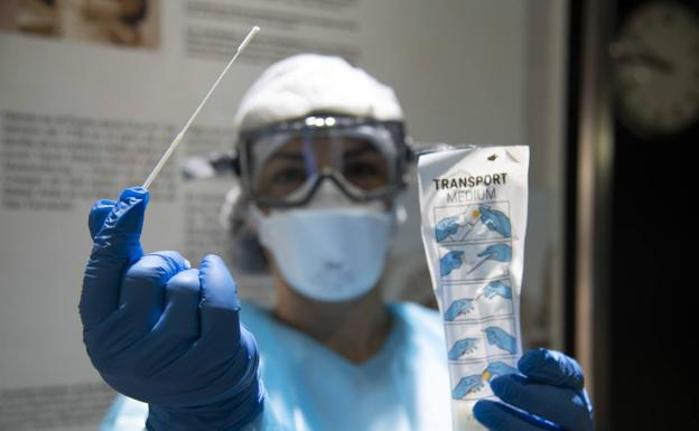 Covid-19
pandemic
Experts request that telecommuting be granted to workers who test positive or be given sick leave. They recommend the use of masks in crowded interior spaces
The Spanish Society of Epidemiology (SEE) has been in favor this Monday that people positive for SARS-CoV-2 isolate themselves
even if they have no symptoms or are mildwhile they have remembered that the mask is still advisable in crowded interiors.
With all the indicators of the pandemic on the rise, both in terms of cases and hospitalizations and admissions to the ICU, without forgetting the
40 daily deaths from covidthe SEE has issued a statement in which it calls for the responsibility of all citizens and health authorities to protect especially the most vulnerable.
"The pandemic is not over yet and that individual responsibility is the fundamental tool to avoid contagion and that we enjoy a quiet summer," the epidemiologists point out.
Thus, these experts insist that
We must not lower our guard and continue to respect non-pharmacological prevention measures; In this sense, the SEE advises citizens to enjoy the open air and large spaces and that
wear the mask in crowded indoor spacesespecially vulnerable people.
"The general population plays a key role in protecting people at risk, so they urge the use of the mask when encounters with individuals who, due to their conditions, may be considered vulnerable," he stresses.
Back to telecommuting

In the same way, epidemiologists request that telecommuting be granted to workers who test positive and, if this is not possible, they be given sick leave.
In general, they are in favor of
infected keep isolationeven without symptoms, and to take extreme precautionary measures with people who live with them, such as not sharing spaces and wearing a mask whenever they coincide with other people or notify their close contacts so that they take extreme precautions and are attentive to the development of possible symptoms .
Finally,
encourage those who have not yet been vaccinated for the first time to do so and to receive the third dose to those who have only received two, since, according to the latest report published by the Ministry of Health, just over half of the population has received the booster dose.