Environmentally conscious cotton | Economy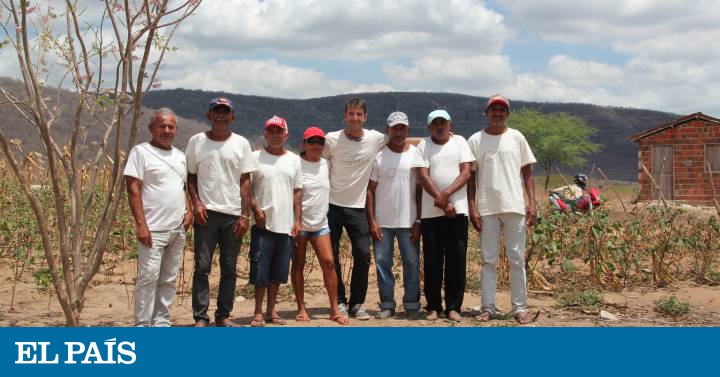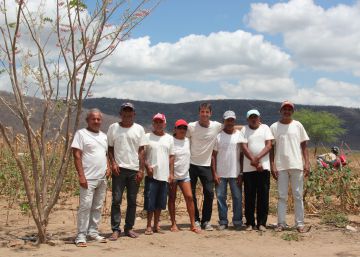 Santi Mallorquí says that when he entered the textile business, which is today Organic Cotton Colors, he had no idea. It was 10 years ago. I sensed that the world was living a moment of change to produce more responsibly. Your sales model of organic cotton It has made him invoice 450,000 euros in 2019 with benefits and aims to reach three million in five years. "We will never reach the entire market, it is not the intention. Our space is to be someone within sustainable fashion. "
Within the sector, the project reoriented Mallorquí, which has developed the OCC Guarantee certification, has earned the respect of brands and designers. "I entered the bio world in Nuremberg in 2008. There the world of the ecological was not something smaller, it had a solid structure. Once you take the path of living responsibly, there is no going back, "says the Catalan, who comes from a family of small entrepreneurs that had nothing to do with manufacturing. Organic Cotton Colors makes fabric with cotton Organic and retains its natural colors (cotton is not white), without chemical dyes. Its thread is raw, green and brown. Its business axes are the sale of manufactured goods to third parties, directly with its brand, and the sale of fabrics. They also have furniture for shops (made with their fibers) and paper.
They take care of all the production line; They do not have intermediaries, "which helps control margins and product quality," says Mallorquí. Their cotton comes from Brazil (they pay 2.60 euros per kilo) and from Turkey, a destination that they had to add to the list of suppliers to reduce costs. They commit to buying all the production from farmers and sometimes it can vary, depending on the weather, 40%. In the Latin American country, the company that manages farmers employs 250 farmers (150 families) who own their land that provide them with organic cotton. They only water with rainwater, they are biodynamic crops that share space with corn, sesame, palm and beans. "It is more expensive because they grow more responsibly. But the social impact is incredible; and the quality is higher ". According to the businessman, "Turkey took us out of a failure announced because Brazil would not be sustainable."
Mallorquí explains that "there is a queue of farmers to be part of the project, but we have to assure them that we can buy them all cotton, if we don't give them stability, it makes no sense." One of the risks of your business, and what on more than one occasion has caused them to lose money or not reach goals, is to spoil a crop, "or that some customer reduce production, as happened this year ", Adds the entrepreneur.
They have 5,000 professional clients, which are small brands and start-ups; For example, Cleoveo baby clothes, the Xoguete wooden toy brand, the Owl lingerie firm and the Natguru clothing brand, among many others.
What leaves them more margin are the shirts they sell on the web for 35 euros; then the sale of fabrics to designers. "The least interesting," they say, is to offer the thread to companies; Leave less margin. "But it is a way of escape so that production does not come out of our ears." Losing the crop or an order is one of the main risks of the business. "Paying cotton for a year and a half of being able to sell it is not usual in the industry, but it is our way of understanding the company, although it has meant an investment outside the possibilities of many start-ups."
In Catalonia and Portugal they transform the fabric into their own spinning. Among others, muslin, knitting and curl. The company employs four people in Catalonia, one in Portugal and one in Brazil. In addition, they work with two freelancers for communication, social networks and information technology. Their collections are timeless and have no discounts or rebates. Nor stores, and his team is very small. In sum, says Mallorquí, entrepreneurship has been "an uncertain and slow journey towards profitability of which I cannot be happier."