Entrepreneurs warn of the increase in uncertainty in the world | Economy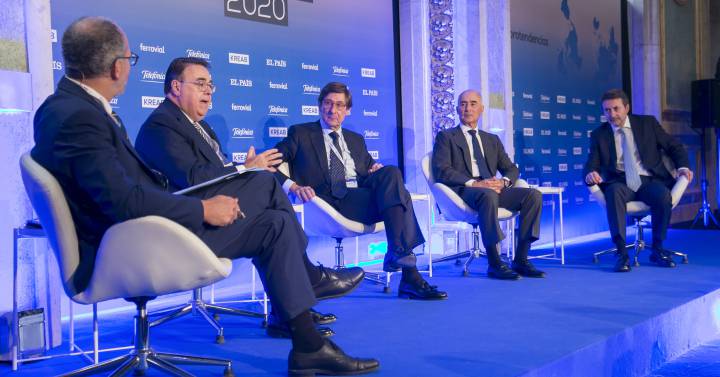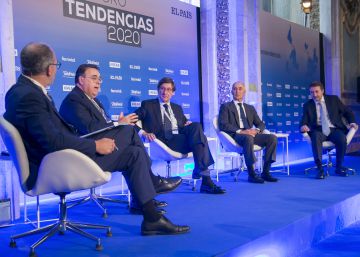 The president of Enagás, Antonio Llardén; that of Bankia, José Ignacio Goirigolzarri; that of Ferrovial, Rafael del Pino, and the CEO of Repsol, Josu Jon Imaz, agreed that international uncertainties have worsened in the last year.
In their participation in the 2020 Trend Forum, organized by EL PAÍS and the communication consultant KREAB, these managers commented that one of the biggest changes of 2019 has been the behavior of central banks. "A year ago we bet because the Federal Reserve was going to raise rates and is now going down. It is a very significant matter, "said Goirigolzarri. The uncontrolled Brexit and the commercial war, are other of the most dangerous subjects, according to Rafael del Pino.
Imaz set the positive tone by pointing out that the G-7 meeting in Biarritz last August "has been an unexpected positive news because of the Euro-Atlantic leadership that has shown, that is, Europe has shown that it can contribute to the world agenda", in reference to the intermediation that Emmanuel Macron made between the United States and Iran.
In the opinion of these leaders, the lack of competitiveness of the Spanish economy is a disadvantage that should be corrected, as well as reaching an agreement of all political forces to achieve an educational planning adapted to the new technological trends. The future government was asked not to overwhelm its development with a lot of regulation, "except in the social sphere, if they believe it necessary," said Llardén.
Goirigolzarri recalled that banking in particular has three challenges: raising low profitability, adapting to changes in customer habits caused by digitalization, as well as recovering lost reputation.
Emilio Gayo, president of Telefónica España, and Marta Martínez, president of IBM Spain, Portugal, Greece and Israel participated in another table of the same Forum. Gayo explained that they will develop "the largest training program for a company in Spanish. We are going to more than double the funds we dedicate to training to improve the knowledge of the entire workforce, because all of us, and also we, need to adapt permanently to a world that is changing at a high speed ".
The head of Telefónica made reference to the almost 3,000 layoffs that he said will simultaneously improve the capabilities of some 6,000 employees in robotization, web development, etc. On the other hand, Martínez commented on the relevance that artificial intelligence will have in many processes, but clarified that the individual must always be respected: "If we use it to deny a loan, for example, it must be explained why it does, it cannot be a black box. "