Entrepreneurs reject the danger of shortages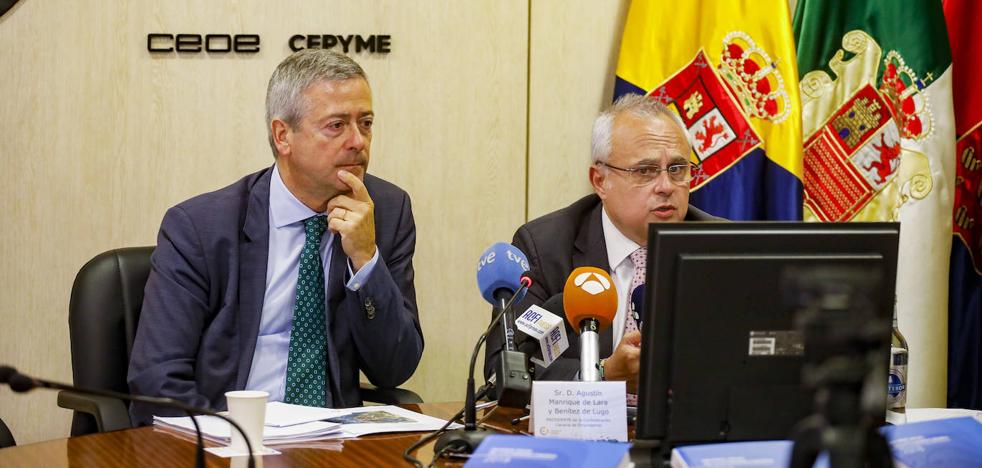 Manrique de Lara assures that this crisis "is going to impoverish us all"
The businessmen of the islands consider that the shortage "is not a problem today, but it is a concern." The president of the Canarian Confederation of Entrepreneurs (CCE), Agustín Manrique de Lara, said yesterday after the meeting with Nueva Canarias (NC) that Russia's invasion of Ukraine is creating a "very complicated" situation because it affects the price of raw materials, inflation or security, but ruled out that for the moment, the archipelago is affected by shortages.
In this regard, he indicated that the Canary Islands, due to their geographical location and their status as islands, have the advantage that they collect more than other regions of Europe "where they work with more up-to-date stocks." This greater storage capacity guarantees supply for a longer period of time, while he indicated that if there were a shortage, the problem would also be greater for the islands and would be accompanied by a rise in prices.
He pointed out that businessmen have maintained a pact with the Government during the pandemic and now, with the crisis that the war is leaving, they remain willing to work together with the Executive, opposition groups and unions "so that the impact on society is minimum". In any case, he emphasized that this situation is going to affect administrations, companies and families. "It is going to impoverish us all and we all have to assume a part of what that entails," he said.
He also recalled that before the leader of the PP, Alberto Núñez Feijóo, demanded a tax cut, the businessmen had already requested it. He explained that artificially high prices are being produced, that they have nothing to do with demand and a shortage of supply, and that it may be a temporary circumstance, but in the energy or fuel sector, the reduction of taxes "may be appropriate, even for families, so that disposable income is maintained or reduced as little as possible».
In this sense, he indicated that the sectors that are having the worst time are transport and all those that have to do with high energy consumption in their production chain, such as the private water sector, distribution, shopping centers, supermarkets and everything that it has to do with the cold, since "it triples or quadruples its cost" and is "absolutely unsustainable over time".
Agustín Manrique de Lara reiterated that businessmen are "very concerned" about recovering normality in tourism so that the rest of the sectors work "and from there generate economy and employment."