Entrepreneurs, perplexed by the presence of Sánchez's wife sponsoring some SMEs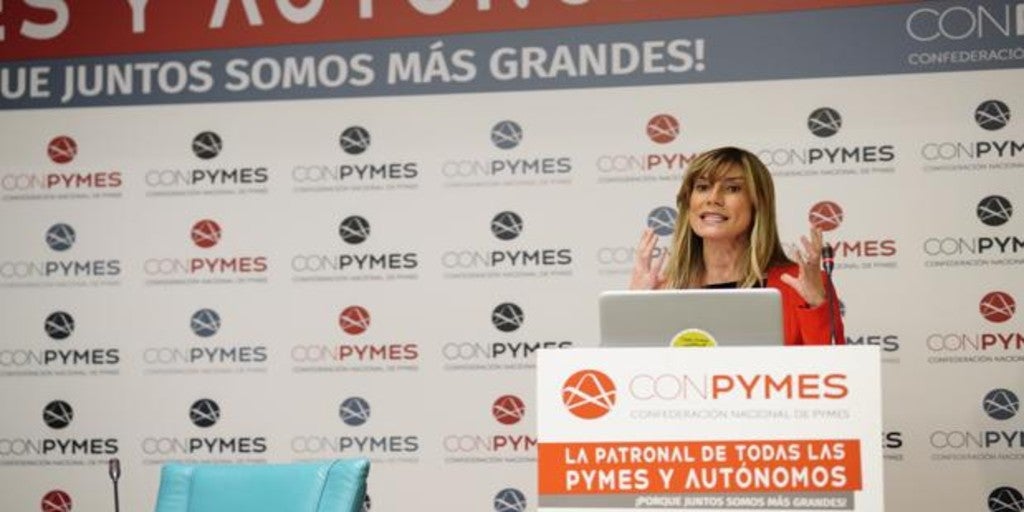 Madrid
Updated:
Keep

Begoña Gómez, wife of the President of the Government Pedro Sánchez, today a new organization of SMEs and freelancers has amadarinado, which has perplexed a large part of the entrepreneurs, according to testimonies collected by this newspaper.
The unusual presence by Begoña Gómez at the Conpymes presentation ceremony, which was also attended by the Minister of Labor, Yolanda Díaz, responds to the invitation made by that organization to achieve greater media coverage and to mark distances with Cepyme and CEOE. No one thinks that her choice was for being a supposed expert in the Spanish business fabric, which is not the case.
In fact, the one who is director of the extraordinary chair for competitive social transformation at the UCM has lectured for a few minutes on 'social impact as an opportunity', whose content has gone completely unnoticed in front of the other dozen speakers.
Some testimonies point out that it is no coincidence that Begoña Gómez attended this event just when the projects to receive the EU aid, on which the CEOE has been carrying out extensive advisory work, both to large and small companies, for months.
The reading that can be made of this act is that the Government, personalized in the Minister of Labor and in the president's own wife, supports a confederation of SMEs and the self-employed that wants to take space from the CEOE just at a time when relations between the employers and the Executive are very tense due to, among other issues, the imposition of United We Can and CC.OO. and UGT to repeal the labor reforms, which Yolanda Díaz is willing to carry out even if it blows up the social dialogue with the employers.
So that there would be no doubt about the political tendency of Conpymes, his presentation was attended by, among others, the spokesman for United We Can, Pablo Echenique, and the former Socialist Labor Minister Valeriano Gómez.