Enrollments fall 7.6% in January and break four months of increases | Economy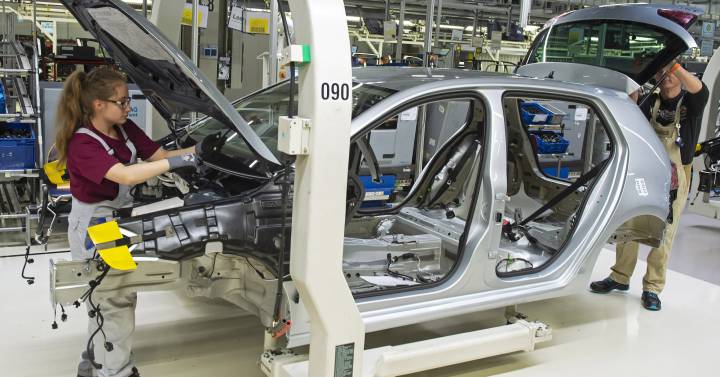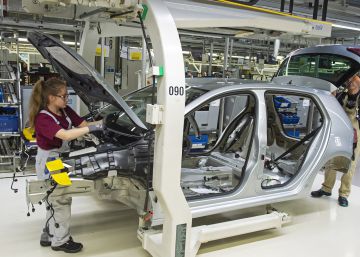 The 2020 exercise started badly in terms of car registrations in Spain: they fell 7.6% (with 86,443 units) and a four-month streak was broken in positive. The employers Anfac (manufacturers), Faconauto (dealers) and Ganvam (sellers) accused of the fall to the same situation that was maintained last year. The private channel continues to be depressed, without raising its head, and in the first month of the year its sales were 14% lower than in 2019. Even the renters have also started badly, with a contraction of 12.2%.
The first data of the year show a novelty. The increase in sales of electrified cars is higher than those obtained last year. 179% more of its different versions (pure electric, hybrid and plug-in hybrids) were commercialized, reaching 3,086 units and an unusual market share of 2.19%. It is a sample of the offensive initiated by the brands, which from this year will have to make an extraordinary effort to sell vehicles that emit less carbon dioxide to avoid the sanctions provided by the European Union, this is electric cars and diesel.
The brands sold 1,619 pure electric cars (173% more) and 1,467 plug-in hybrids (187% more). Gas-powered vehicles, on the other hand, fell 33.3% (1,133 units), while non-plug-in hybrids grew at a rate of 55% (11,694).
Although manufacturers argue that diesel vehicles are less emitters of carbon dioxide than gasoline and that they are necessary to reduce greenhouse gas emissions, their sales do not pick up. The first month of the year ended with a market share of 27.67%, although its sales fell less than gasoline cars (11.5% vs. 17%) compared to January 2019. Gasoline engines they cover 53.9% of the market.
Car registrations in Spain experienced declines in all market segments, with the exception of large minivans, which improved 3.9%; that of medium SUVs (+ 0.2%), that of large SUVs (+ 10.6%) and the premium SUVs (+ 20.7%).
Seat stood as the best selling brand in Spain during the past month of January, with 8,187 units, which represents a decrease of 9.91% compared to the same month last year, while the Dacia Sandero became the best-selling model, reaching 2,519 units, 20.11% less.