Enrique Villarreal 'El Drogas': "I consider myself an intruder, both in writing and in music"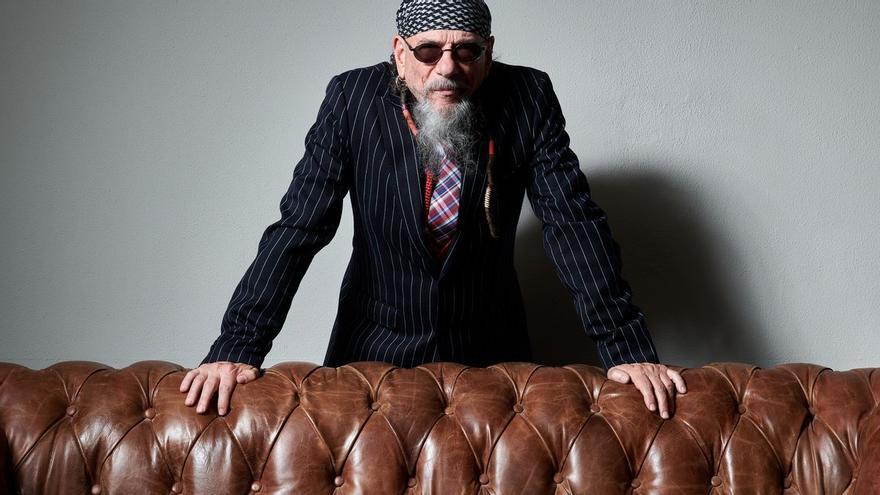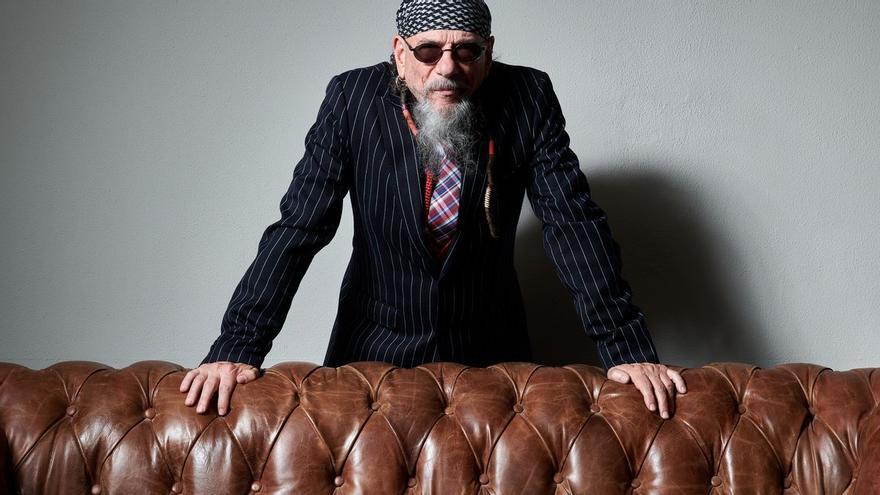 Last year the pandemic triggered the creative talent of Enrique Villarreal, The Drugs. The former leader of Barricada devoted himself to writing and composition and as a result of this, he has just published the book of poems 189 written with a sick hand and the disk The long sleep of the moth. The first was presented this Tuesday in the Zaragoza bookstore La Pantera Rossa and this Wednesday, at 8:30 p.m., it will offer a concert in the Mozart room. It will be in acoustic format and the Navarrese musician will take the opportunity to go through different stages of his career, including, of course, his time at Barricada.
-Literature or music? What facet do you currently enjoy the most?
-With all. I simply let myself go and do what I want at all times. It has almost always been like that, and at my age I am not going to change.
-He began to write almost compulsively shortly after the outbreak of the pandemic. Was it a necessity?
-Yes, in this case it was like that. We had just released a quintuple record and the work had been very intense, but even so I started writing and also composing when my sick hand started to hurt. In the end the writings led me to the songs. I did not want to release a CD to use and that is why I opted for a book-disc and then the special edition on vinyl for those who wanted to have it.
-The book is titled '189 written with a sick hand'. Doesn't the word poem fit you?
-I dont know. I feel more like a scribe-entangler of ink than a poet. I like crafts more than artIf by craftsmanship we mean that manual way of carrying out what you have in mind, perhaps in a more self-taught way than anything else. In the end, I define myself as an intruder both in the music as in writing. I like to have that feeling. I don't know why you have to be so professional in everything …
-And more at this time when everything is cataloged and labeled …
-Yes, it seems that we tended to blur some spaces, but suddenly everything changed. It's a bit like the information thing. With Internet there is an overinformation and we are more idiots than before.
-Death is very present in the book.
-I have always had her present in everything I have done. In the 80s we understood that every night was the last and you had to live it hard. That call in writing to the final moment has always caught my attention. Furthermore, with the pandemic I was touched closely with the passing of my mother and Boni.
-'There are days that only weigh, 'he wrote upon learning of Boni's death.
-After eight years without speaking to each other, we resumed the relationship a little over two years ago and the truth was that it was a very emotional reunion. We shared many kilometers for many years and there was also a strong friendship. It was a reunion that I think we both needed and the truth is that we enjoyed it. The outcome was inevitable, but now I remember our friendship as something beautiful.
-It has been attached to the pen and paper for a long time. What does it bring you?
-For me it is the pleasure of occupying my own space. And being aware of that already seems very important to me. Luckily I do not consider myself a writer nor do I have the obligation to publish books, not even records. I am getting carried away. Usually I don't know how to be still, but who knows, there may come a time when I feel like stopping to enjoy more of mine. I do not know yet.
-The eight songs of the new album are very naked, almost in the skeleton. Why did you want to publish them like this?
-I wanted to show them almost as they were born. But well played (laughs) and with high-level musicians.
-How do you dress the songs on stage?
– I do not usually like that the songs in the direct sound like in the disc. I prefer that each musician make their contributions, and that is what we are doing on this tour. Each one is putting the arrangements that he feels necessary for the song. Everything is acoustic except the organ that is plugged in. I wanted to clean the sound a lot, although it is not an acoustic to use either because we are seven people on stage.
-Is it your first time in the Mozart room?
-Yes, and I am looking forward to it because they have spoken to me very well about the room. I already wanted to go back for Saragossa. I have always found myself very supported by the Zaragoza public, since the first time we went with Barricada accompanying Ramoncín many years ago (laughs).
-With what repertoire do you come to Zaragoza?
-In total we played about 22 songs. Four of them are from the new album and then we go through almost my entire career. Of course there is also Barricada, although they are versions very different from how they sounded on the band's records.
-If you had been told 30 years ago when you were in Barricada that you were going to play in theaters and in acoustic format, would you have believed it?
-Buah, at that time not a joke. But things come up like this and then you get a very interesting bug when you enter formats other than the ones you are used to.