Enrique Ponce's goodbye, an unexpected, late and intelligent decision | The bull, by the horns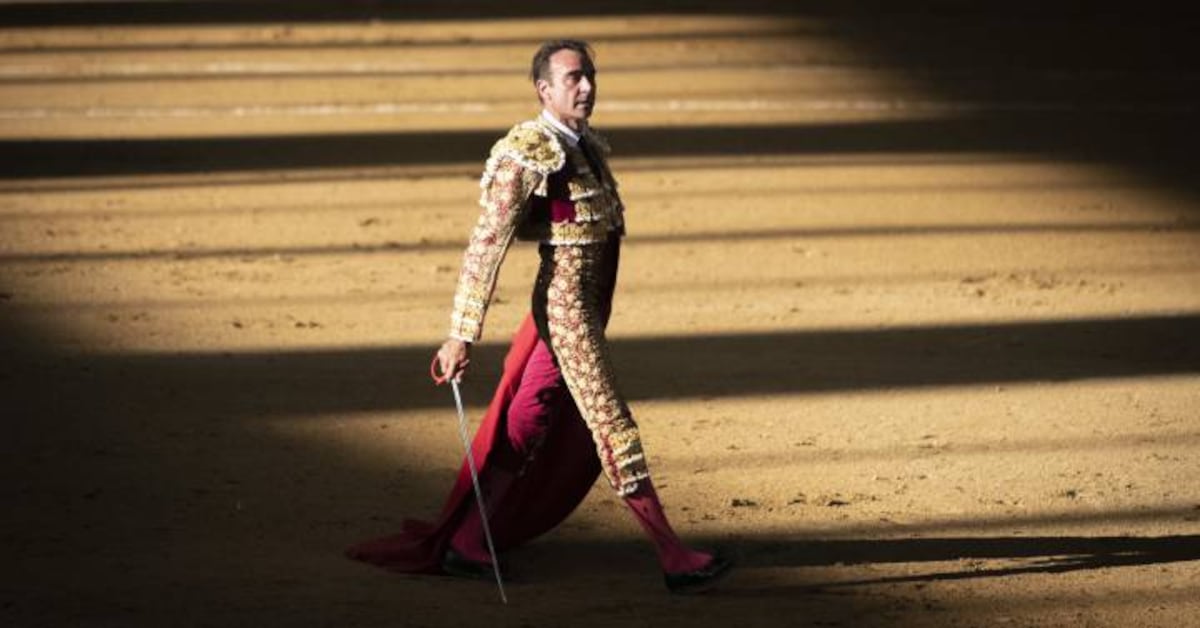 The announcement of the withdrawal "for an indefinite period" of Enrique Ponce, one of the most important bullfighters of the last 30 years, has had less echo than expected; Perhaps, because bullfighting is not experiencing a moment of special social relevance and bullfighters are no longer the heroes of yesteryear, and also because the very long career of the Valencian – he took the alternative in March 1990 – has made a dent in the illusion from fans, many of whom have gone from admiration to exhaustion.
But it is never too late if the bliss is good. The goodbye of Ponce It has been an unexpected, late and intelligent decision. And mysterious, too, because people from his closest environment assure that they do not know the reason for the farewell.
But it was unexpected, yes, because the bullfighter was announced on numerous posters, he had triumphed the day before in León and his gang was waiting for him on Monday in Burgos to do the paseo; because he had repeated ad nauseam that he was in a great professional moment and he was supposedly seen happy with his new love.
And suddenly, at nightfall on Monday June 28, a statement of ten short lines that seems to have been written by the bullfighter himself announces that he has decided to "stop along the way."
Ponce has not been able to see that his time ended long ago
Unexpected, yes. Mysterious, too.
Enrique Ponce has honored the condition that best defines modern bullfighting: obscurantism, the absence of transparency.
Just as he never explained his unbridled anxiety to fight even in the most lost towns of Mexico when, in theory, he did not need it, he has not now told a credible version that supports his dismissal. And presumably, those who have accompanied him for three decades (whom the bullfighter thanks for their love and support in the statement), who are legion, deserve an explanation from their idol. Well, not a word.
It is therefore impossible to answer the fundamental question: why?
Professional reasons can be considered (physical and emotional wear and tear before two seasons, 2020 and the current one, of very low economic profitability) and personal reasons (a divorce that seems complicated and a new love aired for himself, and in what way, in social networks, both matters that require concentrated dedication, incompatible, perhaps, with that required by the bull …), but it is not known what the true motive is.
Unexpected, mysterious and late …
Thirty years is a long time to occupy a privileged place in bullfighting, unless the bull collaborates. And Ponce has spent years carefully choosing the most comfortable animal — short of strength and as noble as it is silly — with which he has trained as the current head nurse in bullfighting.
This easy opponent has allowed him a degenerative evolution of his bullfighting, in such a way that he has confused the search for aesthetics with a kind of blushing kitsch and inappropriate for a bullfighting figure.
The bullfighter has left the door open to return. When and for what?
Ponce has not been able to see that his time ended long ago, that he belongs to another generation, and that his concept is amortized before the fans.
Therefore, the decision to hang the suit of lights is smart. He has done what he had to do: go home, and leave holes in the posters for young bullfighters. That is the best way to "pull the car", an expression used by Ponce himself to justify his strenuous interest in being the first in the ranking last year.
But the bullfighter has left the door open to return. That "indefinite time" that the statement says clearly contains the intention of wearing the suit of lights again when circumstances allow it.
Return, when and for what?
Enrique Ponce turns 50 next December 8; at his age, a prolonged break of several months is not the most suitable recipe to appear again on the posters of the main fairs, no matter how careful he is in choosing the herds.
The when is fundamental, but the why is no less so, unless there is an unlikely social clamor that demands its return. Perhaps to say goodbye to their places and 'pass the hat', as their colleagues have done who have denigrated what seemed like an impeccable career?
It is true, however, that this bullfighter deserves more than any other a high-flying farewell; only that single afternoon would justify a return that today is a question mark.
The fact that the goodbye is unexpected, late and mysterious does not in any way hide the greatness of a bullfighter who occupies a prominent place in history. Thirty years at the top says it all. The number of bullfights fought, their regularity, the continued successes in the main fairs around the bullfighting planet and the recognition acquired make up a service record that is difficult to achieve.
Perhaps he has had plenty of complacency, and he has lacked a sense of self-criticism, but it cannot be ignored that he was born with an excessive hobby and with all the qualities to be a great figure of bullfighting and a man with a star, a good man, like what their closest friends rate.
A bullfighter of the time, a privileged but human being, with virtues and defects, who has starred in an admirable career that has come to an end. Hopefully, for his sake and that of the bullfighting festival itself, he will be happy in this new stage and will not be tempted to return as if nothing had happened. No less than thirty years have passed as a figure of bullfighting. Almost nothing…