Enrique Ponce fought in Las Ventas with a jacket with Franco coin buttons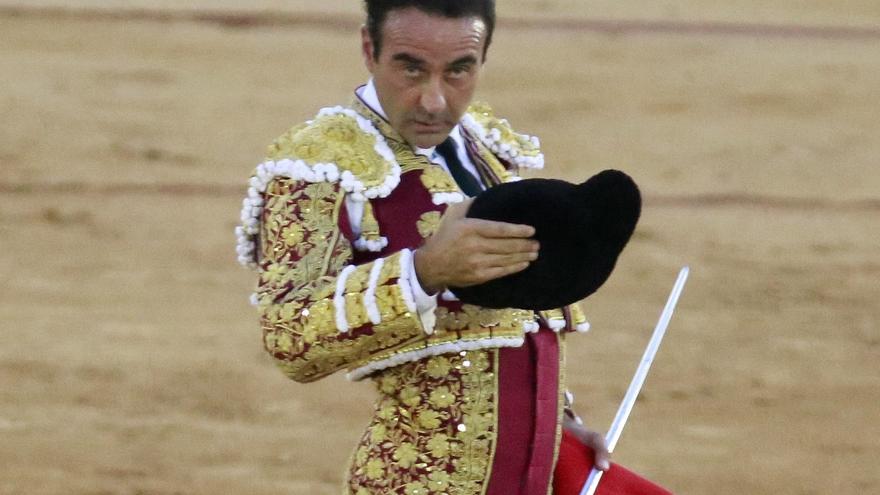 The right-hander Enrique Ponce fought last Sunday in the Plaza de Toros de Las Ventas with a jacket whose buttons were effigies of the dictator Francisco Franco.
As can be seen in the photographs taken before the celebration in the Las Ventas horse yard, Ponce wore a country suit, made up of a gray velvet jacket with a silver button that imitated the 50 pesetas coins of the Franco era, with the effigy of the dictator and the corresponding slogans that were coined on them.
Speaking to EFE, the bullfighter's attorney, Juan Ruiz, has downplayed the buttoning that the Valencian right-hander wore: "There is no bigger story about it".
"Enrique has had that country suit, as he has others with other types of coins, for a long time. And he has already worn it a few times in various places without causing such a stir. He likes to put coins as buttons, no matter what they are, so I do not think there is to draw further conclusions from the matter, "insisted the young attorney of the bullfighter.
In statements to the newspaper El País, the bullfighter himself has been surprised that this circumstance transcends and has been able to annoy someone, while, he says, it has "nothing to do with that stage" in the history of Spain.
"Simply," Ponce explained in the newspaper. I like to use old coins in my suits, and I have them from Isabel II, Alfonso XIII, the King Emeritus, the current Monarch and also from Franco (…) I made that jacket not for Franco, but for the coin itself ".