Enrique Iglesias publishes the first part of the last album of his career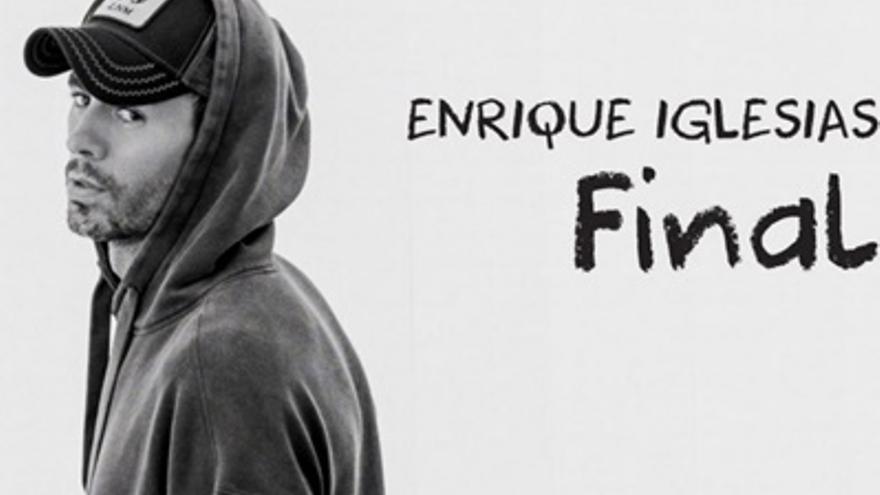 Seven years after the publication of his last album, 'Sex and love', Enrique Iglesias releases 'FINAL Vol. 1', his eleventh album and the penultimate of his musical career, as the artist himself recently confessed in his interview on 'El Hormiguero'. "I always had the idea of ​​releasing this album and 'Final Vol. 2' will be released in 2022. That will be the last with ten or twelve songs," he has advanced, denying however that he left the music, as has been published in recent days: "I'm not going to retire"." I will continue writing songs but I will not release any more full discs, "the artist confessed.
But let's not advance events because there is still Enrique for a while and this Friday he reaffirms himself as the King of Pop Latino with the release of 'FINAL Vol. I', a bilingual album that is his eleventh studio album and includes his new single, 'Stupid'.
The buzz generated around this new single began this week, when mysterious advertisements referring to Iglesias as an asshole appeared by surprise in different locations around Los Angeles, New York and Miami leaving the fans yearning to unveil the complex puzzle behind that message. Defying sensual Caribbean rhythms, 'Pendejo' is a shocking and romantic hymn that captures the intoxicating sense of lust, the devastation of a breakup, and the incredible ability of love to drive us crazy and make us act like "assholes."
Today the son of Isabel Preysler unveils the official video of 'Pendejo', which stars with the Mexican Renata Notni and directs the legendary director Jessy Terrero. A story with very sensual moments with dream locations such as the sunset next to the Brooklyn Bridge in which Enrique and the actress exude an undeniable chemistry.
'FINAL Vol. 1' also includes his global smash hit and summer anthem of 2021, 'Me Pasé' ft. Farruko, along with 5 brilliant and unreleased hits like 'Te Fuiste', a spectacular collaboration with Myke Towers, as well as several of their most recent global super hits such as 'Duele El Corazón' ft. Wisin, 'Súbeme La Radio' ft. Descemer Bueno and Zion & Lennox, 'El Baño' ft. Bad Bunny, and 'Move to Miami' ft. Pitbull.
An eagerly awaited release as Enrique prepares to kick off a historic North American venue tour, which will begin in Las Vegas on September 25 as a shared headliner with Ricky Martin. Two Legends of Latin music together under one roof, this is Iglesias' first tour of the USA since 2017 and his long-awaited return to the stage undoubtedly offers many reasons for happiness to his millions of followers around the globe, marking the beginning of a new era full of love and passion. Could this be the last time your fans can enjoy your live show? Only he knows for sure.