Ennis takes stock: "We have unfinished business, the island deserves something big"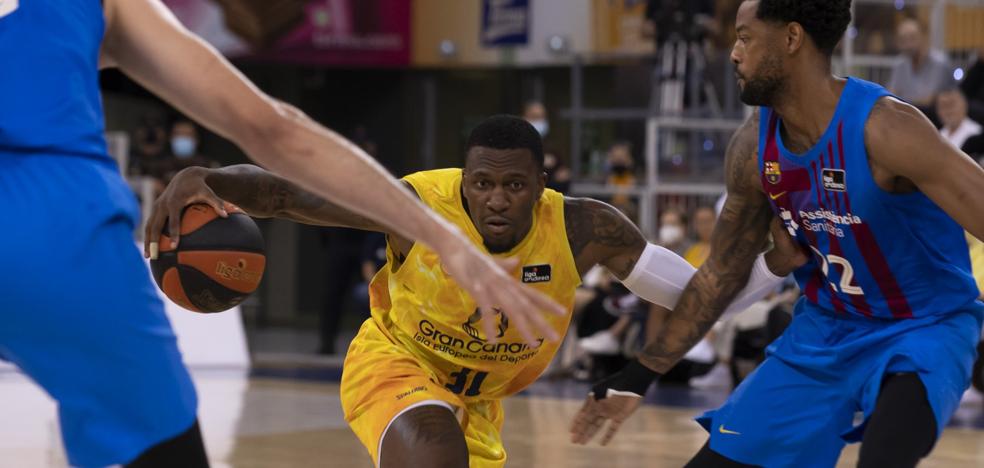 basketball
The American, who has conquered all the fans, is already looking forward to wearing yellow again next year at the Arena
El Granca, after dismissing the course through the front door, with two very meritorious games against Barça and close to forcing the third game of the Playoff series for the title, he already looks to the future with hunger and optimism. The course is over for the Claretians, but one of their most important and charismatic players this season wants more.
Dylan Ennis, who came out at the Arena against the Catalans with 26 points, was honest with the fans on his social networks. «
The season didn't go the way we wanted, I know, but I always felt the support of the crowd. From beginning to end. They made me and my family feel like one of their own. And that means a lot to me," the American sniper thanked.
"Here we have found our home"

"My family feels that we have found our home here and this allows me to enjoy basketball even more. We have unfinished business next year and I can't wait to give this island what it deserves", said Ennis, full of emotion and desire to continue defending the colors of CB Gran Canaria.
"It's going to be an amazing yearSee you at the Arena, I can already feel it," the forward concluded with "a lot of heart."