Ennis: «In the Playoff everyone has their options»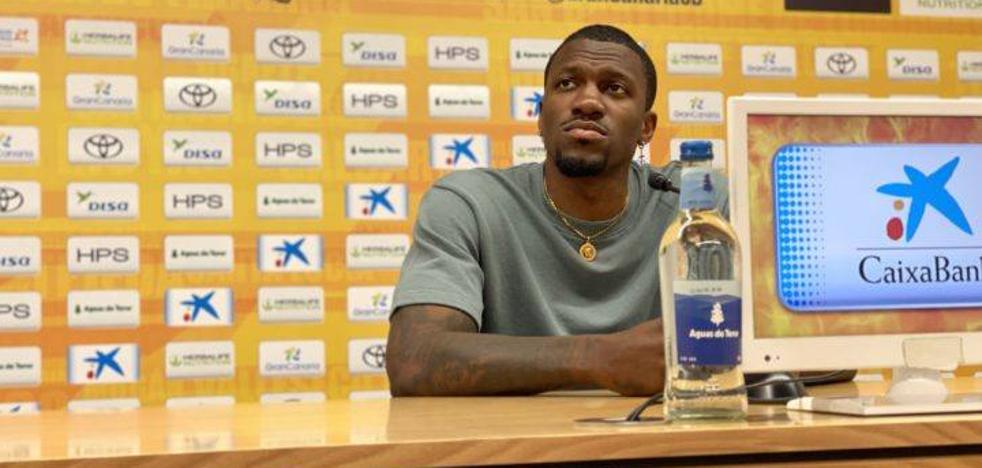 Endesa League
The Gran Canaria shooting guard does not hide the difficulty of the match against Barça, but he does not rule out victory at the Palau either: "If we play as a team, we will be in the game", he asserted
For illusion and desire that it is not. The
CB Gran Canaria faces his Playoff match against the
Barca aware that he has to dance with the ugliest, with a culé team that arrives
injured for falling in the semifinals of the Euroleague but who proved to be the most solid during the regular phase with his leadership.
Dylan Ennis, authorized voice in the Claretian locker room, makes it clear that «in the Playoff everyone has their options, especially being the best of three«. The Toronto shooting guard adds, in statements to the team's official website, that »there are only three games, at most.
They will play hard. After suffering a defeat like the one in the
Final Four, always looking to prove the worth of the team. We expect a very difficult game but
we must be disciplined, give ourselves a chance. If we play hard, stick together, and hope for the best version of him, we can have our chances."
After finishing the regular phase, where the yellows
they got into the fight for the title at the last breath, Granca has had time to prepare for the series. "We have been working on playing hard, with discipline. Barça is a very tough team, and after the
Final Four sure that
They will come hungry. We have worked to continue to improve, to unite more as a team, and to make sure we give everything we have, "said Ennis.
The escort of the islanders does not hide that «Barça is a great team at a tactical level and
It's hard to beat them on that ground. You have to play together, with intelligence, and with confidence. He is a very tough rival, with a high level of knowledge of the rival. If we play as a team, we will be in the game."
The first game, key

In a best-of-three tie, Ennis is very clear that the first match "is very important. I hope not, but if we lose the first one we will have a chance
at home to extend the series. But if we win that first game, we put all the pressure on them.
We could come back to our fans with a win. That first game is very important but, whatever happens, I'm optimistic about our chances at home."
Whatever happens in Barcelona, ​​Granca will have a new opportunity at the Arena, where Ennis hopes that the Claretian fans will lead them to victory. "To the fans, just tell them that
is we need.
Hopefully it's not our last home game. Having the fans at home changes everything. Your support is appreciated by players and coaches, and I hope you give it your all on Sunday and we have the loudest Arena possible," he said.