Endesa earns 338 million until March, 31% less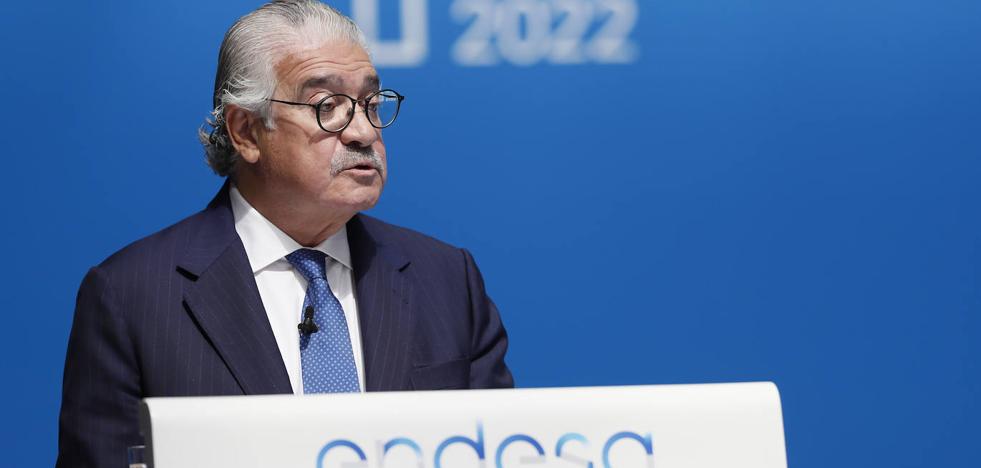 The company shoots almost 60% its electricity sales
In a first quarter marked by extreme volatility in the electricity sector, Endesa obtained a net profit of 338 million euros. This result made public this Tuesday by the company represents a drop of 31.2% compared to the same period of the previous year, although it has ratified its objectives for the whole of 2022, of a net ordinary result of 1,800 million euros and an Ebitda of 4,100 million euros.
Despite this, the income of the energy company directed by José Bogas in the period from January to March amounted to 7,596 million euros, with a growth of 59.1%. Thus, the group's net ordinary profit in this first quarter reached 338 million, with a drop of 31%, although excluding the extraordinary impacts registered in 2021, this result would grow by 10%.
Endesa's gross operating profit (Ebitda) at the end of March stood at 914 million euros, down 10.4% compared to the first three months of 2021, but 10% higher if no consider the atypical results of last year, mainly the 188 million from a court ruling relating to CO2 rights.
Thus, Endesa, which sells more energy than it produces and needs to buy energy on the market, benefiting when prices fall but losing its accounts if they are high, recorded these numbers in a period strongly marked by the deterioration of the macroeconomic scenario and the high prices of raw materials and, particularly, of gas, which was 350% more expensive on average than in the first quarter of 2021, which thus led to maintaining high prices in the wholesale electricity markets, with an average of 229 euros in Spain.
Boost to green energy

The CEO of Endesa, José Bogas, highlighted that the year begins "facing an even more challenging situation than in the previous one, marked by the macroeconomic tensions derived from the impact of the war in Ukraine and by the transfer of this conflict to a market of raw materials already highly inflated for months.
Regarding the promotion of 'green' energies, the company has 90% of the renewable power that it expects to come into operation in 2022 already in operation or in execution, and 70% of that scheduled for 2023. Specifically , the energy company has 2,000 megawatts (MW) of renewable power in execution, half of the objective contemplated in its 2022-2024 strategic plan, and has 8,000 MW of power in an advanced state of administrative processing, all in Spain and Portugal.