End of the Jero-Orestes duel in 'Pasapalabra' with the elimination of Jero | TV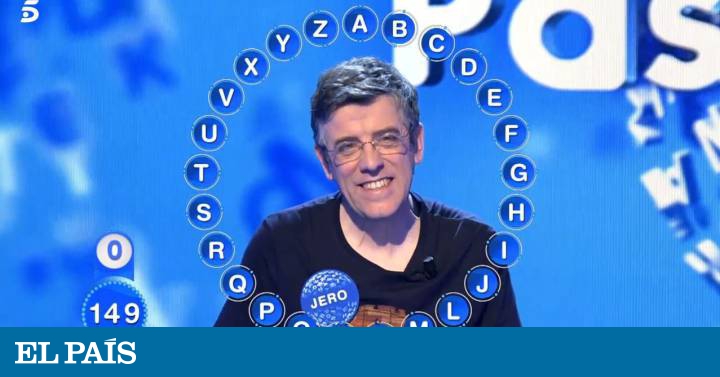 Telecinco had announced that on Thursday something would happen with Jero in Pass word and, although many spectators thought that the contestant, one of the most veteran in the format, would finally manage to take the boat, it has not been so. On the contrary, it has been eliminated in the Blue Chair test. In this way, the most repeated duel in the contest presented by Christian Gálvez and that had faced Jerónimo Hernández and Orestes Barbero for more than 70 afternoons.
Born in Salamanca and graduated in Education Sciences, Jerónimo Hernández, known as Jero, works as Chief of Protocol at the University of Salamanca. He was already an old acquaintance of the spectators of the program, since at an earlier stage, between 2015 and 2016, he broke the record of permanence so far with 121 participations, in which he managed to beat his opponent 109 times. Then he left the program with 133,800 euros accumulated.
Three years later, Telecinco gave him the opportunity to participate again after winning in a duel of great contestants of the program. Thus, on February 14 he rejoined the space and has managed to match the number of programs of his first stage. This time he has accumulated 30,000 euros less since he has found a very tough opponent in Orestes. The 22-year-old from Burgos is a graduate in Philology and studies a Master in Spanish and Hispanic American Literature, Theory of Literature and Comparative Literature. And he has been the biggest rival Jero has found in the program.
Although he is now known for his passage through Pass wordJero Hernández had already tried his luck in other television competitions such as The big quiz, of Four, or To know and to win, of La 2. In the space presented by Jordi Hurtado he stayed for 50 programs in a first stage and returned to complete the 100.