'Encyclopedia of pain. Volume I: This that does not leave here' lands at the Maps Fest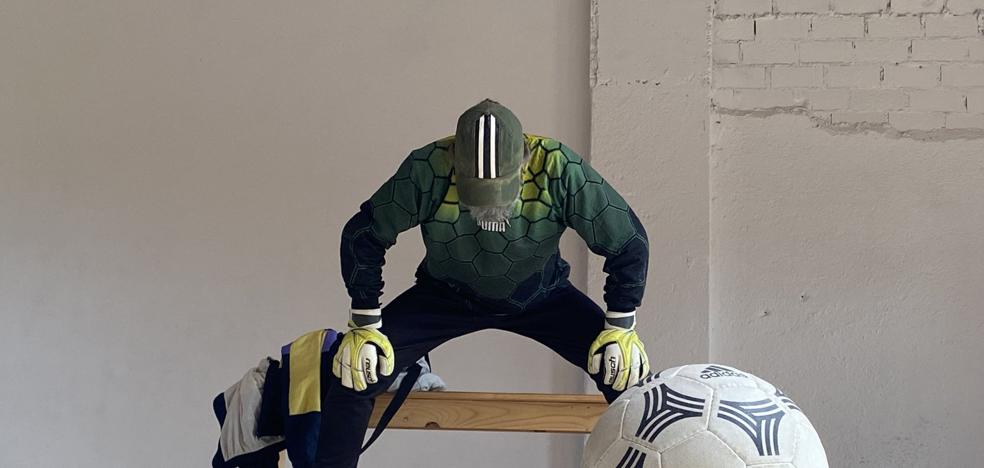 The theatrical production, which is being performed this Sunday at the Guiniguada Theater and on Tuesday in Tenerife, addresses pederasty in the Marists of Vigo
The Mapas Fest festival programs the premiere in the Canary Islands of the work 'Enciclopedia del Dolor. Volume I: This doesn't get out of here', which deals with cases of pederasty suffered by former students of the school of
the Marists of Vigo in the 1960s.
This is represented
Sunday at the Guiniguada Theater, in Gran Canaria, at 8:00 p.m.and on Tuesday, the 21st, at Espacio La Granja, in Tenerife, also starting at 8:00 p.m.
The tickets for both functions
on sale now on the festival website.
The international festival of performing arts Mapas Fest bets on this piece of documentary fiction,
written and directed by Pablo Fidalgowhich aims to give a voice to victims of sexual abuse committed against minors in religious schools and put an end to the fear and silence that surrounds these cases.
'Encyclopedia of pain. Volume I: This doesn't get out of here' studies in depth the type of academic structure that was established in the Franco regime and that later never made its transition.
journalistic investigation

In May 2021, various cases of pederasty committed by religious in the Marist school in Vigo during the 1960s were reported in the press as a result of the newspaper's investigation
'The country'. However, neither in the neighborhood where the school is located nor in its surroundings was the subject discussed. Ending the silence and repression that surrounds cases of child abuse is what motivates its director to investigate and, subsequently,
write this play.
It is a fact that many of the abusers in this particular case are dead and
many of the crimes have prescribedbut there is still an infinite resentment and rage that invisibility has not allowed to address or deal with.
The play 'Encyclopedia of pain. Volume I: This doesn't come out of here', performed by Gonzalo Cunill, arrives in the Canary Islands with the help of Mapas Fest to invite its audience to reflect precisely on silence and the consequences of a phrase that is repeated on numerous occasions in the familiar surroundings:
"This does not get out of here."
The news of the Marists in Vigo is part of the investigation by 'El País' that, in 2018, began with the purpose of covering the existing statistical gap on abuses in the Spanish Catholic Church.
After opening an email to the victims and new cases continuing to come to light, the newspaper
created in the year 2021 the first national database on this problem, which today accounts for a total of
640 cases and 1,312 victims.
The Vice-Ministry of Culture of the Government of the Canary Islands, as part of its program Canary Islands on stage, launches
Maps Fest with the collaboration of 25 local and island public institutions of the eight Canary Islands, with a special commitment from the Cabildo de Gran Canaria.