Encounter between Diego Losada and Rocío Monasterio by TVE: "Have respect for the workers"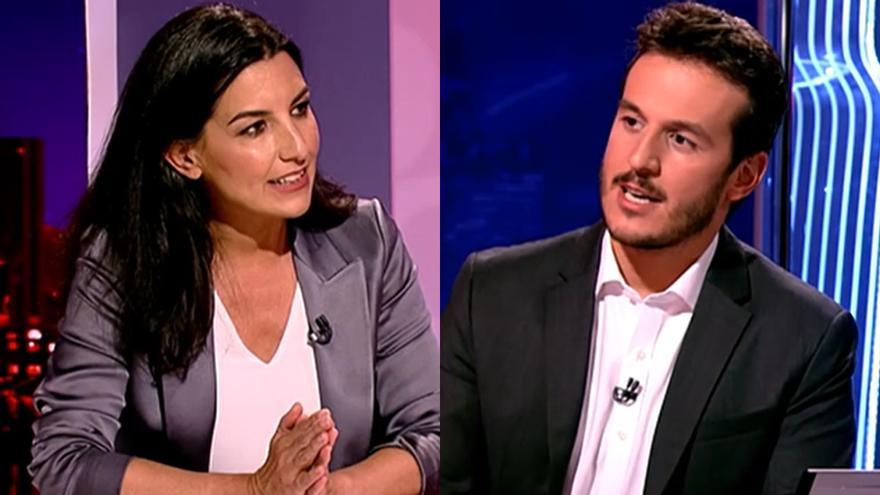 Diego Losada interviewed Rocío Monasterio live this Thursday in TVE. In the space 'The night in 24 hours', the candidate of Vox to the elections of the Community of Madrid launched a harsh attack on public television and questioned the professionalism of its workers, causing the presenter to come out in defense of his teammates.
After the journalist asked him if his party feels "some responsibility" for altercations that occurred during his campaign event in Vallecas, Monasterio answered with another question: "Are you implying that Vox voters have a responsibility to have cobblestones thrown at our heads?"
"I'm not hinting at anything, I'm just asking you," Losada explained as politics continued with its accusations: "You have to limit yourself to being an interviewer, not a political activist." "But hey, we already know what TVE is like," Monasterio dropped, which on the other hand, stated that public television had not covered the acts of his party during the previous day.
A false accusation that Losada dismantled at the end of the interview. "You are the fifth political force in the CAM, you have 12 deputies. They were represented in this program. Also came out Abascal, we talk about him and his participation in the Congress"said the communicator before Monastery, who insisted:" I did not see the act that we did. "
To settle the matter, the presenter gave way to images that showed that the space of TVE had covered the Vox act. But despite the tests, the guest remained in her thirteen: "It would be good if they put our proposals."
"After seeing each other, are you still holding it? 32 seconds of United we can and 48 seconds from Vox, including his statements from state of alarm"Losada pointed out before ending with a piece of advice for Monastery: "I encourage you to inform us before you tell us things that are not true. and have a little more respect for the workers of this house "