Employment in tourism contributes half of all jobs created in Spain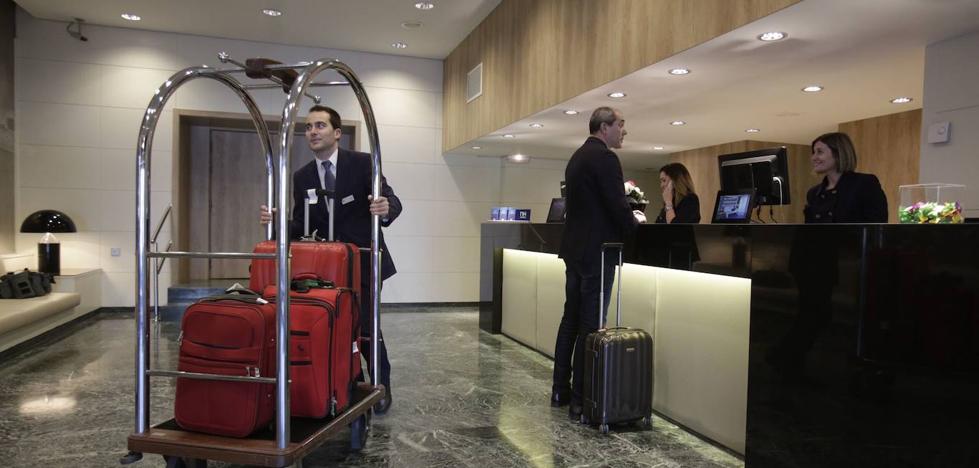 Workers in the sector are close to 3 million and permanent contracts grow more than temporary ones during the second quarter
A total of 2.95 million people worked in the tourism sector at the end of June, which is 0.8% more than in 2019 and 13.5% more than in the second quarter of last year. The figures published this Monday by Turespaña based on data from the EPA (Encuesta de Población Activa) reveal that in the second quarter, activities linked to tourism registered 391,343 more employees compared to the same period of the previous year, which represents half of employment created during that period in the whole of Spain (776,000).
In relation to the unemployment rate, tourist activities chained five consecutive quarters of declines to stand at 8%. This is a figure lower than that of 2019 (11%) and 4.5 points lower than the average for the national economy, currently 12.5%.
«The labor market continues to indicate the robustness with which the tourism sector is recovering, which drives the economy and the national labor market. Thus, in a quarter marked by the uncertainties of the economic consequences of the war, the data reflects an excellent performance with very intense and quality job creation", valued the Minister of Industry, Commerce and Tourism, Reyes Maroto.
The indefinite grow more

The growth occurred both among employees (19.1%) and the self-employed (7.9%) and in all tourist activities, in hospitality they increased by 18.5%, due to the positive evolution of both food services and beverages (9.5%) as well as accommodation services (54.4%). In travel agencies the variation was 12.6% while in passenger transport it was 7.4%.
In addition, permanent contracts among employees have grown by 19.5% compared to the second quarter of last year, adding the fourth consecutive rise and standing above temporary contracts, which registered an increase of 18.1%. Thus, the temporary rate in the sector is 26.4%.
By communities, hiring was concentrated in the areas with the highest influx of tourists such as Catalonia, Andalusia, Madrid, the Canary Islands, the Balearic Islands and the Valencian Community, where 74.5% of employment in the sector is registered. Jobs grew in all regions, except in La Rioja, Ceuta and Melilla, Asturias and Extremadura.