Employment gives a break but the number of unemployed is close to four million
Madrid
Updated:
Keep

The number of unemployed in Spain continues to decline due to the reactivation of consumption brought about by vaccination and the relaxation of restrictions. In October, unemployment fell by 734 people (-0.02%) to 3,257,068, according to data published this Wednesday by the Ministry of Labor. This is the eighth consecutive month of falls and the first month of October since 1975 in which the number of unemployed falls. On the affiliation side, 102,474 new jobs were created and there are already 19,662,163 workers affiliated with Social Security.
Despite the good data at the beginning of autumn, there are still close to 200,000 workers at ERTE (190,718), in addition to 100,000 self-employed workers who have stopped working, which adds up to about 3,600,000 without work at present. Although the ERTE and self-employed data are not counted in the unemployment data.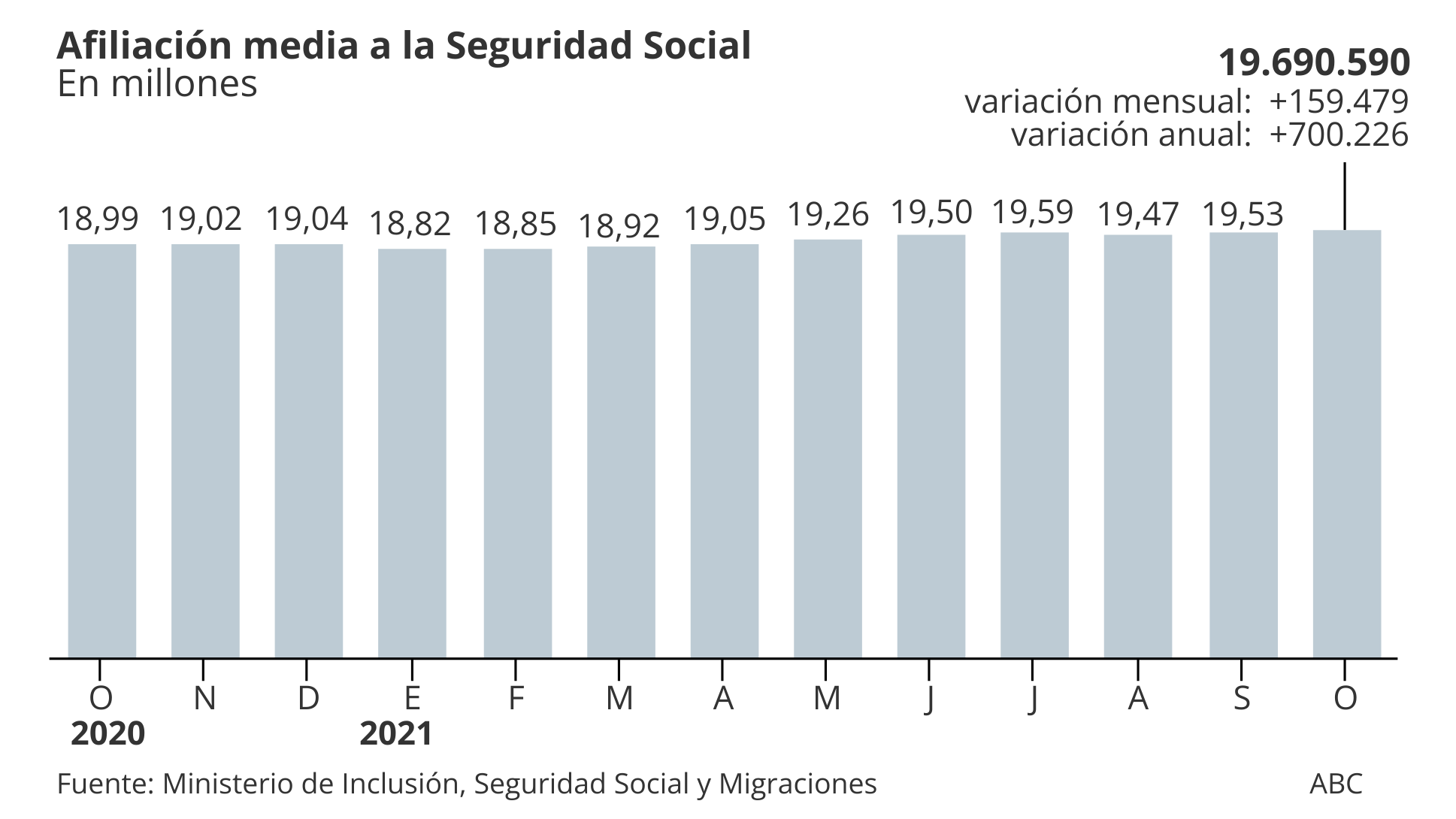 The recovery is also marked by temporality. Thus, in October only 10% of the contracts signed were indefinite. The rest of the contracts, until completing the total of 1,892,584 for the month of October, were 12,076 of a training nature and 1,682,012 of other types of temporary contracts.