Employers reject the "spill" that Escrivá raises to pay pensions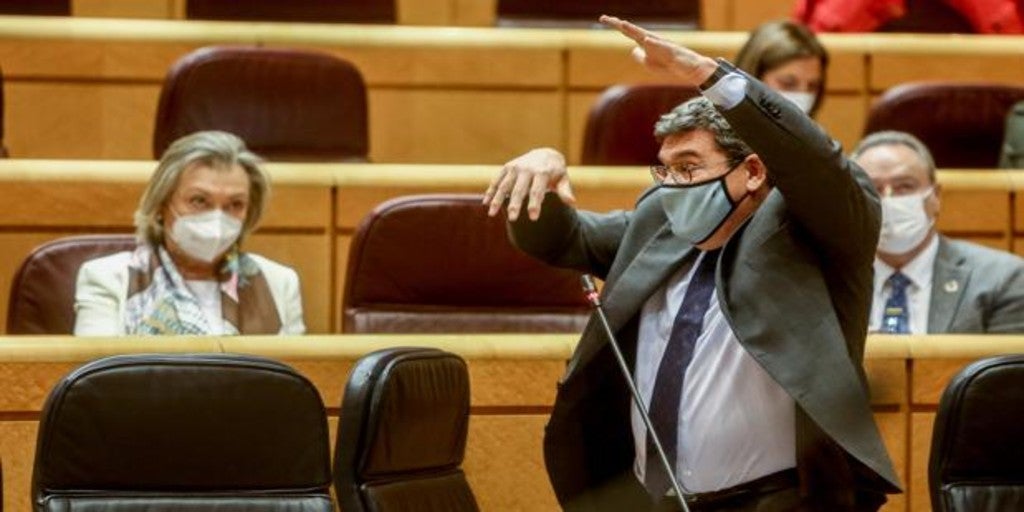 MADRID
Updated:
Keep

The
proposal to increase prices to the Social Security to face the payment of the pensions of the 'baby boomers' that yesterday the Minister of Social Security, José Luis Escrivá raised, has been received with spirits practically opposed to both sides of the social dialogue. While the employers reject the proposal and call for caution in the face of a still uncertain recovery, the unions consider the minister's approach "interesting".
Both CEOE and the unions are still studying the proposal in depth, but the first impressions they are already clear. From Cepyme, the association of small companies, has asked the Executive for "prudence" when implementing measures that "harm the recovery and competitiveness of companies" and has warned that "a
new rise in prices It will not only affect recovery and job creation by providing more uncertainty, but will mean higher costs for companies, weighing on their ability to compete». In addition, they have remarked that this rise in contributions "is added to the increase in taxes included in the General Budgets and the modification of labor regulations."
The president of the association of self-employed ATA and vice president of CEOE, Lorenzo Love, has defined the proposal with irony: "it is like a spill in a block in which there are leaks," he said, after doubting that the imbalance in the system will be fixed with this rise. «Yes to pay
the so-called 'baby boom' pensions the only solution is to raise prices, I don't think we would have needed so many meetings, "said Amor in an interview on Telecinco. "It must be studied, but I do not believe that the pension deficit will be fixed exclusively with a half-point rise in contributions," he said.
Also they Madrid businessmen have charged against the proposal after warning about the loss of momentum in the recovery. "The context of economic recovery is not as intense as was anticipated a few months ago, due, among other factors, to legal uncertainty in the face of a radical change in the labor market and increases in costs associated with Social Security; rising prices, particularly energy; and the difficulties in international distribution, "he remarked Ceim it's a statement.
For his part, the Secretary General of CCOO, Unai Sordo, has described the proposal as "interesting" although he has acknowledged that it generates "Some uncertainties"In statements to RNE collected by Ep, he has said that this text is open to negotiation and "is not the final proposal, not even remotely" but has admitted to share the Government's vision that it is necessary to act on income to face spending future in pensions, which is why it has celebrated that this intergenerational equity mechanism "is very far" from the sustainability factor posed by a cut in future pensions.