Emotional tribute with drones to those affected and to all those who have collaborated in the La Palma volcano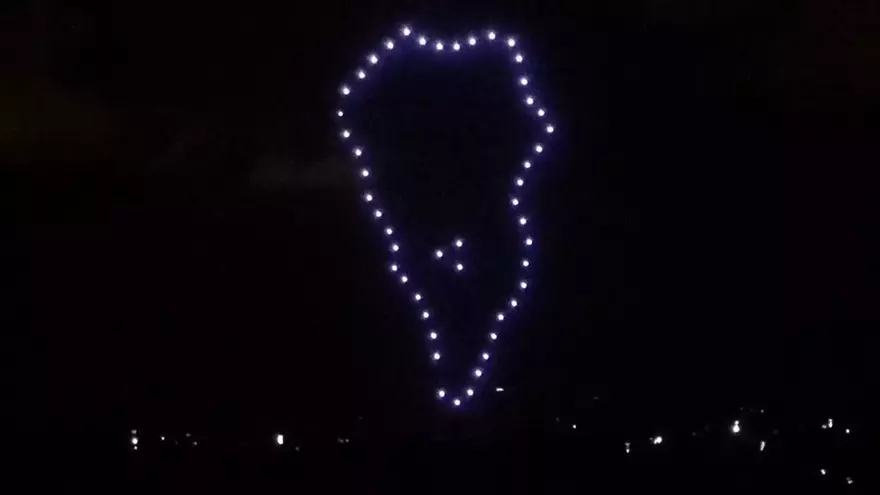 These have been very hard months for the residents of La Palmawho little by little try to recover normality. In tribute to all of them, a total of fifty drones have flown over the sky of La Palma on Saturday afternoon. At 19:30 in the afternoon they took flight in a coordinated way to form different figures in the sky in support of the neighbors and also the emergency services and professionals who during these months have left their skin to help each and every one of La Palma trees
The fifty drones they drew the silhouette of the Isla Bonita in the sky and then the word «force», within a visual spectacle called 'Atomo'. A journey through the evolution of life from fifty drones that, synchronized by computer, drew figures up to 100 meters high in the sky.
The El Paso City Council and companies Drone Services Canary Islands Y Flock Drone Art were in charge of offering that air show.
Fundamental role during the eruption
The role of drones has been fundamental during the La Palma eruption, transmitting images of the evolution of the lava flows and in the reconstruction phase they show the evolution of the reconstruction work.