Emotional farewell from Enhamed Enhamed to his deceased guide dog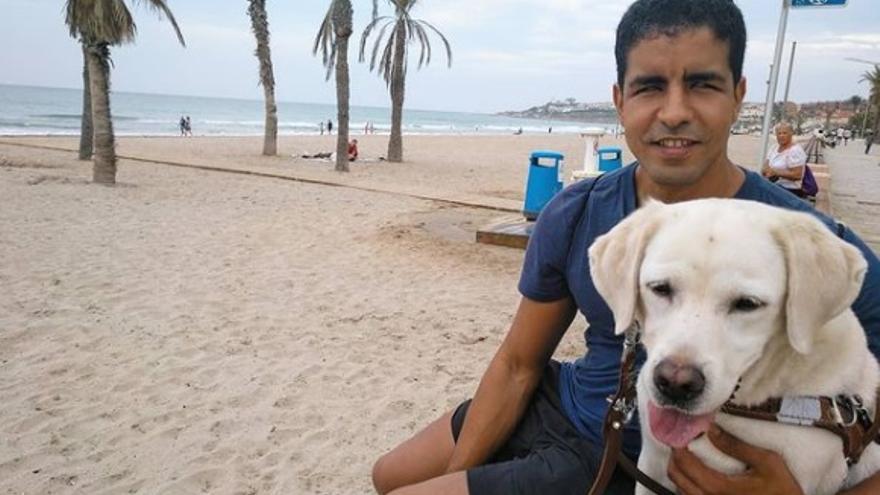 The dog is the best friend of the human being. Gestures like the one that happened in Turkey, in which a dog waited for its owner for a week at the doors of the hospital where he entered once again revealed the attachment that these animals can show for people. Therefore, when one of them dies, their loss becomes very painful.
The olympic swimmer, Enhamed Enhamed he wanted to pay a small tribute, through his social networks, to his dog Gayla who passed away on the afternoon of Saturday, February 13.
"Today is the day that society celebrates Love. I want to pay a modest tribute to unconditional love. Gayla who was with me for 4357 days has stopped accompanying me physically. For a blind man the sound of our guide dog's breathing it is a constant like the heartbeat that tells you at all times "I'm here by your side" ", began writing the athlete from Gran Canaria.
"Yesterday when Gayla's breathing disappeared and in her place there was only silence, it was the hardest moment I have ever lived in my life. There are so many things I could say about her, that we traveled all over the world, that we won medals together, that we crossed the Ironman goal together, which saved my life at least twice that I know of, but above all I can say that she has been a little angel in the lives of all who have known her "he continued.
"He made those who did not like dogs fall in love, he managed to become someone special to many. For me it was part of my being, and it will continue to be because wherever I am I know that it continues to accompany me. Today the silence in my life and my heart is thunderous, because your breathing Gayla is gone, but your love is still present ", he claimed.
"Harry, Adele and the humans who knew you will remember you. I will continue to hope to find you every morning in your bed waiting patiently for a caress, a kiss and of course your breakfast"he added.