Emmy Awards 2020: Who will be the winners?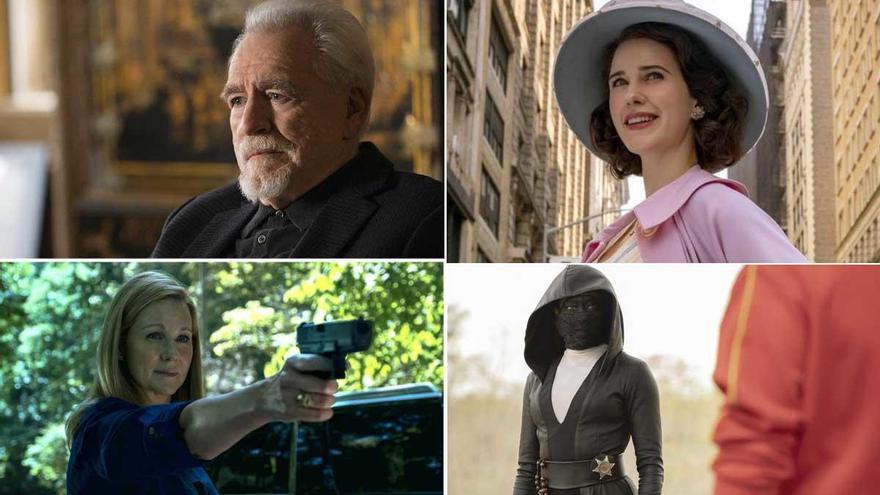 There are very few hours until the gala of the Emmy Awards 2020. The Microsoft Theater in Los Angeles will host one more year the expected event, which will start differently from what we are used to. Due to the pandemic of coronavirus, the ceremony will take place virtually in the early morning of September 20, so we will have to wait for the next edition to enjoy the parade of stars on the traditional red carpet.
With everything to decide and with many unknowns about which series will be the great winner of the night, many bet on 'Succession' for Best Drama Series. It bears a certain resemblance to 'Game of Thrones' and not because of the dragons, but because of the number of palatial plots between powerful families, and this is what he proclaimed winner of the last Golden Globes.
In the category of best comedy, there is a title that stands out above the rest: 'The wonderful Mrs. Maisel'. In his first year, he already took the Emmy home and, in the second, he raised the statuette seven times. Its third season may not be the brightest, but it still has enough packaging to get here, with its protagonist already triumphing around the world.
As to best miniseries, the great favorite it is 'Watchmen'. The series created by Damon Lindelof, an adaptation of Alan Moore's comic that addresses racism and police violence in the United States, has already won five technical awards in this week's galas and on Sunday she could become one of the stars of the night.
On the other hand, in the section on Best Drama Actor there is one name that stands out above the rest: Brian Cox. The protagonist of 'Succession' has all the ballots to win the Emmy since at the beginning of the year triumphed at the Golden Globes.
Where else Doubts there is in the category of best drama actress. The actress Laura linney would be the most suitable to take the Emmy for his participation in 'Ozark'. Even if Jennifer Aniston, for 'The Morning Show', and Olivia colman, for 'The Crown', are some tough opponents in this edition. As to Zendaya, experts do not see her with any chance of winning the award despite her surprising performance in 'Euphoria'. We'll see who takes the golden statuette home.