Emmanuel Carrère: "We know what is good and bad, another thing is how we act"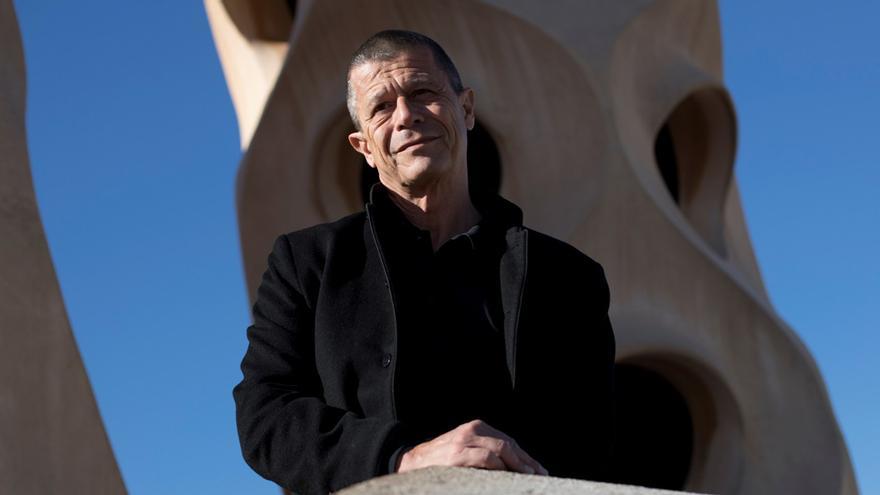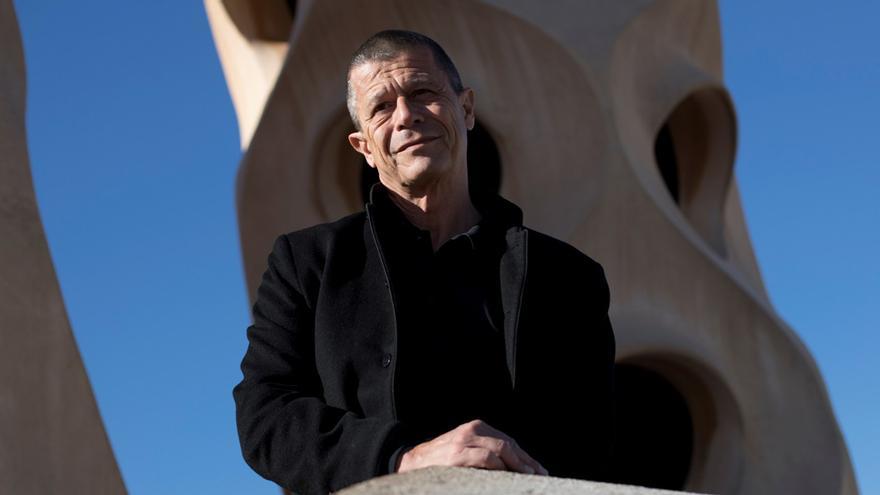 Thus, Carrère, an expert in getting into the shoes of some book baddies as he did with the famous parricide Jean Claude Romand in 'The adversary' and in his book on the politician and writer Edvard Limonov, said that in the first case he wrote a book that in the end "spoke more about the human being's ability to do good than to do evil". "We pretend that evil is something extraordinary, dizzying, and rare," he reasoned, "but perhaps good is more mysterious. We also say many times that the border between good and evil is ambiguous, when in reality it is not true. Most of the time we know where the good is and where the evil is, like Jean Paul, it is another thing that you do evil instead of good ".
The French writer also gave some details about his relationship with these characters, whom he treated. "With Romand there was a relationship and then there was no news. Limonov, in the years when I wrote to talk about the book, was skeptical and distrustful. Afterwards, the success of the book and the fact that they talked about it a lot, he liked it. I think he interpreted that we had both won and conveyed a kind of distant camaraderie to me. I know that if he were in power he would have me shot, but he liked it anyway. His death saddened me a little ".
The French author, the second of this nationality to win the award after the novelist Fred vargas, awarded in 2018, confessed her devotion to literature in Spanish, one of her favorites, one of the most "close" within "foreign ones". He knows the Awards - "prestigious" - and not the region - "honestly, I have never been to Asturias" - but he does know a list of Spanish and Latin American authors with whom he entertained himself for a while. On one side, he said, is Cervantes, in the middle he doesn't know much, but in the contemporary ... "Bolaño was a shock and reading it was a friendship, a friend who speaks into your ear and makes you laugh. Intimacy with Vila-Matas, I love what he writes, I identify his tricks and obsessions. Javier Cercas, with whom I have been joined by our ways of doing and for whom I feel brotherhood. The admired Colombian author Juan Gabriel Vásquez. Or Rosa Montero. 'The ridiculous idea of ​​never seeing you again' shocked me, that mixture of sisterhood, humanity and words, which is what I try to do too. There are not few authors in Spanish that count for me ".
The review of Spanish authors came after having reflected in more general terms on the fact of writing. In his case, when asked about self-fiction, a label he rejected, he affirmed that what I can tell about themselves "is a bit our common ordinary misery; and it is always very healthy to tell it ".
Writing, seen in terms of a literary career, is also, he said, like "groping, without knowing if there is a drawn path. In spite of everything, he tried to explain himself, there is an aspiration to try to think outside the box, as the English say, to distance yourself a little, to see the box, what is around, that is the intent, to try to be a little more free and understand things a little better ". In this context, he concluded, writing "is the vehicle that one uses, even if it has breakdowns and needs to undergo revisions."
Although Carrère dodged or was very brief on some thorny questions, such as the paragraphs he had to withdraw from "Yoga" due to his ex-wife's claims, - "there is no reason for it to happen again" -, he did not shy away from questions relating to the political news. There was a question about the slap to Macron. "Politics cannot be transformed with slaps, because it would be sinister," he added. He added his wish that "things do not lead to us having the National Front in power", and although he avoided siding with Macron, he advised "trying to be a little kinder."
The pandemic, the covid, also came out at the press conference. Carrère finished "Yoga", his last book, during the first confinement in France, which took place between March and May 2020, and not being able to leave home those first months was, he said, the perfect setting to finish that last book, although recognized that "For a year and a half we have lived in an amazing dystopia that nobody could have imagined, except in any case as an episode of 'Black Mirror'". There was, however, something comforting in that time of being locked up at home, he explained; that people, being able to watch Netflix, decided to read more.
Journalism occupied another question, a profession that he has practiced not only in his books. A bit nostalgic, although he wanted to be scared of the cartoon of "social networks are the devil", the Frenchman reflected that "35 years ago we had time and place to do reports, but for new journalists everything has become very difficult"
On his new book, very reluctant to give too many details, he promised that this watch there will be no self-fiction: "I'm starting to get into a very dense project. It is still very early, but it is not an autobiographical book, this time I do not want to bother you with something of mine ... Although later it is always possible that it ends up reaching that.
Non-fiction author, he talked a lot about science fiction. First of "Flowers for Algernon" by Daniel Keyes, a book that he offered to read to his daughter and that was "fundamental" for him. Later, confessing that beyond his book on Philip K. Dick, the genre has always fed him, and that he coincides in this interest with Houellebecq, who in turn wrote about Lovecraft.
Carrère thanked Anagrama, "a loyal publisher", for the award he received, and noted in that talk of about an hour that, although he was fine in the morning, the announcement of the award made the afternoon "even better."
Echenique, promoter of the candidacy: "It reminds me of Montaigne"
The scientist Pedro Echenique, winner of the "Prince of Asturias" prize for Scientific and Technical Research in 1998, was the one who, "at the request of several Basque writers," presented Emmanuel Carrère's candidacy for the "Princess of Asturias" of Letters. He already did it last year but it was in 2021 when he took "the enormous joy" that the jury considered that his was the best proposal. The reader Echenique compares Carrère with Michel de Montaigne, the great author of the French Renaissance. The scientist especially cites "The Kingdom", the work in which Carrère "demonstrates a deep knowledge of Christianity." Francisco González, professor of French Philology at the University of Oviedo, sees in the Carrère literature how the author "approaches the other as a double of himself, with the purpose of exploring the foundations and traps of his own identity" . Its hallmark "is the difficult balance between the fictional material often extracted from real events and the impossibility of determining its ultimate truth, which gives them an always disturbing dimension." The writer Moisés Mori, for his part, considers Carrère's Prize for Literature "very deserved", the author of whom stands out works such as "The adversary", "Limonov" and "The Kingdom". Mori points out the book by Carrère that has been read the most in Spain, "El adversario", "a truly remarkable work, a kind of report about a real and tragic event, with a very interesting type of literature".