Emmanuel Carrère, 2021 Princess of Asturias Award for Literature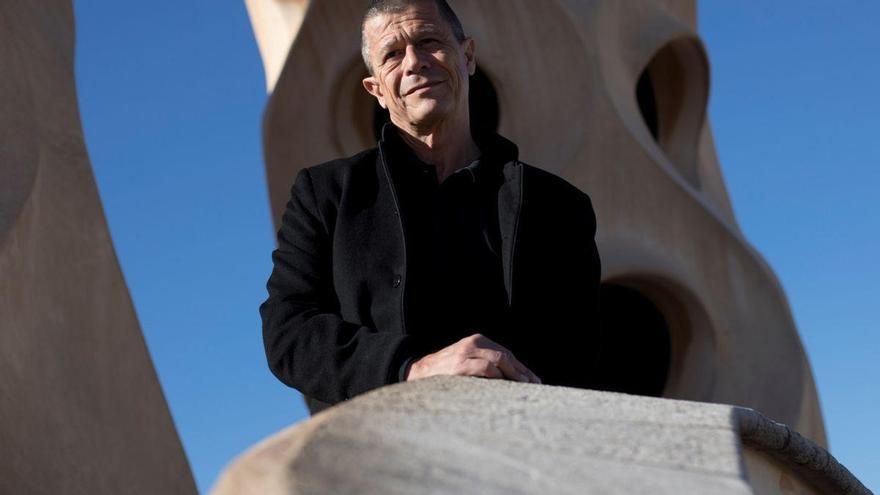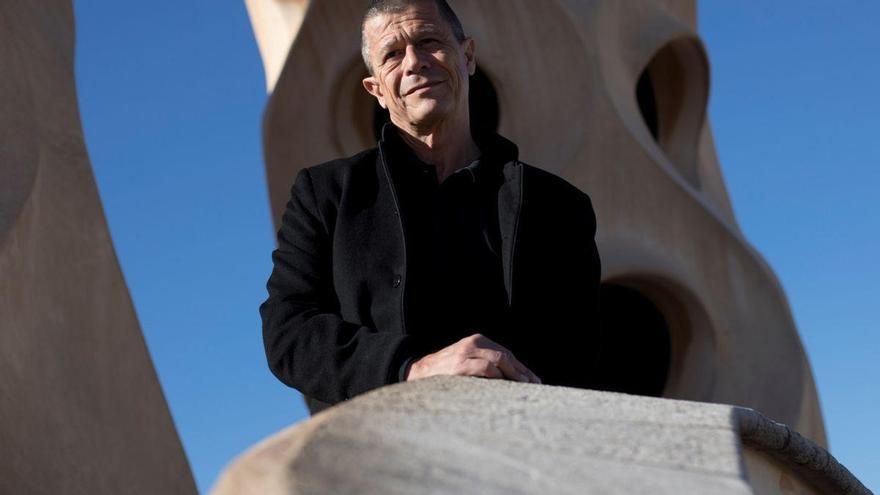 The French writer Emmanuele Carrére has been awarded the "Princess of Asturias" Prize for Literature 2021.
In his latest book, 'Yoga' (Anagram), he recounts his latest crack-up, when he was trying to write a nondescript book on meditation, which he has been practicing for thirty years: He lived closely with the Charlie Hebdo attack - a friend died there. and the refugee crisis, whom it assisted; suffered a championship depression that required electroshocks, and lost his publisher. He also separated from his second wife, the journalist Hélène Devynck, but the reader will not find that because his ex imposed his veto right on the divorce contract and he didn't like what he read.
Emmanuel Carrère (Paris, 1957) is internationally recognized as an extraordinary writer with five celebrated non-fiction novels, all of them published by Anagrama: 'The adversary': "Exciting novel and chilling reflection" (David Trueba); 'A Russian novel ': "An original, multidirectional and disturbing story" (Sergi Pàmies); "A sincere book –now that it is so difficult to find them–, daring, brave, brutal, the striptease of a writer" (Juan Manuel Villalobos, Letras Libres); 'Of other people's lives' (the best book of the year according to the French cultural press): "The novel has impressed me a lot. A brutal literary experience. I am passionate about it" (Pedro Almodóvar); "A narrative on human dignity" (Jesús Ferrero); 'Limonov ' (awarded the Prix des Prix for the best French novel, the Renaudot Prize and the French Language Prize): "It is read at a dizzying pace" (Rafael Narbona, El Mundo), "A writer as unusual as it is powerful. Extraordinary book "(Carlos Boyero); 'The kingdom' (Best book of the year according to Lire magazine): "A sample of great narrative intelligence, a work written in a state of grace" (Isaac Rosa, El País); "An exceptional book" (Rafael Narbona, El Cultural); "It had been a long time since I had read such a powerful and magnificent book ... Irresistible, yes. And essential" (Manuel Hidalgo, El Mundo); "Such exciting books are not always published" (Anna Pantinat, Book Magazine). His books of journalistic reports have also been published in Anagrama 'It is convenient to have a place to go ' Y 'Calais' and his biography of Philip K. Dick 'I am alive and you are dead ', and novels have been recovered: 'Bravura ',' The mustache ',' A week in the snow ' (Femina Award) and 'Offside'.
The ruling was known this morning after the meeting held by the jury electronically. This is the fifth of the eight international awards that the Princess of Asturias Foundation has awarded this year in the XLI edition of its awards. A total of 33 candidatures from 20 nationalities opted for this award.
The Princess of Asturias Awards are intended, according to its Regulations, to reward "scientific, technical, cultural, social and humanitarian work carried out by people, institutions, groups of people or institutions in the international arena". In accordance with these principles, the Princess of Asturias Award for Literature It will be awarded to "the work of cultivating and perfecting literary creation in all its genres". The Prize is endowed with a sculpture by Joan Miró –representative symbol of the award–, a diploma, a badge and the cash amount of 50,000 euros.
The jury for the Literature Prize was composed of: Santiago Muñoz Machado (president of the jury), Fernando Rodríguez Lafuente (secretary of the jury), Xuan Bello Fernández, Blanca Berasátegui Garaizábal, Anna Caballé Masforroll, Gonzalo Celorio Blasco, José Luis García Delgado, Jordi Gracia García, Lola Larumbe Doral, Antonio Lucas Herrero, Carmen Millán Grajales, Rosa Navarro Durán, Leonardo Padura Fuentes, Laura Revuelta Sanjurjo, Carmen Riera i Guilera, Iker Seisdedos García, Jaime Siles Ruiz, Diana Sorensen and Sergio Vila-Sanjuán Robert.