Emma Tucker - Editor of 'The Sunday Times': "Trust is our most valuable asset"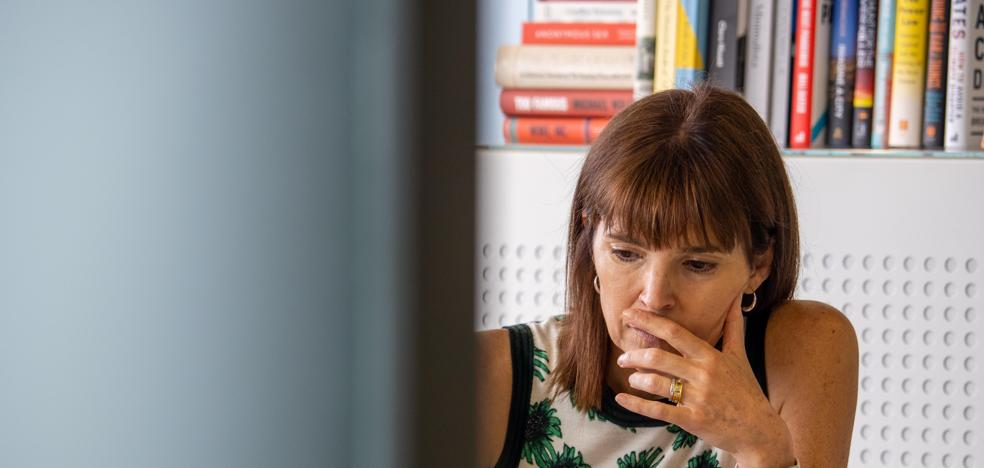 She is the first woman at the head of the influential and legendary 'The Sunday Times' since 1901. The British journalist Emma Tucker, 55, with extensive experience in five countries and several newsrooms, has run the leading Sunday newspaper for two years. islands. A newspaper with colossal audiences that stands out for its quality, its exclusives and its ability to mark its own times while delivering resounding strokes of innovation. The header already marked a great milestone in the press in 1838 by publishing an engraving on the coronation of Queen Victoria. She has now covered the death and funeral of her great-great-granddaughter with a dazzling editorial proposal.
– Have you counted how many articles they published about the death of Elizabeth II?
I think I'd rather not know. We had a lot of content prepared in advance, including a 20-page paper supplement, with very good texts from historians, analysts, and a great selection of images. I would say that we probably published too much content, although based on the data on the Internet the truth is that people read all the stories. After that, the interest dropped off drastically and the second week, which was the Sunday before his funeral, we made a big bet again.
– Did the idea of ​​historical transcendence weigh more than the reader?
– For once I broke with my philosophy of thinking about the public. When it was time to cover the funeral, you wondered: What will someone looking for this historical episode find in a hundred years? You'll want to see how the British press covered the royal funeral. That's why it had to be a commemorative number. This will only happen once. We know we post too much, but we did it consciously.
– The Internet marks an accelerated informative rhythm but you seem to flee from the rush and mark your own times.
– We have limited resources and there is a lot of free content, especially in Britain, because the BBC does a very good job with breaking news. If we follow that trend we will end up consuming all our resources and deep down we will be like everyone else. The idea is to offer something different. Our proposal is that the reader does not come here to find out what happened, but to find out why it happened or how it happened. The idea is to take control and publish in a measured way. If there's a big breaking news story on a Saturday we'll cover it very well with all sorts of resources, but the philosophy is to give people the stories behind the news.
Let the reporters do

– Under his direction, 'The Sunday Times' has revealed many cases of corruption, such as irregular public contracts signed during the pandemic. How do you maintain and promote the spirit of research in the newsroom?
– I think it is necessary to have a very open mind and know how to get out of the way of your reporters. We have a dedicated research team that looks for very important stories and it can take months, sometimes years, to get to them. Next month I hope to be able to publish a very important story that has been in the works for a year now.
– That requires a lot of trust and patience.
- Completely. You have to listen to the ideas that journalists present to you, respect their time and get out of the way. You also have to be brave. We are facing many legal problems and we need very good lawyers. You have to support your journalists and believe in what they do. Sometimes publishers get scared. They post something, there's a big protest, and they change things on the internet. It's a big mistake. If you post something, you have to be safe and you have to stand up for it. If you do it right, you already enter a virtuous circle. One of our best reporters is Gabriel Pogrund, a young journalist who people now turn to to report situations because they trust us and know that we will treat them well.
– Its printed Sunday offer differs from the daily of 'The Times', but on the web they converge. Isn't there a risk on the Internet that the brand of 'The Sunday Times' will be diluted?
– In print, the difference between the two headers is obvious because, apart from the design, even the format of the paper, sheet, is different from the other, tabloid. On the web, the editorial offer looks the same, but people realize that the type of content is very different on Sundays from what we do the rest of the week. The first 'The Times' website was separate from 'The Sunday Times', which was updated only once a week. It was ridiculous. It makes perfect sense to have a single website and a seven-day offer. What we do is maintain the spirit of a Sunday newsroom in order to continue to create the kind of content that people can spend more time with and actually engage with.
Convergence with 'The Times'

– How is your relationship with Tony Gallagher, the new director of 'The Times'?
– We have worked closely because he was deputy director. Before he was the director of 'The Sun' and 'The Telegraph' and he is a very solid professional. We maintain very separate editorial areas such as News, Economy or Opinion, but, for example, there is a natural convergence in other sections, such as Sports.
– Other large international titles have appointed female directors in recent years. Has the glass ceiling for women begun to break?
- Definitely. The command table in the newsroom of 'The Sunday Times' is entirely female, there are many veteran women in positions of responsibility and we have a very young newsroom, with many female reporters. All in all, we are making an inventory because we know that we must cite more women in our articles, be more careful with the language and also with the images that we publish. Our starting point is very good, it does not happen in other media. Instead, we have to do a lot to improve the inclusion of people from minority ethnic backgrounds.
Emma Tucker has directed 'The Sunday Times' for two years

Peter Dench (The Sunday Times)

– They sell more than 500,000 copies on Sundays. How do you combine the effort in digital with maintaining such a strong print edition?
– This newspaper sold 1,300,000 copies years ago. The print edition is still important on Sundays because there is a great weekend tradition in Britain, where even family members share sections. But we are totally focused on digital. I have indicated to my art director, a fantastic designer, that as we become more digital the newspaper has to be better designed and have the best images. It has to be like a luxury product. Frankly, I think it's too cheap. £3.50 In terms of content it's easier as we can reuse all the cool things we're doing for the digital environment. So it's really just about how the paper looks and feels.
– How did you prepare for the Internet?
– When I was at 'The Times' a working visit was organized to newspapers in Sweden and Norway. There they always go ahead. Then we organized a trip to the United States and went to see 'The Wall Street Journal', 'The New York Times', 'Axios', which had just opened, and 'The Washington Post'. It was a revelation. I really needed to see it to understand it. It's not just that the future is digital and print is over. It's much more than that. It's about the audiences and attracting them and how the news is published. Actually it is everything. I couldn't stop anymore.
– How does this challenge work with your journalists?
– We talk a lot with them and do a lot of training. The most important thing was to develop a system of internal metrics and start using it in the newsroom. Analytics provides many keys to understanding our journalism and the impact on the audience.
– What actions do you carry out to attract young people?
– We focus on some key areas for them, in particular personal finance. We have also discovered that our investigations reflect injustices and that really appeals to them. Like explanatory journalism, because they need to know, discover. The average age of our digital reader is getting younger.
Links to sources

– Do they have information transparency criteria?
- This is very important. If we publish great research we always explain our methodology. How have we built this story? What data do we use? How have we obtained them? Of course, we incorporate links to the sources. I also encourage my journalists to get on TV and radio, we publish articles explaining who they are, and we even have a podcast series where they talk about how they do their jobs. I think it is very important to explain the legal assistance that each story needs. People don't realize how expensive it is to do quality journalism.
Emma Tucker talks with Ben Taylor (seated) and Martin Hemmings, two of her closest collaborators /

Peter Dench (The Sunday Times)

– Your newspaper is now a more profitable medium than the tabloid 'The Sun'.
– We were early adopters of a paywall, so we created a new revenue stream when we were starting to lose print advertising. The difficulty for 'The Sun' is the type of content that makes it famous. There's a lot of it for free on gossip and celebrity websites and people aren't willing to pay for it. For the other, yes.
– How can the relationship of trust with the reader be strengthened?
– Trust is our most valuable asset. So if we make a mistake, we fix it, and if there's a serious mistake, a really big problem, we post a note. We are not defensive and always contact readers who complain. I want you to tell me. There are many reasons why the British press has a very bad reputation. It is up to us to persuade people that they can trust us.
– Do you think the value of independent media is appreciated?
- Not enough. It's a problem for people who work in the media. And I don't know what the solution is. As a society we do not defend this issue as they do in the United States, where they are obsessed. It seems that we take it for granted and it is not.
– Is the polarization generated by Brexit a good opportunity for quality journalism?
– Yes, I think there is an opportunity for 'The Times' and 'The Sunday Times' because newspapers are very polarized at the moment. Most Britons are not in extremes. They just want to know what's going on and get a rough idea of ​​the issues so they can make a decision. There is a real opportunity to occupy that space.
A window to Journalism through interviews with references in the trade