Emilio Morenatti: "There is a lot of pain without photographing from the first months of the pandemic"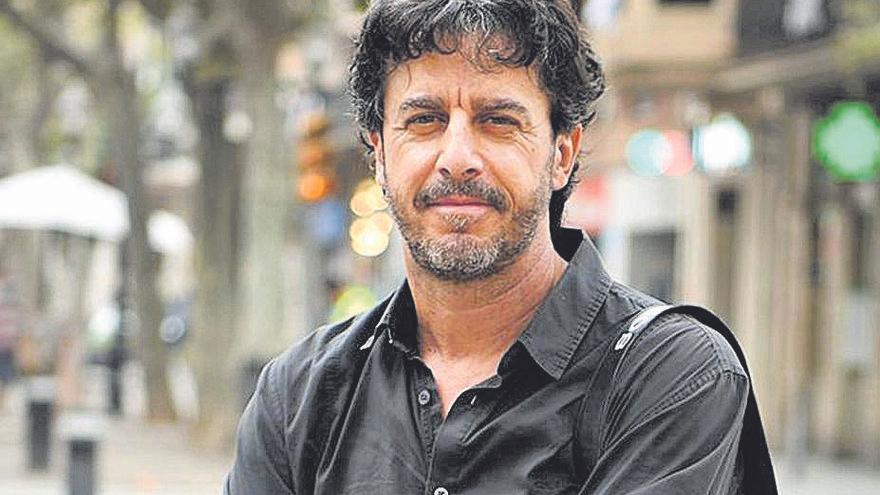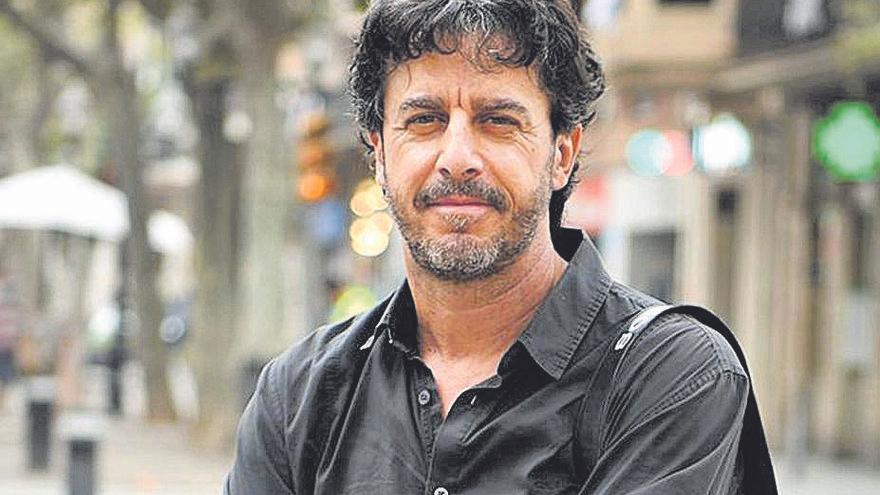 The Associated Press head of Photography in Spain and Portugal will participate telematically tomorrow in 'Cifrandemia. A more human communication ', an activity parallel to the ODSessions cycle of the University of Murcia that seeks to reflect on the need for the media to report in a more social way in these times of pandemic. His photos from Barcelona have been around the world precisely because of that, because of the humanity they convey.
– Was it difficult to work during confinement?
-It was exciting to work on the street. We were alone in a bleak scene. I focused first on the issue of the homeless, who were the only ones on the street. Another thing was to access public buildings, ICUs or cemeteries: they put impediments.
-Why was it so difficult at first to obtain images of the victims of the pandemic?
–There was an informational lock, they tried to get us not to take certain photos. Everyone was overwhelmed and our requests were not taken into account.
-What photos did you want to avoid?
-The social alarm which occurred when the ICUs were bursting and there were people in the corridors of the hospitals in Barcelona, ​​for example. You don't want to teach what doesn't work well.
-Many people reject harsh images in journalism, such as those of funeral home workers removing lifeless bodies.
-I intend to make those images, precisely. There are many ways to show suffering. I do journalism and do not pay attention to the comments that my photographs provoke.
-But public opinion seems increasingly sensitive.
-I think it has always been like that, the only thing that happens this time is that the tragedy is happening at home. It is normal for people to become defensive and refuse to see their own dead. It is questioned if it is necessary and, what surprises me the most, many do not even believe it. That's where denialism comes in.
-He was involved in a controversy over an image of crowds on a beach.
-I used the equipment I normally use. It is what there was. People, when they are involved in a situation, deny it.
-He published a very curious image during the Barcelona riots: dozens of people photographing a single young man throwing a stone on a shop window. Sign of the times?
-I come from a classic journalism and I have to adapt to new models. Before I shared the stage with five photographers and now I have to make room for a hundred. Of them, 80% work for something other than the media and there are daunting images like that of many people with their mobiles immortalizing the moment for your social networks or for your 'likes'.
-He has also captured many kisses amid the chaos. Do you have to be very patient to find them?
-No, what's up. I am constantly looking, focused on what is happening, something catches my attention and I photograph it. I'm not looking for anything twisted. Sometimes I go out into the street without knowing where to put my hand and the street itself inspires me. It works like this.
-Do you prefer calm or action to work?
-I change the chip to the extent that it is necessary to cover one thing or another. The most difficult thing is to portray everyday life, but when I feel most useful is when I can photograph powerful things.
-The photo that has cost him the most work to take out of the pandemic.
-Each photo is a challenge. The ones that hurt the most are the ones that haven't been removed, like the Crystal Palace morgue. He keeps the book with the blank pages. There is a lot of pain without photographing and that causes me frustration.
-Your profession has been badly punished in recent years. Will better times come?
-We are getting worse because the image has been democratized and that has made everything cheaper. Anyway, I am optimistic and I think that people are going to demand quality. The same is happening with written journalism. Readers wanted it all for free and now it is paying off. Quality costs.