Emilio Gutiérrez Caba: «By the vocal planes I try to give a variety of images to the poems»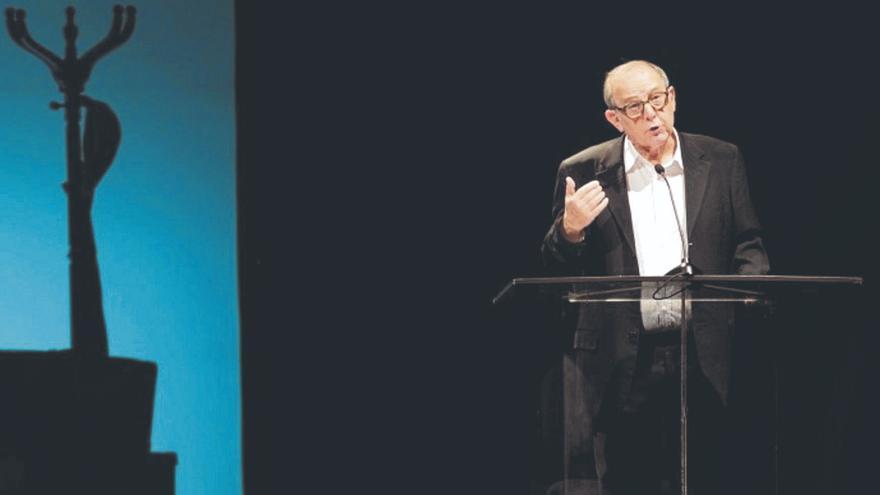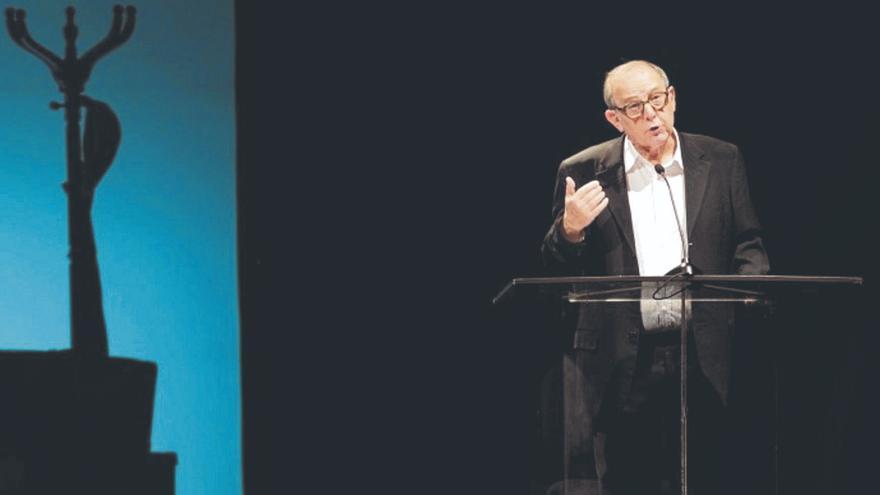 Coplas del alma is not a theatrical piece but a set of great Spanish poems, from the 16th century to today. Who is the author of the selection?
The selection of poems, songs that make up Coplas del alma, as it was made between Luis Santana, our baritone and myself. Naturally, because I contributed one of the poems, the one corresponding to a scene from The Punishment Without Vengeance, by Lope de Vega.
The common denominator of the poems is love, both human and mystical. To begin with, the title is Saint John of the Cross. Which of those spheres best fits the show?
I think the show fits both human and mystical poetry. I would be more inclined in that it has a human theme component rather than a mystical theme, because I want to remember that there are two poems by Saint John of the Cross and, well, those of the other authors there are a few more. Therefore, I would lean more towards the human aspect of love, right?
Have they come together on a common thread, or based solely on the quality of the poems?
No, the common thread of poems and songs is random. It begins almost with anonymous and continues later, let's say, making a small summary, passionate about verses, because we go from Miguel Hernández to Federico García Lorca or Rafael de León or even to Antonio Machado in a totally random way. They do not have a common common thread, let's say they are loose poems and loose songs that form a whole, a homogeneous block in which the theme of these Coplas del alma can really be appreciated.
A great theater and film actor, like you, what do you do to give tension and win the listening in a poetic recital?
I think that with respect to what one has to do in a recital of these characteristics is that there is obviously a statism that, on stage, in a play, does not exist. I have tried through the vocal planes, to give him that variety of images that each of the poems by these excellent authors suggests to us. I believe that the strength in a recital of poems is precisely in the intention and in how they are said in the texts of those poets.
Between the love of San Juan de la Cruz and that of Miguel Hernández there is a very great distance: for one he is his God and for the other his wife. Does your vocal and expressive register change when you recite them?
Regarding the change that must be made between the poems of Miguel Hernández and those of San Juan de la Cruz, without a doubt, while some are absolutely mystical, absolutely religious, those of Miguel Hernández, indeed, speak not only of his wife Josefina , but also of her son and the hardships they were going through. Therefore, the tones are totally different. It is true that in San Juan de la Cruz the mystical tone rises a little, while in Miguel Hernández we stay a little closer to the ground, a little more stony, a little more full of those edges that make up human life, no?
The pianist José Manuel Cuenca, who illustrates the session in parallel with the recited voice, does he play pieces related to the poems or does he improvise at will?
These are pieces related to the poems or anticipating the related musical theme that the poem will follow.
Will the baritone Luis Santana, who will sing songs from different eras, provide a counterpoint to the declaimed voice, or will he make his own selection?
Of course the selection of songs, made by Luis Santana himself, acts as a counterpoint to the selection of poems in the sense of creating an organic and enveloping path for the public, sometimes with musical pieces by the same author, as in the case of Federico García Lorca or lyrics by the same poets in the form of music as with some compositions by Joan Manuel Serrat with lyrics by Antonio Machado.
His voice, Emilio, has always shown great wealth of expressive resources and great versatility in the gestural incorporation of theatrical characters. Are they applicable to a static recitation?
As evidenced in a previous question, that static component in the theater does not exist and I have tried in this recital to complement with small gestures and movements what is mainly a work of vocal planes.
A show like this seems conceived in the home solitude of the pandemic, with closed theaters and auditoriums. Is that so?
Not really. It is a formula that unites different artistic disciplines, in this case poetry, with operatic arias and popular songs interpreted by the baritone Luis Santana in the lyrical style (a discipline called in the Anglo-Saxon world of Arts songs). It has been a formula and a collaboration that began at the beginning of 2019, but which, of course, can be effectively adapted to the times that we have had to live.