Emilio Gómez Muñoz dies – The Province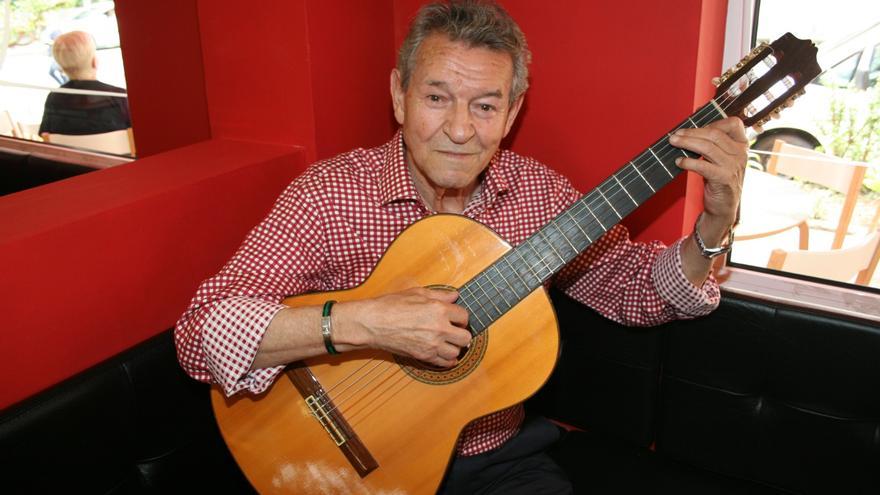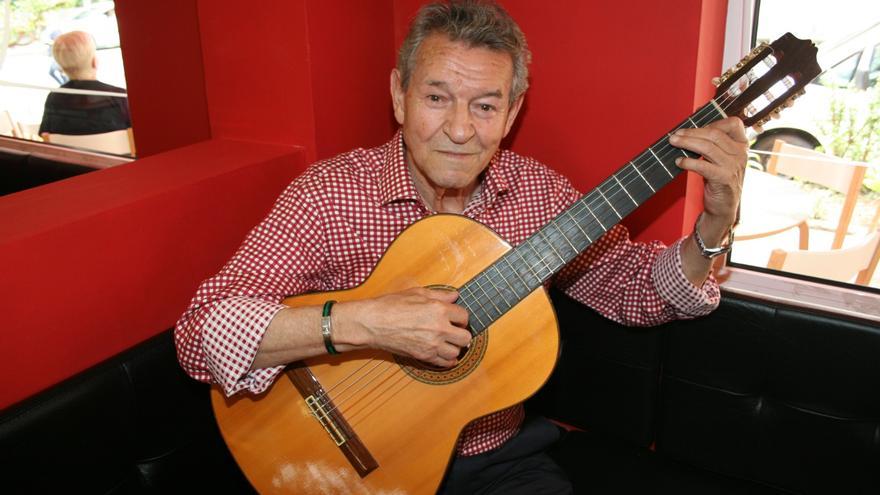 Emilio Gómez was a good student, more like letters and drawing because he is they went through mathematics. He completed his Baccalaureate studies at Corazón de María (today Claret) and later began his studies in Law at the University of La Laguna, conditioned by his father's opinion: I started Law by pleasing my father only …; and, as he himself also says, fortunately I did not finish it, I honestly did not have a vocation for law … Without a doubt, the legal profession lost a 4th year law student, a future lawyer, but the Canary Islands won an artist.
On July 25, 1969, Emilio Gómez married Carolina Perdomo, his girlfriend lifelong, the girl who lived on the same Sargento Llagas street where he also grew up, as did one of his great friends and travel companions, the well-known Maso Moreno. From his marriage to Carolina, his two children were born, Emilio and Carolina, as he says: they did not complicate much to find a name.
Emilio Gómez, despite being an artist, also practiced and was a fan of other disciplines such as soccer. He played the ball well, he commented to his relatives. He was extreme left, and belonged to Salamanca, a adhered team, as it was called at the time. Gómez recognized the help that Miguel Noda gave him, and his first coach Chano Jordán. Later, he would sign for the Rehoyano and the Craftsman of 1ª Regional. He was even called by Luis Valle, coach of UD Las Palmas to do a test but his nerves betrayed him and he failed to stand out in the yellow team.
The drawing was another artistic and professional discipline of the versatile Emilio Gómez. His natural qualities for the gift of drawing were professionally directed on one of his tours in Guatemala, in Central America, with a North American franchise, Mac & Eriksson, where he learned all the secrets of this art. This professional experience, of just one year, meant that he left behind a contract as a musician in the USA (Las Vegas), Mexico with Mary Sánchez and Los Bandama.
But his great love was music. His musical qualities were innate, unable to pin down his first musical memories. His mother pointed out, in his day, that from a very young age he had a fondness for music and it is she herself who supports that artistic concern of her son Emilio when she sees his interest in music and the singers of the films of the time: Jorge Negrete, Trío Calaveras, Los Panchos. Together with Maso Moreno and another colleague, Sinforiano Martín, they formed the Trio Quarries. The famous programs on Radio Las Palmas begin with this group, that they were the only stimulus that led us to rehearse for hours and hours to get 3 or 4 songs out.
Later he was also part of the Bandama set, together with Maso Moreno, Pepe Barroso and Reinaldo Sánchez, brother of Mary Sánchez, and it is at that time that Federico Fabelo promotes the historical musical formation of Mary Sánchez and Los Bandama, where he works as the lead guitarist and arranger. After leaving the group in 63, Emilio Gómez began a new stage with another musical formation, The Guanches, along with Claudio Montesdeoca, Manolo Quintero and Agustín Trujillo.
As a consequence of his extensive cultural career, Emilio Gómez was the first President of the Canarian Puppy Order. Later, in the years 78-79, and also with Nanino Díaz Cutillas, as Coordinator, he was part of the first Folklore School of the Canary Islands, the well-known Canarian Institute of Ethnography and Folklore.
Emilio also taught his friends by writing the lyrics of the songs, the chords of the boleros. In the syllable where the melody changed, I would put the chord of the note and then I would draw the chords with the points for him to step on the guitar. .
On The province For so many years, Emilio Gómez compiled songs in various books and edited them under the following titles: 80 Canarian Songs for timple and guitar, 80 Latin Songs for timple and guitar, 300 chords for guitar and timple, SuperLatino (Guitar, Timple and Requinto Songbook) Vol. I and II; From continent to continent, Musical History of Los Panchos Y A century of boleros. His relationship with Editorial Prensa Canaria lasted for years, Emilio Gómez carried out his successful program Canarian Party, at the headquarters of said entity in Las Palmas de Gran Canaria, every Friday.
Another of the many and successful facets of our Emilio Gómez is that of composer and lyricist. Without a doubt, Emilio feels more musician than poet. He usually composes by inspiration (I come up with beautiful music and then a lyrics, that I'm letting her sleep), until he does the whole song, although sometimes he comes up with nice lyrics and has to compose the music later. This is how Emilio composed one of his most popular songs, "Viva la Fiesta Mayor", which he wrote in Miami, on one of his trips with Mary Sánchez and Los Bandama, as he reminds us: I was going down the street and I came up with the chorus and then the next day the verses.