Emilio Aragón, on a reunion of 'Family Doctor': "It's a very complicated idea to do"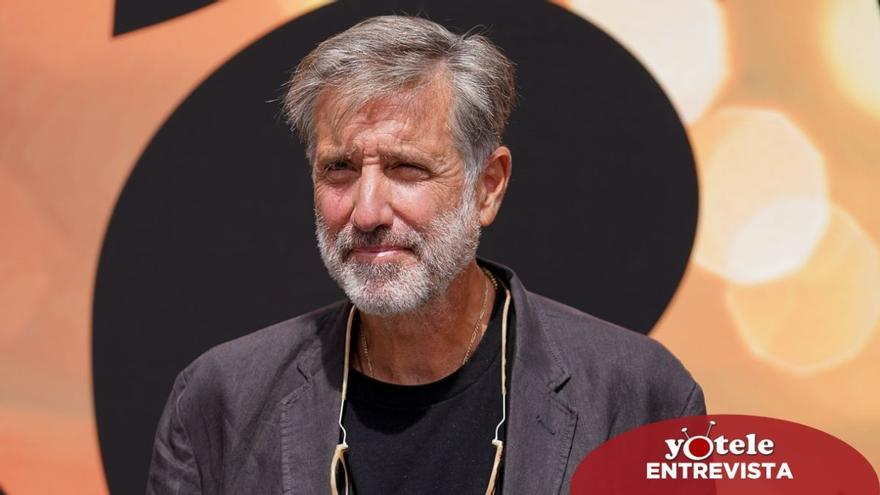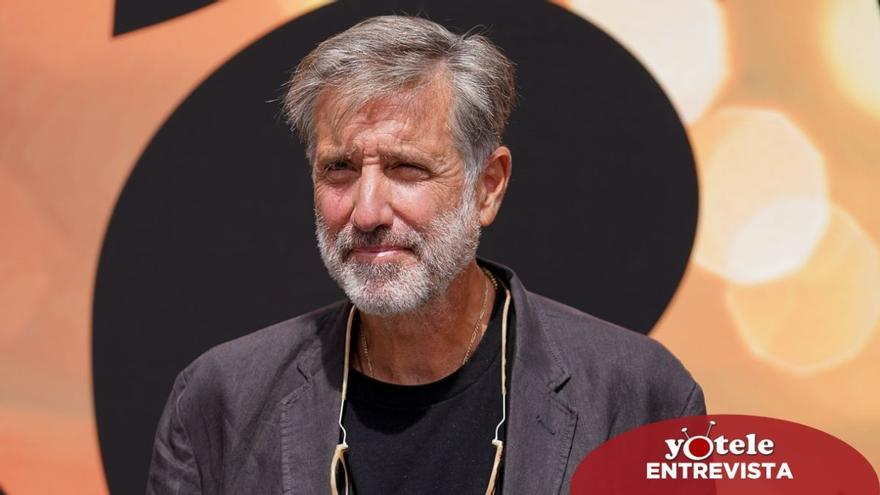 Movistar + starts the season with the new deliveries of 'BSO', the program presented by Emilio Aragón that returns this Wednesday, July 15. In these new episodes, Antonio Banderas, Alaska, Dani Rovira and Lolita Flores They will be the famous people who will review their professional and personal careers to the rhythm of the songs that have marked them the most. Within the framework of the FesTVal, YOTELE talks with Emilio Aragón about the new season of 'BSO' on Movistar +, among other things as a hypothetical reunion of 'Family doctor'.
-Did you have the idea 'BSO already thought of or did you accept it when it was proposed to you?
I had thought about it a few times, but that weekend (when he made the decision), I rummaged through my mixed bag and knew that this thread was the one to pull. In addition, we have all played to guess the songs from the TV commercials or to say that it reminds us of a specific song. We all have music that serves as our soundtrack. Also, I think it was something very easy to understand from the first moment. Then, if you are also a music lover and you like to listen to music and artists live ... Listening to María José Llergo sing 'La nana del Caballo Blanco' by Camaron can only be done on 'BSO' because it is not in her repertoire, nor is it he thinks to sing.
-How many times have you said no to proposals to resubmit before accepting 'BSO'?
-Many, but it was normal. The comment in my close circle was that this was temporary, but I had to make that determination because if I could not write, direct ... So, when you see that you can reconcile things, it is very difficult to get out of that wheel because old people come to you memories of the hours on set. There were many attempts, but it has been in a pandemic. I believe that we have all reflected on the future and, in that existential thing, I realized that at home they were right. Why am I not going to do the program and then go back to other things? No problem. I open a parenthesis in my life and then I will continue writing.
-But that parenthesis, do you plan to close it or do you consider lengthening it a little more since you have opened it?
-Well, I'm not going to say that I won't drink that water, but if I do something, it would be to make more deliveries of 'OST'. Yes, I would like to continue with the fiction projects that I had. There is a musical comedy that I have a lot of things on the table about, there is a Christmas show about my father that will premiere on November 12 ... There are a number of things I can do if I have time.
-Will there be emotional moments in these new installments?
-There are several moments that are very beautiful. There is a performance by Dani Rovira singing 'A full lung' because it reminds him of his father ... I admit that a lump got in my throat when I was singing it because he had told me the story. There are also moments with Lolita in which she tells me a story about her brother Antonio and it is impossible not to get emotional. There are things that we have edited because we have not wanted to go into those moments, but still you see that the person has spoken sincerely and openly.
-If Fernando Jerez (entertainment director of Movistar + until June) had called you to offer you something different from 'BSO', would you also have said no?
-Well of course. One of the keys for me to say yes to 'BSO' was for him to tell me 'whatever you want'. I am absolutely grateful for the freedom to be able to do because I have done what I have wanted. That is very important because there have been many years in this profession. We all know how complicated it is to gain a share point and the pulses that there are every day and it was clear to me that the only place that could make a format of this type was Movistar +. I can't do this anywhere else.
As in fiction, Movistar + is opening the door to another type of entertainment and they have been wanting to do alternative things in the world of music for a while. If they say yes to this idea, and above all I say no, it would be to kill me.
-Now that the first 'BSO' programs have come out, do they ask you to appear on the program?
-Now it is easier knowing what the program is like, although this first season it was also easier because, for example, with Antonio Banderas I had already spoken before that we had to do together. With Lolita we told each other that we no longer called each other. This has been the pretext to be able to see us. I would invite people I admire. Hats off to all who have come. I would love to open the fan and invite an Antonio López or a Mario Vargas Llosa. It doesn't have to be singers, actors, or stand-ups. I think 'BSO' can give a lot of people a game because you can expect Dani Rovira to sing, but not Mario Vargas Llosa ... Maybe there are hidden personalities there.
At the moment, I can only talk about these eight installments, of which I am very happy. Also, talking to the guests after the broadcast about what they felt is very nice.
-You said in the presentation that you had 10 years left in active television. Have you already calculated the time of withdrawal?
-No, but I thought that at 73 I would still have bellows, but not as much as the one I have now. But come on, I think that 8 or 10 years I can stay because the problem in this profession is demand and time. It seemed like I was joking about it, but it took a long time to unzip when we finished recording this season, but I still have it.
-In these moments, we live in a moment in which nostalgia is very present on television. In fact, you can hear many people asking, among things, for 'The Great Game of the Goose' to return or for a reunion of 'Family Doctor'. What do you think about it?
A priori, I think that everything has its moment. Then yes, certain revivals or reunions are beautiful, such as, for example, 'Friends: the reunion', which was quite an event. His followers liked the idea of ​​knowing anecdotes from the series. They have told me on several occasions to do it with 'Family doctor', but it is not in my hands. And then, in addition, these ideas are very complicated to carry out. Many people have to agree, in addition to the fact that the rights are held by a chain and there are actors that are scattered in many places.
-But, do you think a 'VIP night' or 'The great game of the goose' would work on television today?
-Yes. I think the question is not what is done, but how. If it is well done and you find the key ... In addition, historically, this not only applies only to television, but it can also be transferred to gastronomy or any other field. Suddenly someone says that nobody likes donuts with tomato sauce and suddenly someone else makes this recipe, they start eating it and may think about selling them.
I'm sure a lot of people have seen a movie or a show and said they had that idea. It has happened to me. I saw the movie 'Yesterday' and I had the same idea but with classics, but of course whoever hits first hits twice.
-Regarding the tribute you are preparing for Miliki (her father), can you tell us any details about this project?
-Two years ago, two boys of this new generation who are experimenting in the world of the circus chased me and offered me to direct a show. It was a very nice experience and, then, they asked me to make a second one dedicated to my father, which will be released on November 12th. Right now we are in full swing with her.
-What do you think that today's children continue to grow up with Miliky's songs?
-I'm excited. The other day I was with a friend from Bilbao. He was with his granddaughter and he had one of his songs on. If my father were here, he would be moved by the fact that they continue to sing the songs that they made popular and that transcend. They are no longer only childish, but are also sung in the exaltation of friendship or at a wedding. They already go further. They are already part of our DNA. The other day, a boy told me that the only connection he has with his mother with Alzheimer's is singing 'Hello Don Pepito'.
There are people who are betting on renewing it. It all started more than 20 years ago with Cirque du Soleil. Now, just as there are boys who enter the world of the baroque within classical music, this also happens with the circus. There are young people who are experiencing other alternative things in the world of the circus.