Emilia Clarke improvised a Valyrian monologue of Daenerys in 'Game of Thrones'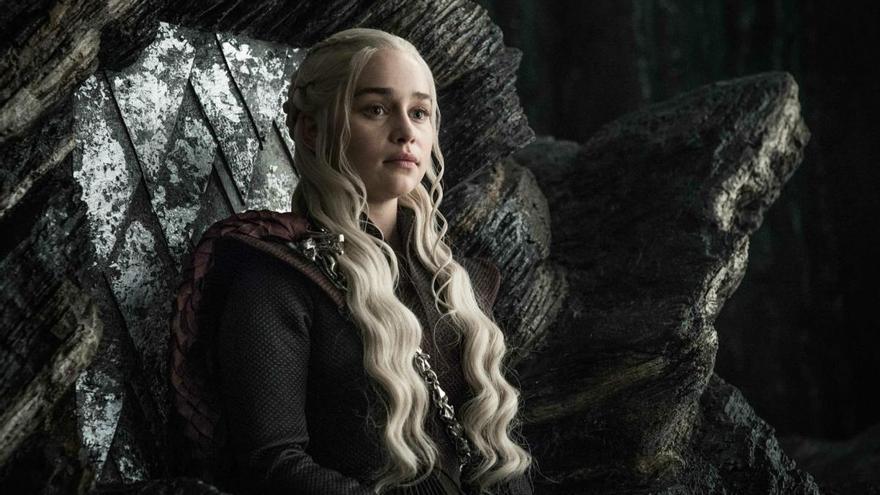 Emilia clarke is the protagonist of a new anecdote of his passage through 'Game of Thrones'that has come to light. Jeremy Podeswa, director of several chapters of the series, has revealed that during the filming of season 5 the actress improvised an extensive monologue in valyrian that can be heard in a key scene from fiction. As Podeswa reveals to EW, this speech takes place in the scene where Daenerys orders the execution of one of Meereen's three nobles for having conspired against her. During the first few takes, the sequence was shot as originally written, with Daenerys speaking in English.
"So showrunners David Benioff and Dan Weiss came in, they were watching the scene that was being shot, and they said, 'Wouldn't it be great if the scene was in Valyrian?'" He revealed. The director thought it might work, but normally Valyrian or Dothraki dialogue was written with months in advance by the series' linguist, David Peterson. Additionally, actors tend to spend more time memorizing and practicing any dialogue when it is in fictional language. "Usually there is a lot of preparation for that kind of thing, but she did a pretty long monologue before burning the guy," Podeswa said. Emilia Clarke improvised this Valyrian monologue of Daenerys in Game of Thrones
"I went up to Emilia and said, 'I know this is a very important question, but do you think you could find a way to do this in valyrian? '. She said, 'Yeah sure, I think I can do it.' And I was like: 'Really?' Then he went off and improvised things that Daenerys had said in the past that made sense. Came back in 10 minutes and had the whole monologue", he recounted.