Emery confirms Newcastle's interest: "I didn't say no"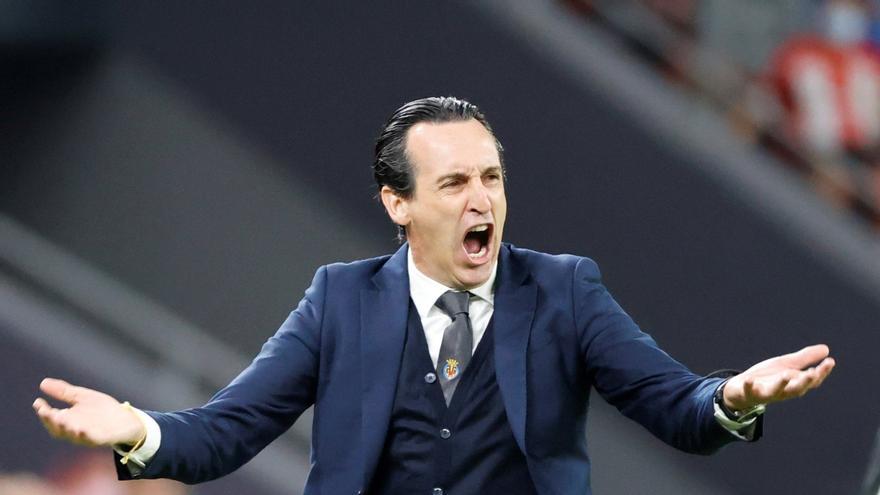 The coach of the Villarreal, Unai emery, left the door open to sign for Newcastle after the victory of his team this Tuesday against Young Boys (2-0), on the fourth day of the group stage of the Champions, by ensuring that it is kept to "expectation" and ensuring that interest exists, still not specified in offer, which has not been rejected.
"The only thing certain is that I have tried to get away from all the noise. They have transmitted an interest to me, but I have been all day thinking about the game. I have no more news, There is no offer and if it occurs it would have to be via the club and personally. "I am very focused on Villarreal and very happy, there is nothing to say that I am leaving," said the Basque coach in statements to Movistar.
However, when asked about a hypothetical offer in the next few days, Emery was not clear. "Given this hypothesis, I have nothing more to say than the only thing I would do would be to talk about it with Fernando Roig, with the squad and with the club. But I can't say anything else because it's an interest. If I made a decision, I could go in any direction if certain requirements are met, "he added." I am waiting for what may happen and from that interest, of course, I I didn't say no. I am counting on the club to assess that option if there was one and I would share it with them because of the respect I have for them and because I am very grateful to Villarreal, "said Emery.
"I cannot say anything else, nor analyze how Newcastle is doing, my dedication is where I am and Villarreal is. We have spoken (with the board) naturally about the noise that has been produced. The first one who feels uncomfortable is me and I have tried to isolate myself to focus on the match. They have conveyed that interest to me but there have been no further steps. All I have to do is keep thinking about Villarreal, "he settled.
In relation to the victory against Young Boys, the Hondarribia man was "very satisfied" by the game of his players. "This game it gave us a stability that we needed settle it. I am satisfied and I also believe that it will help us to strengthen our confidence a little, the doubts are leaving and now we are consolidating for this victory, "Emery analyzed.
"It is true that this game does not give us points for The league, but yes forces. We have to become strong in our stadium from Sunday against him Getafe. We can reaffirm ourselves and as we have seen today we have options to be among the first of the Champions. That has to strengthen us also for LaLiga, "he said.
On his rival he had words of praise. "We respect them there and here, they had won United and tied in Bergamo. Respect was ahead, they are a good team, well worked and we have deactivated them as we wanted in several phases: in the crossings on the wing, in the transitions and at the back. It was a tough, serious game, not so brilliant to play and control, but serious. The 2-0 demonstrates solidity and seriousness more than brilliance, "he concluded.