ELYELLA's playlist: an endless story to forget reality | Blog Miss Festivals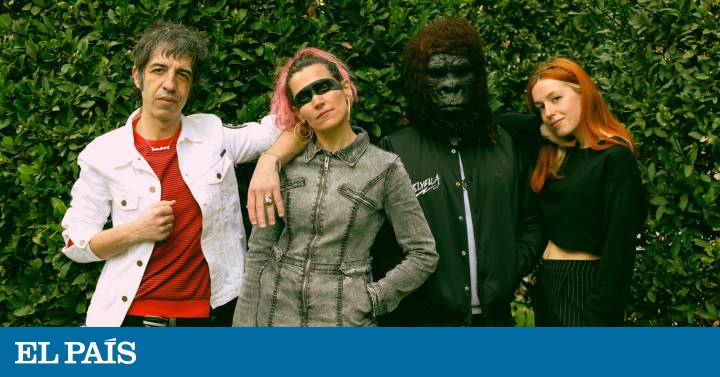 The year 2020 was a horrible year for music festivals. It was the first lunge of a pandemic that continues to postpone most of these events to an uncertain future that, perhaps in 2022, will experience something similar to normal again. This was confirmed this week by the organization of one of the reference events in our country, Primavera Sound, which for the second time in a row, has chosen to move the event to next year due to the uncertainty in major events and restrictions due to the coronavirus: "The 20th anniversary of deserves a party like the ones we are used to, and the global situation does not seem favorable to allow something like this to happen this summer. At least not so that we can live the full experience, "the statement said.
With this panorama, we cannot stop offering good music, even through Spotify. Therefore, one more year, we update the most festive playlist that exists, which has been feeding for 5 years HIS AND HERS for this blog, Miss Festivals. On this occasion, the authors of Dreams they propose a unique selection of songs, in which they also include their latest theme: The Endless Story. A song by the producer duo sung by Magüi from Ginebras and Marc Ros from Sidonie, in which, they say, the goal is to move to a distant space where we can close our eyes and wake up fighting for a better future. "It is a nod to the mythical film of the 80s that takes us to a place where we can forget reality for a few seconds to let ourselves be carried away by energy and good vibes."
With this dreamy spirit it expands again Feelings Never Dies Festival, Spotify's most festive song list. In it you will find stellar collaborations such as Carpenter Bru and Yann Ligner, Ginebras and ELYELLA, Jónsi and Robyn, Dorian and Pimp Flaco or INMIR and Amatria. The rest of the headliners chosen for this particular online festival are none other than Romy, Roosevelt, Royal Blood, Karavana, Anabel Lee, Wisemen Project, Warner Case, Rigoberta Bandini, C. Tangana, The Blaze and Bicep.