Elvis Presley died "due to bad genes" of maternal grandparents who were first cousins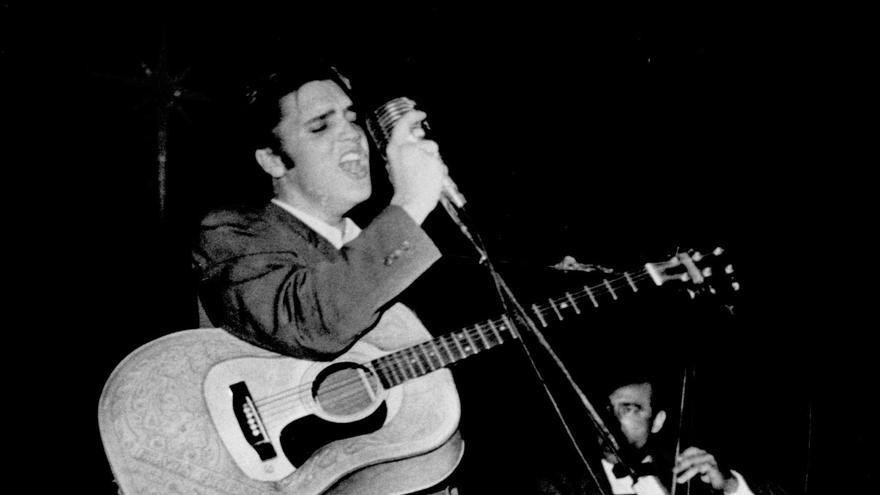 Faced with the general thesis that the health problems of Elvis presley were the effect of his drug addiction, the journalist and historian Sally Hoedel has just published a new biography in which she affirms that the rock and roll star he died at age 42 because he had "bad genes", as a result of the consanguinity between his maternal grandparents, who were first cousins.
Thus, in his book "Elvis: destined to die young"("Elvis: destined to die young", in Spanish), considers that the singer's affections, beyond the excesses to which fame tends, could have come from his maternal grandparents, who had several children despite being first cousins.
It also points out that many family members on his mother's side died prematurely, at age 42, including three of his uncles.
In fact, both the artist and his mother, Gladys, who also died young, at age 46, "had a similar four-year period of degenerative health, and that is important, because she did not take the same medication as him." affirms the biographer through the British medium specialized in music NME.
At the same time, he adds that the music star suffered from diseases in nine of the eleven body systems and that part of his body was damaged from the moment he was born.
"Elvis was a sick man who hid much of his weakness to fill concert halls and provide for his family. By examining his flaws and health problems, perhaps we can begin to see his humanity again," said the journalist and historian Sally Hoedel to The Observer newspaper.
August 16 will mark the 44th anniversary of Presley's death, but even today the circumstances surrounding his death are not entirely clear.
"Elvis is seen as less or more than human, as an image, and has been reduced to this rock and roll guy who died in his bathroom from taking too many pills," he adds.
Hoedel thinks that Presley was not a drug addict as history has painted him, but rather that he sought to escape from reality; someone struggling to survive after living in extreme poverty.
"Elvis's story is seen as one of destruction, but it is a struggle for survival, through poverty and then health problems. It was difficult being Elvis, no one had had such a fame before, and no one I could do it for him. He tried to function within his reality, "he says.
That is why the historian and writer trust this book to change society's distorted image of the iconic figure. "Elvis changed our universe culturally like no one ever did before and deserves to be treated as a historical figurelike Henry Ford or Thomas Edison ", he concludes.