Elvira Sastre says 'Goodbye to the cold' in her new book: "It has been a process of recovery"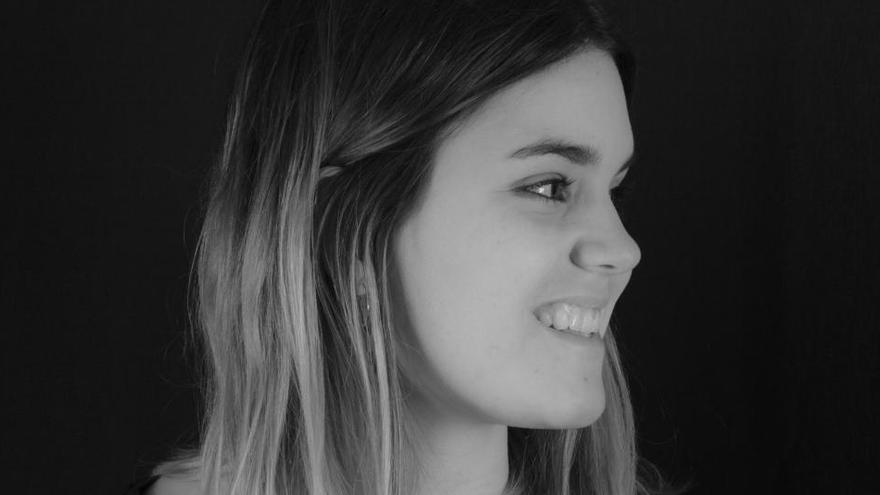 The Segovian Elvira Tailor (1992) returns to bookstores this Wednesday to say 'Goodbye to the cold', a new collection of poems that brings together "a good handful" of verses from the last four years in which the author has experienced a process of "recognition and recovery".
In almost a hundred pages published under the Visor publishing house, this new book sponsored by Benjamín Prado recalls a whole stage in the life of Sastre, who, initially, opted to baptize the project 'The reason for the regrets'.
"It turns out that I had much more light than I thought … The titles are difficult for me unless I am clear from the beginning and, in this case, as it is a book with poems written over four years there was no concept that could solve everything ", the poet has recognized in an interview with Europa Press.
It was precisely during a conversation with Benjamín Prado -who considers this latest release "a step forward" in Sastre's work– when the twist that would finally give the new creature its title emerged. As the author herself explained, 'Goodbye to the cold' "responds to that need to say to what freezes us or leaves us blocked, that does not allow us to move or advance".
"In these four years I have lived a process of recovery and recognition of myself. Now i'm in another moment and these poems summarize a stage ", Elvira Sastre has confessed. In addition, she has pointed out that this publication also represents a" contrast "with the" total drama "of 'The loneliness of a body accustomed to the wound':" They are two books that can be read as first and second part ".
Between them, he says, "a lot has happened" and I needed to call things by their names: "In love and heartbreak poems there is a tone of resentment or anger in which I had never dared to write. "A tone that is evident, above all, in the verses that make up the first part of the book, in which, between 'Memories and forgetfuls',' The melancholy 'or' The cry That it will be a sigh ', Sastre recalls that' Sadness is a bird that nobody cares for 'but also that the road, although sometimes you look back, always goes forward.
On this journey, 'Adiós al silencio' makes its second stop in the face of death and absences, while the third, of a more diverse nature, involves a "relief at the social and political level."And is that, aware that he has in his possession "a loudspeaker that can sound louder" he advocates using it to denounce "causes that no one with two fingers in the forehead will find it wrong." Experience is a degree and Sastre, over time, has learned to find a balance between what he echoes and what he keeps to himself.
"The world changes with our example and not with our opinion," recalls Sastre, a maxim from which he manages his social networks, knowing the power of his message, but also of his responsibility.
In this sense, consider that poetry "usually helps to improve" since the educational system lacks that help for the management of emotions. "Sentimental education should be a compulsory subject and poetry is a perfect tool to understand what happens to us," he said.
In addition, in line with this statement, he has advocated "redefining" the concept of compulsory reading because "there are hundreds of thousands of books and reading is not related to anything mandatory". His experience, he pointed out, is that it is all part of the initiatives of teachers who" fight "to bring contemporary authors closer to their students. Hence, he added," the way can be paved for the classics, because you cannot start to read poetry by Garcilaso ".
In this process, he considers that social networks, in front of those who demonize them and beyond the culture of the image, are a sea of ​​styles that brings endless literary styles to the shores of many young people in any of their forms.