ElPozo King will sponsor 'La Velada de Ibai'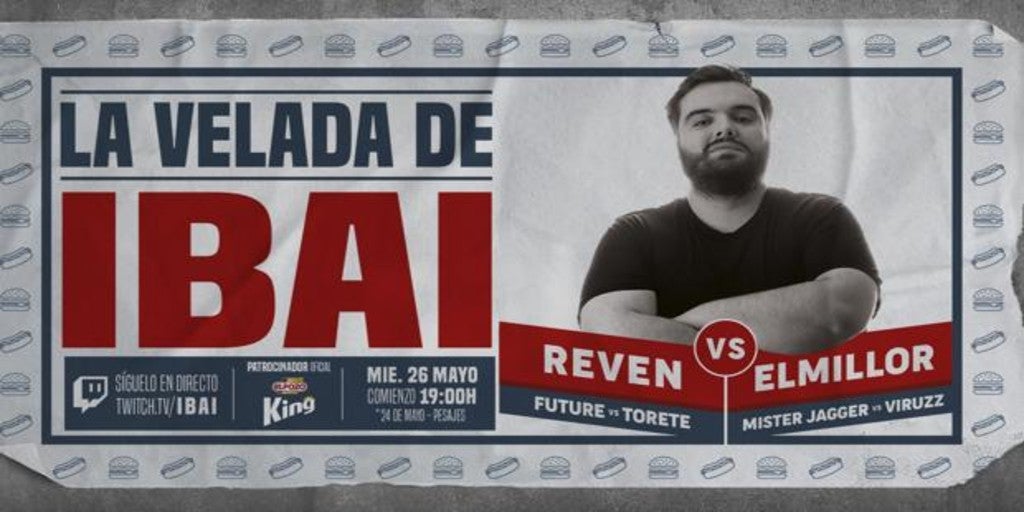 Updated:
Keep

ElPozo King will sponsor the first evening among influencers in Spain, organized by
Ibai Llanos and Reven, and which will be broadcast live on the Ibai's Twitch channel. This will be the largest event created by one of the best-known faces on the Internet, with more than six million followers on his social networks.
It will thus be present in this first great youtubers show, that will consist of three boxing matches between some of the most popular streamers of the moment and that will face in the main evening Reven and Elmillor, in addition to Bullfighter against Future, or Mister Jagger and Viruzz.
The boxing show organized by Ibai It will be held on May 26, at 7:00 p.m., and will also feature live performances by some top-level artists and many other surprises. Two days before, on May 24, the first actions for the event will begin, starting at 5:00 p.m., which can be followed live through the Ibai Twitch channel.
As sponsors of the event,
The Well Food will raffle among their profiles on social networks together with Reven, one of the most important influencers of the evening, two passes to attend this great meeting that will bring together some of the most prominent faces nationwide on these platforms in Barcelona.
ElPozo King It will also be present in all the publicity supports of the meeting and on the canvas of the ring. In addition, it will have a "King space" that those who follow the event in person will be able to enjoy.
Ibai Llanos It is one of the best known names on the internet. Spanish esports streamer and broadcaster, and
is a content creator on Twitch and Youtube.
Has been recognized as the best streamer in the world (according to the Esports Awards 2020) and has carried out several mass events, such as the one held on New Year's Eve with 'The chimes of Ibai ', which gathered 550,000 viewers, thus exceeding the audience of some national television networks.