Elon Musk sued for trying to sink the value of Twitter shares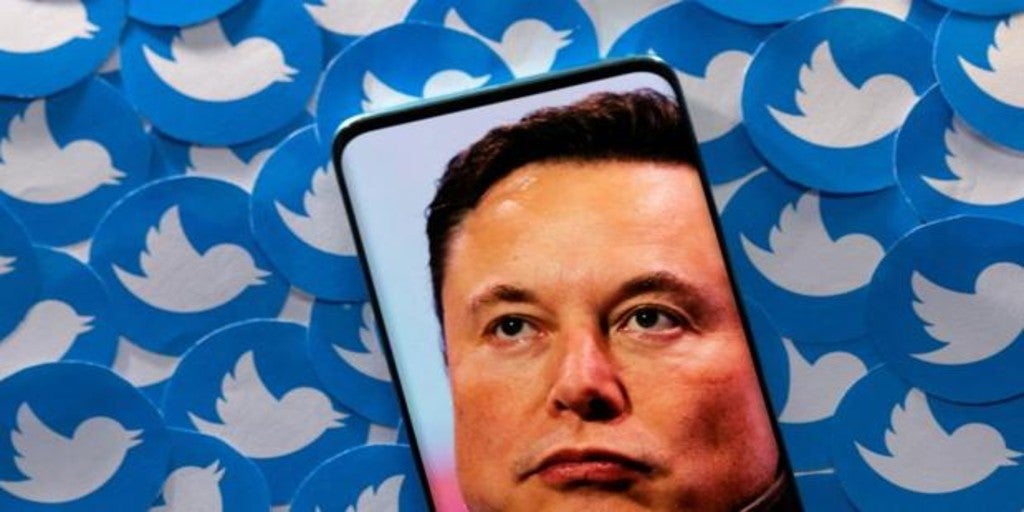 Rodrigo AlonsoCONTINUEMadrid Updated: 05/27/2022 12:29h
Save
Related news
A small group of Twitter shareholders has filed a class action lawsuit against Elon Musk in San Francisco federal district court accusing him of having manipulated the value of the social network's shares for his own benefit. The measure comes just a couple of weeks after the South African tycoon shared that he had made the decision to
"paralyze" the purchase of the platform until it proves that, effectively, only 5% of the accounts that swarm inside it are false or work as spam bots, as the site of the little bird affirms.
In the complaint, advanced by the American media '
TheVerge', the shareholders focus on Musk's conduct and statements regarding Twitter since last April 25, the day on which it was learned that the father of companies such as Tesla or SpaceX had reached an agreement for the purchase of the site disbursing , about,
€41 billion$54.20 per share.
As of today, as a result of the paralysis of the agreement, the price of the shares is stagnant at 39.5 dollars.
"Musk proceeded to make statements, tweets, and engage in conduct designed to cast doubt on the deal and substantially reduce the value of Twitter stock to gain leverage that Musk hoped to use to back out of the purchase or renegotiate the purchase price." , is sustained in the lawsuit.
The shareholders, in addition, point out that "Musk's conduct was and continues to be illegal, in violation of the California Corporations Code and contrary to the contractual terms that he agreed to in the deal." In this regard, it should be remembered that, in accordance with the shared purchase agreement with the United States Securities and Exchange Commission (SEC), at the time, the businessman
got engaged not to post messages that could "disparage the company or any of its representatives".
After the businessman announced his plans to halt the purchase of Twitter, the platform's shares fell to hover around $37. A much lower cost than Musk agreed to pay for full control of the social network.
Now, the tycoon himself could be trying to renegotiate the purchase price downwards, according to several US media. '
New York Times' collected on May 16 that the tycoon, at a conference held in Miami just a few days after announcing his intention to paralyze the purchase of the social network, that the review of the agreed price "is not out of the debate." In the event that, finally, the agreement does not materialize, the businessman may have to compensate the platform with a payment of 1,000 million dollars.
ABC has contacted Twitter to consult the company's position regarding the lawsuit filed by its shareholders. The social network affirms that it does not intend to make any statement in this regard.
View commentsTopics

Source link