Ellen DeGeneres will end her program in 2022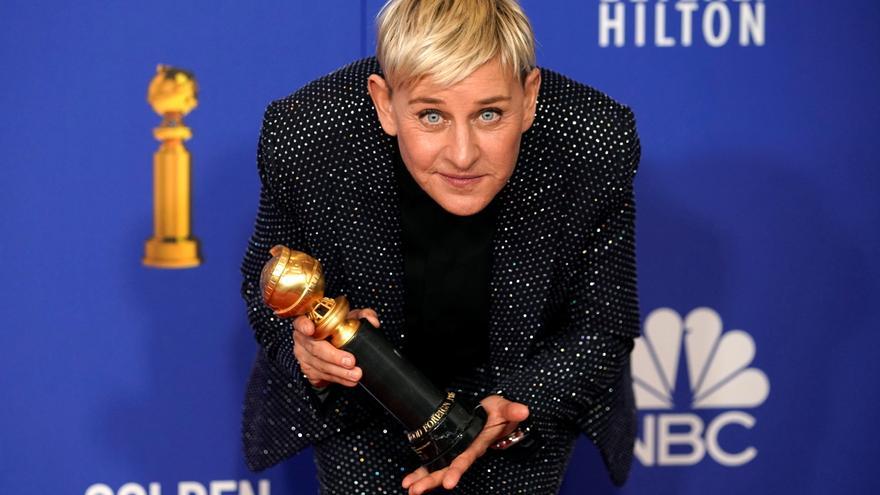 The comedian and presenter Ellen DeGeneres will stop presenting 'The Ellen DeGeneres Show' from 2022, since he decided not to renew the contract of the program that he had conducted since 2003.
In this way, one of the most popular formats of American television will end, whose influence reached the whole world thanks to its first-rate guests such as Penelope Cruz, Britney Spears and the president of USA, Joe biden. "When you're a creative person, you need to be constantly challenged, and as good as this show is and as fun as it is, no longer a challenge for me", explained the presenter to the newspaper 'The Hollywood Reporter'.
'The Ellen DeGeneres Show' has been on the air since 2003, has been Emmy nominated 171 times (with 61 statuettes earned) and currently concentrates an average of 2.5 million daily viewers, to which must be added those who follow its viral content on YouTube and other international platforms.
DeGeneres communicated the cancellation to his team on Tuesday, and on Thursday he will host Oprah Winfrey, his predecessor, to speak live about the decision.
The truth is that the format showed a decrease in audience since in 2019 several reports were made public that detailed a toxic work environment in the production of the show. After the digital newspaper 'BuzzFeed' published a report in which former employees of the program accused the team of "racism"and" toxic work culture, "DeGeneres's image was tainted and lost a million viewers.
Last summer, the presenter apologized to his team in a public letter. "On day one of our show, I told everyone at our first meeting that 'The Ellen DeGeneres Show' would be a place of happiness: no one would ever raise their voice, and everyone would be treated with respect," he wrote.
The comedian already wanted to end her contract in 2019, but she finally extended it until 2022. There will be no more extensions.