Elite attorneys at half price | Economy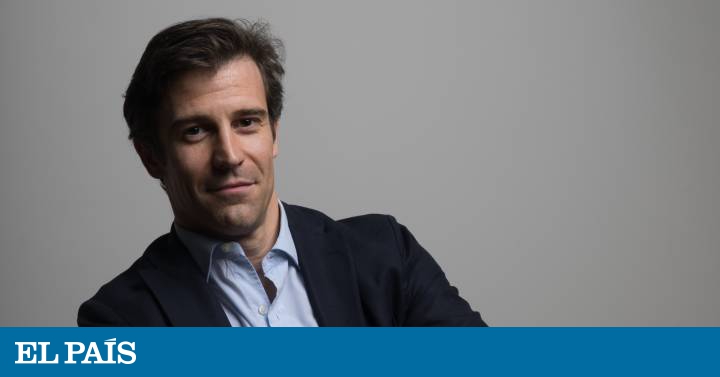 Last Tuesday, the legal firm Ambar, the Spanish brand of the American Axiom, announced the start of its operations in our country. The news goes beyond the landing of a new foreign law firm. Founded in 2000, with only two decades of life, Axiom already has 2,400 lawyers, presence in three continents (ten offices in the United States, two in Asia and four in Europe, not counting Madrid) and a turnover of over 300 million dollars (277 million euros). However, although it offers the same service as any large law firm - legal advice to large companies - it does so in a way that, according to Manuel Deó, CEO of Ambar, allows them to lower their bill "by approximately 50% "
Ambar's proposal is risky and even provocative. But nobody can say that Deó and his management team, composed of Rosa Espín, responsible for business generation, and Belén Bautista, director of human resources, do not know what they are talking about. The three come from the Spanish office of Latham & Watkins, the world's second largest billing office ($ 3,380 million in 2018). And, although they reject that their formula tries to question the big law firms, the truth is that their approach implicitly implies a deep criticism of the way in which they provide their services.
As described by Deó, the Ambar (and Axiom) model is based on three innovative elements. The first is the introduction of a strong technological component in all the firm's processes, automating everything that does not require human supervision, such as document analysis, contract preparation or project management. What in other sectors is already a reality; in law, no. And, as he points out, "the profession does not have a good relationship with technology."
The second is to adopt a business structure "that eliminates all the costs that the customer does not appreciate because they do not give added value." So, instead of traditional model of law firms, where the owners are partners "with large salaries", after Ambar there is a group of investors "with a long-term vocation and commercial and strategic vision".
And finally, according to its CEO, the firm "eliminates all incentives to inefficiency." What do you mean? That the billable time will not be your method of calculation, neither of the client's invoice nor of the lawyers' evaluation system. The detractors of this system, which still employ the majority of the offices, criticize that it rewards who is eternalized in a project and penalizes the one that is faster and more effective. A formula that also bothers the legal directors of companies because it prevents them from making a reliable forecast of the expenses of their department. Ambar undertakes that each matter has a closed billing and a specific duration.
"We provide certainty and control to our customers." But not only in the price, precise, also in which professional has assumed the order. "They will know with name and surname, not as with many large offices, that the company does not know who does the job." One of the great complaints of companies is that law firms try charge the billable hours at partner price of juniors or associates. "There will be no opacity," Deó agrees.
On demand
Another of the great novelties of the Axiom-Ambar model is that its lawyers work on demand. That is, they are hired for specific projects and their remuneration is linked to what is billed for them. This formula, says Deó, is the result of "a world increasingly oriented to performance by objectives and results". However, and although he assumes that not all professionals feel comfortable working like this, he does believe that there are many lawyers who want to stop spending 10 or 12 hours in their offices and be able to choose what matters they work on, how their time is organized and, Even control your pay. "The remuneration will be more fair, because it will correspond to the real value of your contribution, and higher than in traditional offices," says the executive. On the other hand, who does not want to work more than a few months a year, if he thinks he has already earned enough, he can do it. A freedom that, in the words of Deó, "falls in love with the lawyers we tell it to."
The conviction of the three managers contrasts with the skepticism with which the big law firms have welcomed the announcement. Nor do they worry, they say, that they are branded as a signature low cost "If we are efficient and offer a high quality service, we are not disgusted that we are known for our price," says Deó, who, in any case, admits that his model "will only succeed if we have the best lawyers." For now, he says, there are many who have already contacted them to start the selection process. Without giving names, but advances that they already have about twenty professionals with an average of 15 years of experience. Its objective, at the end of the year, is to approach fifty lawyers.
Beyond Spain, Ambar will also be the Axiom brand in Latin America. In the short and medium term, the firm has set four priority jurisdictions. The first is Mexico and, later, Colombia, Chile and Peru, countries that make up the Pacific Alliance and that stand out in the region for its stability and growth.
Despite offering legal advice, Axiom and Ambar do not define themselves as law firms, but as alternative legal service providers (ALSP). Under this umbrella are grouped those companies that offer a service that was traditionally entrusted to the offices, but which, at present, can be provided in another way. Some assume repetitive tasks with little added value, such as document management. Others sell technology to automate processes. And finally, there is a third group of law firms, in which Axiom-Ambar fits, in which the disruptive element (buzzword among legal sector gurus) is to adopt a new way of providing advice to clients .