Elisa Hernando, the businesswoman who helps to invest in art with an algorithm | Economy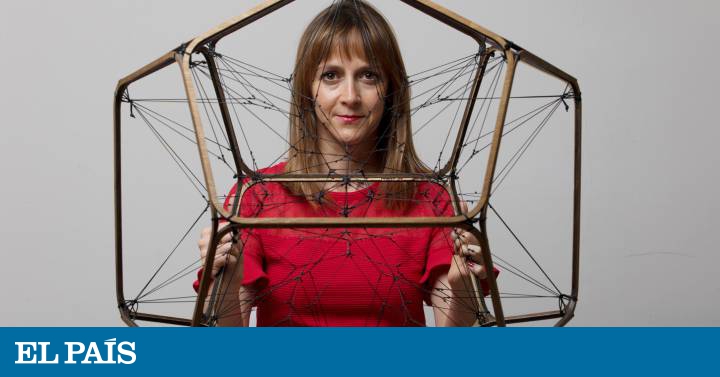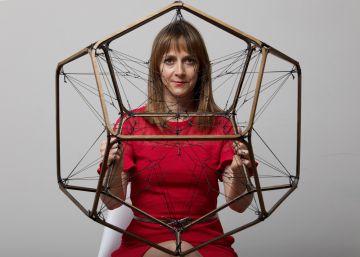 To Elisa Hernando Calero (Madrid, 1973) always liked art. When it was time to go to the University, at her home she was pushed to do "something safer, more practical and with more work future" —explains— and began studying Business Studies at the Autonomous University of Madrid. After the first year of his career, thanks to the push of his high school art teacher, he was encouraged to combine his economic studies with those of Art History. "I finished Business, I worked in banking, I specialized in finance and stock market and, after eight years, I also finished my degree in Art History. I completed my studies with a doctoral thesis on art valuation thanks to an econometric model ". From there, the professional leap: years of work in the direction of different galleries and finally in 2003, the launch of its first company.
Global Art is an international consultancy specialized in art collecting and cultural management projects for institutions, companies and individuals. "Work, price and quality", summarizes. Among others, its clients are the Idealista real estate portal, the Mapfre Foundation, Delfina Foundation, the Banco Santander Foundation, BBVA, ARCO, Uría Menéndez Abogados and the Instituto Cervantes.
However, Hernando, a small woman but with an energy and a passion for overflowing art, has not been satisfied. "Thanks to Global Art, we have created good collections, we have contributed to launch awards for young artists and I think that, through training, we are bringing art closer to people who used to see it as inaccessible. But I want more. I want art to not just be something of great heritage, of private banking clients. I would like it to go further. " On this idea, Elisa Hernando started a couple of years ago to go around a new project. In February of this year RedCollectors.com was officially born, a platform on-line independent to "buy art in another way", based on a unique algorithm, the result of the experience of more than 15 years advising in this market and the scientific research collected in his doctoral thesis. The objective is to provide advisory services to individuals, to make art accessible to any budget; in principle from 1,000 euros although, laughing, he acknowledges that "sometimes, if it is worth it, we skip it, just as we did a few weeks ago when we delivered a beautiful painting to a young man of twenty-three years old for 600 euros, the result of his first job".
RedCollectors.com uses something that in the world of investment is currently very fashionable: user profiles. Everything begins, after registering and obtaining access codes, with a simple test on tastes, aesthetic criteria, intention to buy art – "you can want to have, share, teach, just get excited or show an image; even a status "- and budget. From there, already with a personalized and private attention, a selection of works is offered, be it painting, sculpture, photography, etc.; meeting all of them, according to Hernando, the requirements of both artistic quality, origin as well as collated and validated prices.
"In general, I think people don't buy art to sell it but, of course, they like to see it is worth more. It is a future investment, 10 or 15 years; with, if done well, important possibilities of revaluation. And it is also a heritage that can be left to the next generations, "adds Hernando. In RedCollectors, the client does not pay commissions for this service – "we adjust the prices with the selling artists" – but it does so for others that are within their reach such as the valuation and valuation of works of art and digital management and inventory of collections with its software.
Investing in art is "without doubt, a risky option," says Hernando. But the official sales and performance figures speak of records and this despite robberies, fakes and business through the back door. In 2018, according to the World Artprice Report of the World Art Market, about 540,000 lots were sold, double that in 2000 and never seen since 1945. More than 15,500 million dollars (about 14,100 million euros) only in Auction sales – in the global market, operations approached $ 68 billion – driven by the American, Chinese, British, Italian and Japanese markets. According to the study of Hiscox Online Art Trade Report, the art market on-line between 2013 and 2017, it grew 280%, exceeding 4,000 million euros. By 2023, expectations are positive: experts are confident that it will approach $ 8.4 billion.
Regarding yields, and according to the latest Artprice report, in 2018 repeated sales (the same work is bought and resold the same year) had an average annual return that varied between 6.2% and 8.2%.
Elisa Hernando says that it is also possible to reach art through investment funds and that this practice comes from afar. At the beginning of the 20th century, André Level, a French businessman and great art collector, convinced 12 of his friends to create La Peau de l'Ours (the skin of the bear). For 10 years, he and his investment partners acquired 145 works by 60 artists, including Maurice Denis, Raoul Dufy, Paul Gauguin, Henri Matisse, Pablo Picasso, Odilon Redon, Vincent van Gogh, and Édouard Vuillard.
On March 2, 1914, the collection was auctioned at the Hôtel Drouot (Paris) with great success: its value had been multiplied by four. They tell in the Metropolitan Museum of Art (the MET of New York) that the partners of this first fund of investment in art even distributed part of their profits with the own artists. "It took about 70 years for other semifunds of art investment to be born. Some were more than profitable, such as those who opted for impressionists such as Monet and Manet and others ended up being a fiasco, such as the Valencia Art Contemporary (VAC), which ended up being sold in pieces. Now it seems that Spain is going to launch – the announcement was made a year and a half ago – the first art investment fund regulated by the CNMV ".
. (tagsToTranslate) elisa hernando (t) entrepreneur (t) help (t) invest (t) art (t) algorithm (t) have (t) create (t) platform (t) marry (t) taste (t) investor (t) offer (t) market



Source link