Eliminate bank dividends to help save the world | Opinion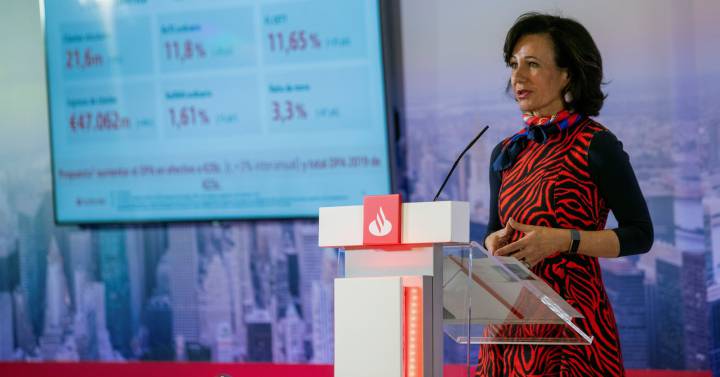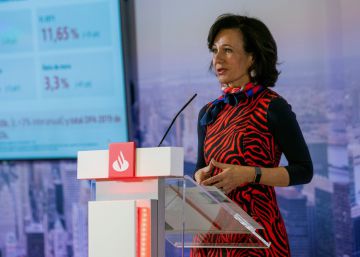 Bank capital is one of the most valuable products in the world today, affected by the coronavirus. Therefore, there is little point in depleting lenders' reserves by paying dividends, effectively limiting the credit they can offer to companies and individuals affected by the virus. The heads of the banks should unite and stop the payouts.
Ana Botín, Santander's president, understands this in part. It has suspended payments to shareholders for 2020 in order to direct resources to "support the needs of individuals and companies," and stopping the usual interim payment in November.
Even simply failing to pay the provisional payment would increase Tier 1 ordinary capital by 1.7 billion euros compared to the 2019 figure. This would allow financing of 18.5 billion euros of loans, assuming a CET1 ratio of 12% and the weighting of 75% risk applied to some small business loans.
But Botín's move is confusing, likely because he fears upsetting retail investors hoping to receive their final 2019 payments this May. By suspending 2020 payments, rather than cutting 2019 payments, regulators will insist that Santander deduct 2020 dividends from capital each month, in line with their policy of paying 40% -50% of earnings. Botín can claim that capital if he decides not to recommend a dividend at the spring 2021 shareholders' meeting, but it is not immediately available.
A faster solution, which Booty pairs like BNP Paribas should consider, is to cancel 2019 payments that have not yet been made. The time is right: Final dividends are normally approved at spring shareholders' meetings, but capital was set aside last year, making it immediately available. And regulators, who have let banks draw on capital reserves to boost lending, would be delighted. Sweden's financial watchdog said Tuesday that banks should halt 2019 payments. If copied across all Nordic countries, such a move would increase lenders' CET1 ratios by 1.4 percentage points, according to UBS analysts. .
The key issue is that capital is currently worth more to the economy within banks than in shareholders' pockets. The large leverage of bank balance sheets means that they can grant loans to companies and people in quarantine for a value much higher than the nominal value of the dividend. Santander shares rose more than the Ibex on Tuesday, implying that investors do not see it as a sign of concern. Acting in concert, in any case, would mitigate that danger.
Shareholders would be upset, but they are prepared. Twenty of the largest European banks trade on average with a future dividend yield of 9%, double the average of the last five years. Also, the growls of short-term investors are not a reason not to help save the world economy.
The authors are columnists for Reuters Breakingviews. The opinions are yours. The translation of Carlos Gómez Downis the responsibility of Five days