Elena Rivera and Eric Masip: "'Alba' will be released as a message that will enter people unconsciously"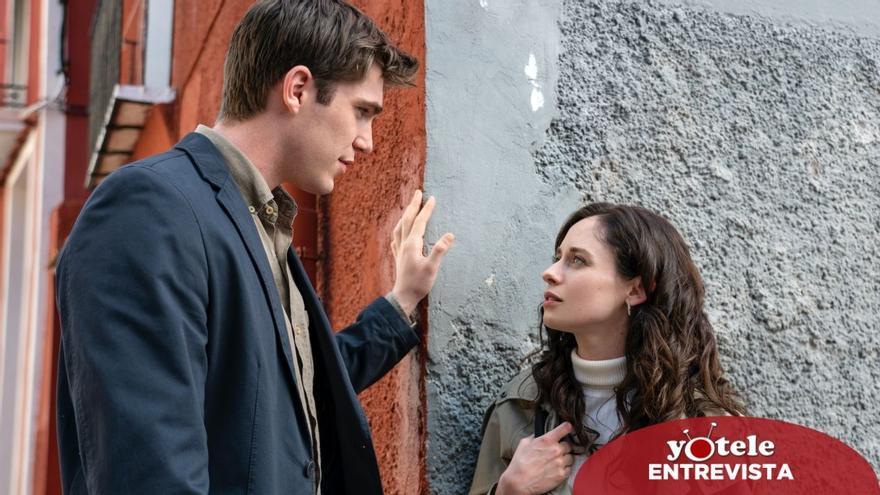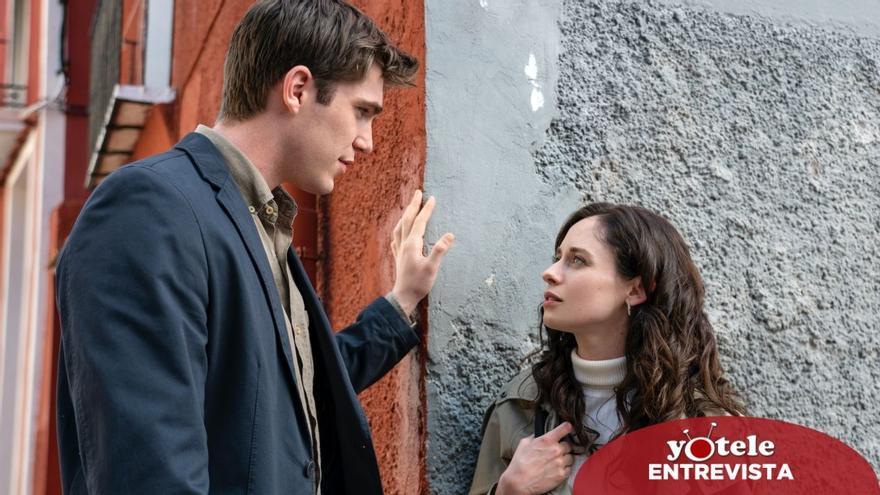 'Sunrise' lands this Sunday on Atresplayer Premium with its first season. Inspired by the hit Turkish novel 'Fatmagül', Elena Rivera and Eric Masip stars in this emotional drama whose starting point is the multiple rape of a young woman who will fight against the rich and powerful family of her assailants to do justice. YOTELE talks with the actors about their characters in the new Atresmedia series.
What feedback do you expect from the public of 'Alba'?
Elena Rivera: I feel that there is a lot of expectation for this series because of the topic it deals with, to see where it is going and how the story is going to be told. I hope everyone is happy. We have tried to do so with the utmost respect possible.
Eric Masip: Hopefully there is a good reception. We believe that this series is good for society.
Tell us each of your characters
ER: Alba, it's going to be seen from the beginning that, because of what happens to her, she's going to draw strength from where she thinks she doesn't have to overcome the rape she suffers from her boyfriend's best friends. He's going to try to do justice and get the scoundrels behind bars.
EM: Bruno is a simple boy, who has always worked. He is a man with great sensitivity and love towards his people. He lives with his aunt because he grew up without parents. In Madrid he meets Alba and falls in love, who he believes is the love of his life and that he already has everything. Suddenly the tragedy of rape occurs and as a result of that all the plots begin to unleash ...
So there is a very strong bond between your two characters ...
ER: Yes, they were two boys who were from the same town and they already knew each other. They knew what kinds of groups they moved into from each other, but they had never gotten to know each other. Until at the end, the coincidences of life lead them to meet in Madrid. They were predestined. By looking at each other, they understand each other, they seem very close until what happens and we have to face it and it will be seen if the relationship can continue or not.
What have you learned from 'Alba'?
EM: What has marked me the most has been knowing deeply all these issues, especially Alba, which was shocking. The fact of recording some scenes has made me much more aware than I already was. As much as Bruno wants to get into history and seek justice with Alba, in the end, she is the victim and she must give herself the prominence she deserves without Bruno.
ER: What I like the most about Alba, in the end, is how the story is told, from a point of view from which one does not try to find the pamphlet or the headline, but rather tries to normalize it. Not everything revolves around gender violence in society or sexist violence. All that is palpable and is part of the plot. I believe that this is going to be launched as a message that is going to enter people unconsciously.
Elena, how are you doing with fame?
ER: I have never felt that I could not go to buy bread, basically because I always try to keep my feet on the ground and normalize everything. I lead a normal life and luckily, I can do it. Yes it is true, that having started from so small in a series like 'Cuéntame', which is the history of Spain, because people have seen me grow and know me a lot. In the end, that is wonderful, they show me the love they have for me and how they value my work. I understand that people can stop me on the street because it causes them emotion to see me in person, when they sit on the sofa and can see me as if I were at home.
Eric, what role do you think has been the key to being known?
EM: I don't know, really. I do not know how much one is known or not, for example, social networks I think is only part of that. What I try is to keep working and I hope that, if the "acquaintance" is of any use, I hope it is to keep working.
Elena, you recently finished your teaching studies. Are you planning to park your acting career to dedicate yourself to teaching?
ER: No, it was just something that I always had in mind and I have liked since I was little. I decided to dedicate myself to acting and to combine it with my studies, which, as a vital basis, I think it is good to have them there. For now, obviously, I am not going to give up my acting career, I have a lot of work and I hope it continues like this.