Elena Irureta signs for Netflix for her series 'Alma'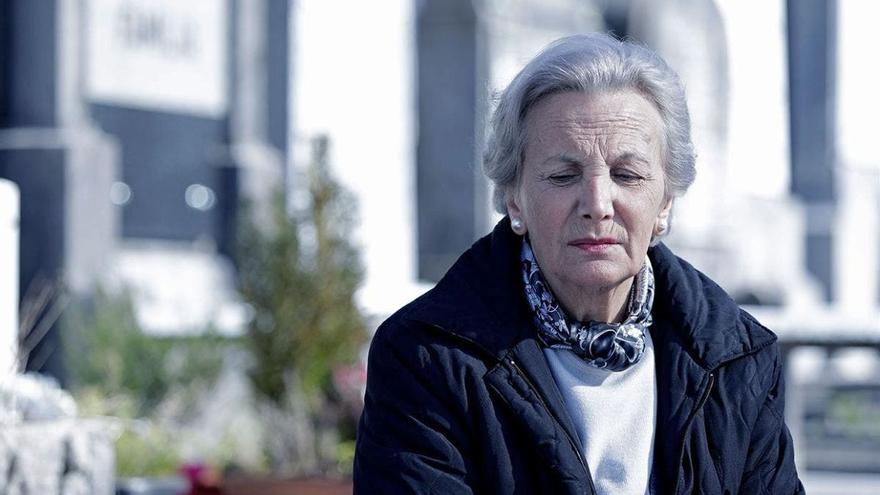 After the good reviews received for his portrayal of Bittori in 'Homeland', the HBO series based on Fernando Aramburu's best seller, now Elena Irureta jumps to Netflix. The Basque actress has joined the cast of 'Alma', the supernatural thriller created by Sergio G. Sánchez ('The secret of Marrowbone') that has been recorded for a month in different locations in Asturias.
In this way, Irureta joins the cast headed by Mireia Oriol ('The hockey girls'), Alex Villazan ('Charon'), Pol monen ('Who would you take to a desert island?'), Claudia roset ('SKAM'), Javier Morgade ('The knot'), Nil cardoner ('The hockey girls'), Maria Caballero ('The ministry of time') and Milena Smit ('You shall not kill').
For now it is unknown what role he will play Elena Irureta in this fiction by nine chapters focused on the story of Alma that, after surviving a bus accident in which almost all of his companions die, he wakes up in a hospital without remembering anything about the incident or his past. Your home is full of memories that are not yours and both amnesia and trauma cause you to experience night terrors and suffer visions that you cannot unravel. With the help of her parents and friends, unknown to her, she will try to uncover the mystery surrounding the accident while struggling to regain her life and identity.