Elena Fernández, Director of International Relations at Correos: "Companies have to generate social value"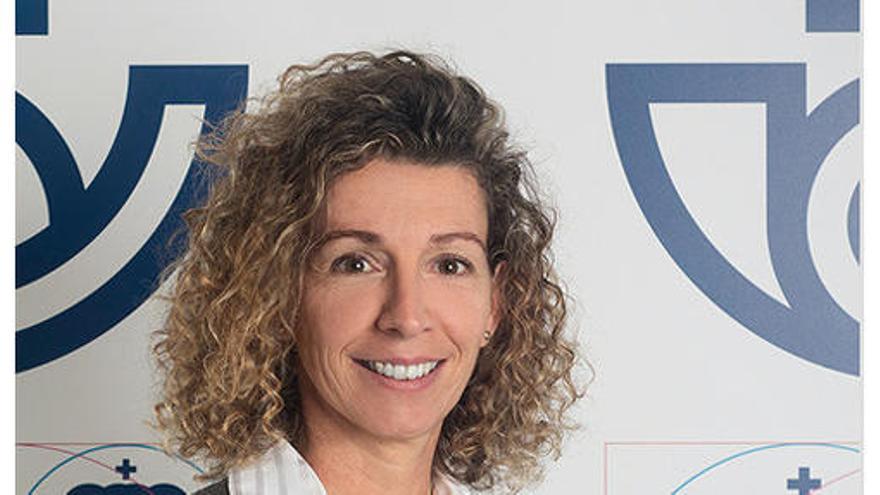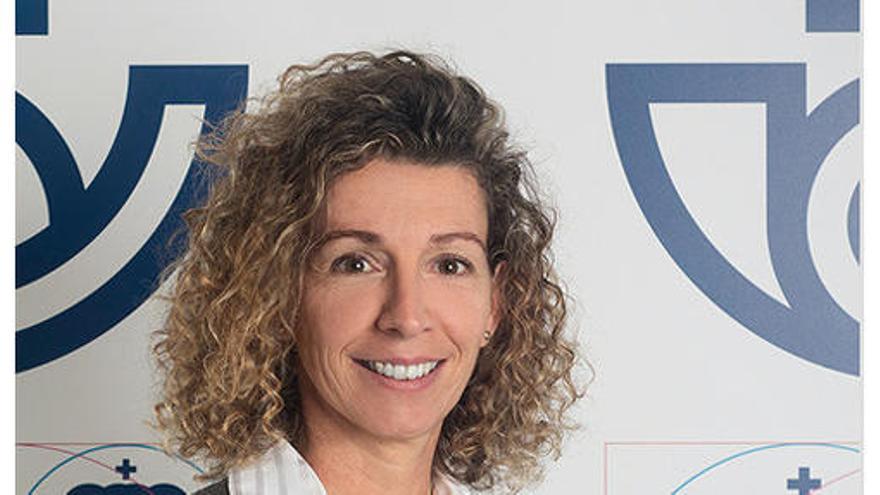 The corporate social responsibility (CSR) is a term perhaps too convoluted to define an urgent need in any company: to commit to collaborate so that thesociety is fairer and the planet more livable. It is not about solidarity, but about survival, and also a consumer demand. No startup has a future without a sustainable business model. Of this she is convinced Elena Fernandez Rodriguez, responsible for what Post meet these objectives, and that he has participated in the conference Womenalia Inspiration Day by Woman, the largest event in Europe dedicated to professional women.
What weight should social responsibility have in a business strategy?
It is a fundamental tool to establish a more sustainable business model in the long term and with a more transversal vision. The coronavirus has confirmed the need to implement a systemic change, to apply new truly sustainable leadership and management models, both economically, socially and environmentally, in order to place people and the planet at the center. It is beginning to speak not only of an integration, but of a fusion of corporate strategy and CSR. This process allows generate new business opportunities and the development of services more aligned with the needs of society, also allowing better anticipation of risks and changes in the market.
Do these goals influence the client so much?
According to the study of Brands with values. The power of the consumer-citizen, 44% of people seek information about brands related to their environmental commitments, and 45% declare that they would choose a brand over similar ones for environmental reasons. In the face of an increasingly conscious consumer, good management of the social and environmental dimension becomes one of the fundamental axes of growth, especially for mass consumer companies. In other words, companies that convey trust and connect in a sincere way with the values of consumers will be strengthened.
What does it mean for a company to be committed to economic sustainability?
For a company to be profitable in the medium and long term, in addition to generating economic benefits for its shareholders, it must be able to create long-term value for its stakeholders. As a turning point, I would point to the 2019 Business Roundtable statement. This statement marked the end of a stage in which the company's mission was seen as limited to generating profits and maximizing shareholder investment. A new scenario was opened in which the CEOs of large companies committed to benefit not only their shareholders, but also the rest of their stakeholders, that is, all the people and organizations that are related to their activities.
There is more and more talk that management must be liquid and in that management it is difficult to dissociate economic sustainability from social and environmental sustainability. Economic viability is key for the survival of any company, but we have already seen how poor management of the social or environmental dimension can put the economic sustainability of organizations at risk.
Should corporate social responsibility have a gender perspective?
Of course. But not only CSR, but corporate strategy. The management of diversity, without limiting it to the gender perspective, should be a backbone in any company. We know of numerous studies and experiences that show that an increase in women in leadership positions generates greater profitability. But the gender and diversity perspective must go beyond the composition of the management teams. You must develop corporate policies that address issues such as integration into selection and promotion processes, conciliation, the pay gap or the prevention of sexual harassment, in other aspects.
Correos is an example of this, isn't it?
We have a diversity plan that acts on four dimensions: gender, people with disabilities, generational and cultural. These are based in turn on seven lines of work: promotion, training, talent, culture, CSR, healthy business and communication. Too we have a code of conduct that establishes measures to prevent any type of discrimination or harassment, and that guarantees equal treatment and opportunities. In addition, we have an equality plan that is currently being reviewed. Correos is one of the 37 Spanish companies that have joined the global initiative on gender equality, Target Gender Equality, promoted by the United Nations Global Compact. The purpose of this program is to help companies set and achieve ambitious business goals in terms of representation and leadership of women.
Does a public company like Correos have a greater commitment to equality?
Yes. Correos was a pioneer in incorporating women into its staff. In 1881 he hired the first female telegrapher. Currently, it continues to be a benchmark for labor equality. In 2016, parity in the workforce was reached and in 2019 women became 52% of employees. Likewise, they have gone from being, at the beginning of the decade, 31% of the total of middle managers to today suppose 46%. In fact, on the board of directors of Correos the female presence is 41%, above the 30% target recommended by the European authorities for 2020.
Is this also the case with sustainable development?
Our sustainability plan rests on three axes: responsible business and innovation, commitment to the community and sustainable management. We analyze the projects we develop taking into account the United Nations Sustainable Development Goals (SDGs) and the demographic challenge. In the field of sustainable management, we prioritize three lines of work: energy efficiency, reduction of CO2 emissions and the management of the waste generated. In addition, this plan includes the measures, indicators and management mechanisms to achieve three global goals: improve air quality in cities by promoting smart mobility; fight against climate change, and consume in a sustainable way promoting a circular economy.
Do Spanish companies give the necessary importance to the development of a CSR plan?
Absolutely. Large companies have been adopting CSR and sustainability plans for years, betting on areas such as transparency, the environment and social inclusion, among others. As indicated by the multisectoral study on the state of corporate responsibility of large companies in Spain, prepared by the Club of Excellence in Sustainability, 98% of the large companies in the Spanish market, including those represented on the IBEX-35, have specific CSR policies.
Is it the same in small companies?
More and more SMEs in our country, especially since the approval of the 2030 Agenda, are aligning their strategies and actions with the SDGs. The realization of these goals and programs has allowed small entrepreneurs put in value projects that were already developing and, in turn, identify actions that allow them, on their scale, to be a lever for social transformation and positive impact. There is no doubt that the integration of CSR policies in Spanish companies, large and small, is already a reality. Our challenge is to ensure that in the future there is a much broader and more transversal vision in all corporate activities.
Should the Sustainable Development Goals be the reference for any corporate strategy?
Definitely. The crisis caused by the pandemic has highlighted both the need to act now and the decline in some of the SDGs. At this time, these objectives are the only valid frame of reference for CSR strategies, as well as a guide to determine the business purpose, using a common language for all, in order to create shared value for the different groups. of interest. At Correos we are actively working as key partner for our country to fulfill its agenda related to the SDGs. Taking advantage of the capillarity of our network, we make available to society products and services that cover many of the 17 SDGs to reduce inequalities, protect the environment and develop alliances. Within this framework, since 2015 we have promoted the Universal Postal Union (UPU) working group specifically designed to analyze the important role that postal operators play as levers of public policies in this area. Through the study of initiatives, it is also intended to achieve synergies generated with other sectors such as education and health, which can be of great help to achieve the proposed ends.
There are nine years left to comply with the 2030 Agenda. Will it be achieved?
Everyone's desire is to achieve it and they are working on it, but the reality is different. Companies must take a more active role in achieving the SDGs analyzing the impact of our activity on each of them. Progress on the SDGs is uneven. March at different speeds in different countries. The pandemic is not only a health crisis, it is also becoming an economic and humanitarian crisis. In the post-Covid era, economic losses will accentuate the increase in poverty and inequalities in all states, but much more so in those where these circumstances are endemic. In Europe, the green pact adopted by the Commission, together with the funds made available to the countries of the Union to ensure a green and inclusive recovery, will be key instruments to advance towards the achievement of the SDGs. But much remains to be done and progress, to be meaningful, must be global.