Elementary students get worse in Science and Math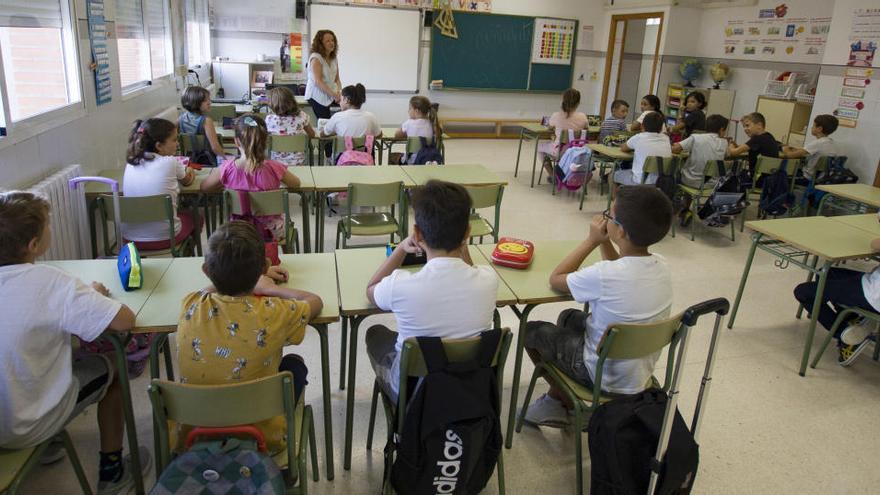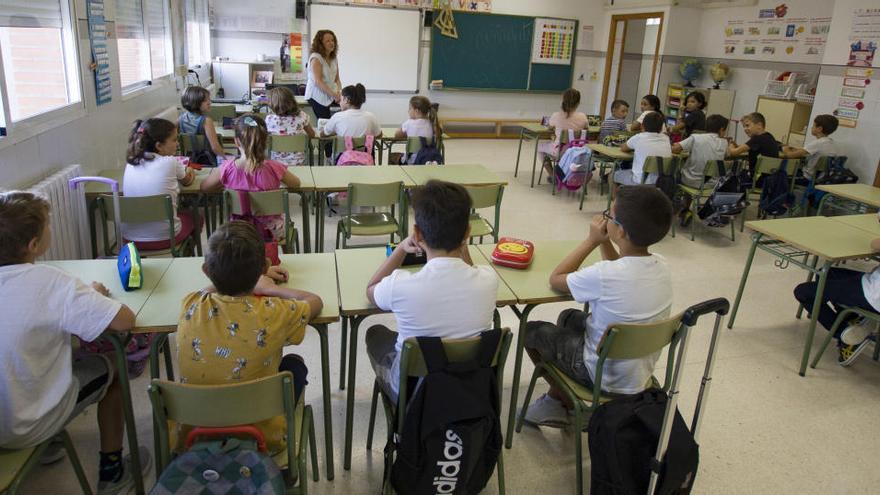 The Spanish students in the fourth year of Primary, with 9 or 10 years of age, have worsened their science performance (seven points less) and Mathematics (three less) compared to 2015, away from the OECD and EU average, according to the International Study of Trends in Mathematics and Science (TIMSS).
It is a report that the International Association for the Evaluation of Educational Performance (IEA) of the OECD does every four years and this latest edition, from 2019, has been carried out six years after the entry into force in Spain of the Lomce or Wert law . In Primary it was applied from the 2014-15 academic year.
The IEA has concluded that the average performance in Mathematics of Spanish students has suffered "a slight decrease" with respect to 2015 and in Sciences "a significant decrease", although neither area has returned to the poor levels of 2011.
In Mathematics we obtain 502 points (505 four years ago), far from the OECD average (527 points) and the EU total (513 points). In Science, 511 points (518 four years ago), also below the OECD (526 points) and the EU (514 points).
For Mathematics, numbers, measurements and geometry and data, being in the first where we have obtained the best result. And for Sciences it was included life sciences, physical sciences and earth sciences, the latter with the most optimal data.
Spain participated in the eTIMSS digital version and made the tests between May and June of last year, with a sample of more than 500 schools and 9,500 students. Several regions participated to have their own representative data: Castilla y León, Catalonia (both decreased in both disciplines), La Rioja, Asturias (both increased in mathematics and decreased in science), and Ceuta and Melilla (without data from 2015). Madrid, which descends in both teachings, intervened as a reference entity, that is, like any of the 58 participating countries, including Spain.
Mathematics
Korea tops the list (600 points), followed by Japan, Northern Ireland and England. Spain (502) is only above New Zealand, France and Chile.
By communities, Castilla y León (528) and La Rioja (527) present average scores close to the OECD and higher than Asturias (520), Madrid (518) or Catalonia (494), Ceuta (462) and Melilla (458) . In 2015 the scores were: Castilla y León (531), Madrid (525), Asturias (518), La Rioja (518) and Catalonia (499).
Spain presents a markedly higher proportion of students at lower levels of mathematics and a significantly lower proportion at the highest levels.
Sciences
The average performance of Spanish students (511), although below the OECD / EU, is superior to Italy, Portugal, New Zealand, Belgium, Malta, France and Chile. Korea is again the best in science (588), followed by Japan, Finland and Latvia.
Among communities, Castilla y León (535), Asturias (534) and La Rioja (531) present higher points than OECD and EU. They are also higher than those of Madrid (523), Catalonia (504), Ceuta (476) and Melilla (470). These data in 2015: Castilla y León (546), Madrid (539), Asturias (538), La Rioja (532) and Catalonia (511).
Performance lowest number of Spanish students was in physical sciences.
Gender differences
The Boys outperform girls in Mathematics in most countries. The biggest differences are in Canada or Cyprus (19 points in favor of them). In Spain, 15 points, above the OECD (9 points) and the EU (11 points).
In Science it is different. In twenty-six of the systems, including Spain, no significant differences found. The highest among Spanish students is in physical sciences, where boys perform better.
Student context
Between students with at least one parent with a higher degree and those whose parents have not passed compulsory education, a significant difference is detected in Mathematics. Spain stays at 54 points, less than the OECD (75 points) and the EU (62 points); the maximum difference is in Asturias (61 points), while the smallest is in Castilla y León (41 points).
Regarding the performance of students from favored versus disadvantaged schools, Ceuta and Melilla show more inequality in Mathematics; and it is more than 45 points in Madrid and La Rioja, but they do not reach 15 points in Castilla y León and Asturias.
In Sciences, Ceuta and Melilla once again present the greatest differences, they are invaluable in Asturias, with only 12 points in Castilla y León, but they represent more than 30 points in Catalonia, La Rioja and Madrid.
The students who neither has their own room nor internet at home in Spain (2%) it is lower than OECD and EU (3% in both). And those who have their own room and internet represent 72% in Spain (70% OECD and 68% EU), although far from Norway (89%) or Denmark (88%). 33% of Spanish students have a computer in mathematics class but almost half (47%) have it for Science. Regarding the number of books at home, almost 40% of OECD and EU students say they have a maximum of 25, a figure in Spain of 42%.
On the other hand, Spanish parents are more satisfied with the school of their children than in the OECD and EU, and students also have a greater sense of belonging to the school.
Spanish Science and Mathematics teachers have a perception of order and safety in schools better than in OECD and EU, only surpassed by Ireland and Northern Ireland. Japan, the leader in performance, has the lowest values.
Bullying: almost two out of every five students Spaniards in the fourth year of Primary (39%) claim to have suffered some type at least once a month, a higher proportion than in the OECD and EU. By communities, one out of every two students from Melilla (51%) and Catalonia (48%) suffered it at least once a month; less in Castilla y León (28%).
On the other hand, the Spanish student body who declares that they speak habitually at home ("always or almost always") the language of the test (it was passed in Spanish and in co-official languages) is 74.5% (84.5% OECD and 83 , 1% EU), the lowest after Malta and Cyprus.
Other data: Spain is the second country with the highest degree of satisfaction with its teaching profession of Mathematics and the third in Sciences.