'Electra Solidaria' with the victims of the La Palma volcano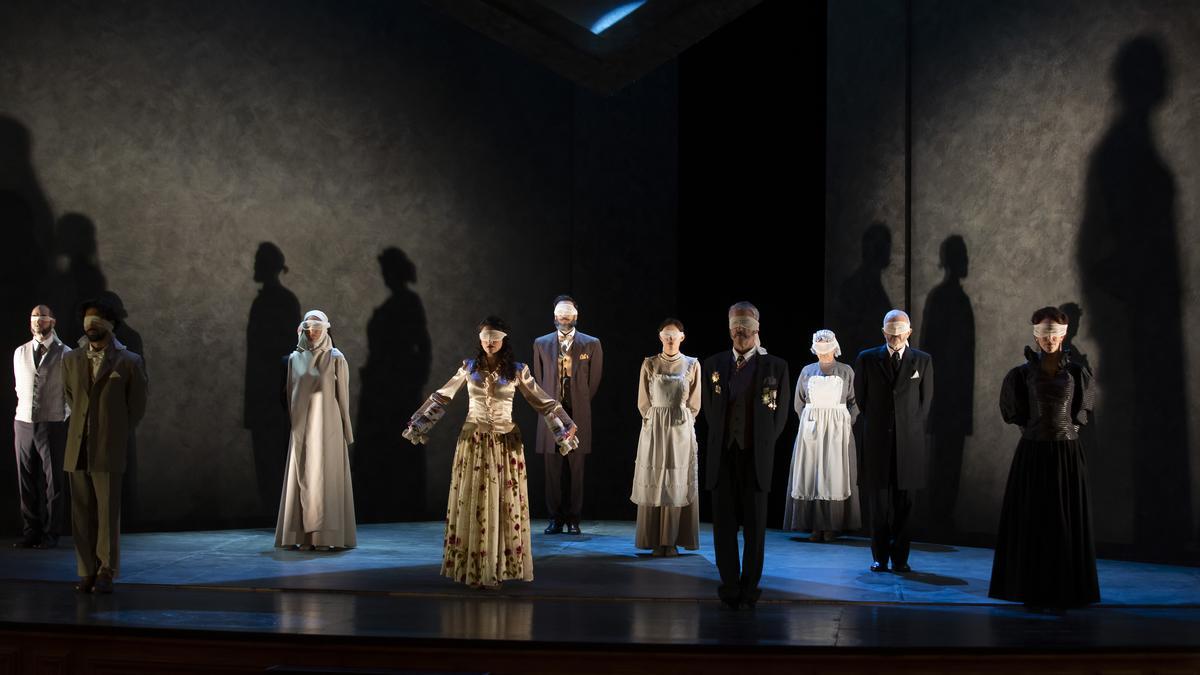 'Electra Solidaria' will allocate the proceeds from the box office those affected by the La Palma volcano. In addition, a Row 0 has been activated, which implies the acquisition of the tickets to the show, but they do not give access to it, so that facilitate the participation of those who want to collaborate with this initiative.
This action, developed under the name of 'Electra Solidaria', has been organized by all the institutions involved: City Council of Las Palmas de Gran Canaria, Cabildo de Gran Canaria, Government of the Canary Islands, DD & Company Producciones, producer in charge of the play and the Las Palmas de Gran Canaria Auditorium and Theater Foundation.
'Electra' opens this Friday, September 24, at 8:00 p.m., in the capital's coliseum and will have two more functions throughout this weekend, one on Saturday 25, at 8:00 p.m. and another on Sunday 26, at 7:00 p.m.
Tickets can be purchased through the Pérez Galdós Theater box office, open from 10:00 a.m. to 1:00 p.m., Alfredo Kraus Auditorium box office, from 4:00 p.m. to 9:00 p.m. and on the web teatroperezgaldos.es.
'Electra'
'Electra 'is the play with which the Gran Canaria novelist Benito Pérez Galdós It convulsed in 1901, the year of its premiere, a society lethargic by religiosity and oblivious to political changes and scientific discoveries.
The great success of this first performance was the reason that caused the Theater to permanently change its name and take that of its author, the illustrious novelist Benito Pérez Galdós.
On this occasion, the representation has the executive director of Dania Dévora, while the stage direction falls to Ferrán Madico. The scenography will be in charge of Alfonso Barajas, the lighting design will be signed by Juan Gómez Cornejo, while the video will be carried out by Álvaro Luna. The costumes are from the Canarian María González 'María Mía'.
Francisco Nieva has adapted the text of Galdós to this performance, which incorporates music by Óscar Roig and choreography by Sol Picó.
The artistic cast is made up of actress Clara Chacón, who will play Electra; Jorge Yumar will be Maximum; Rebeca Sala, Evarista; the actor Sergio Otegui will give life to Don Urbano and Antonio Valero to Don Salvador Pantoja. For his part, Ciró Miró will play the Marqués de Ronda, Jon Rod will play Don Leonardo Cuesta and Bernat Muñoz will play Mariano, one of the workers on the scene. The actress Blanca Rodríguez will be Balbina; Adriana Ubani, Patros; José Luis de Madariaga, José; Sofía M. Privitera, Sor Dorotea and, finally, the actress Marta Gómez will play Sombra Eleuteria.